This year liquid and cream highlighters become equally popular to powder highlighter as they are more pigmented and are long lasting. Once you get to know the right way to apply them, they can be your favorites. As
Wet n Wild
produced many other products, they also introduced
MegaGlo Makeup Sticks
in many shades which included blusher, concealer, corrector, contour and highlighter sticks. I had picked their highlighter stick called When The Nude Strikes which i am going to review today.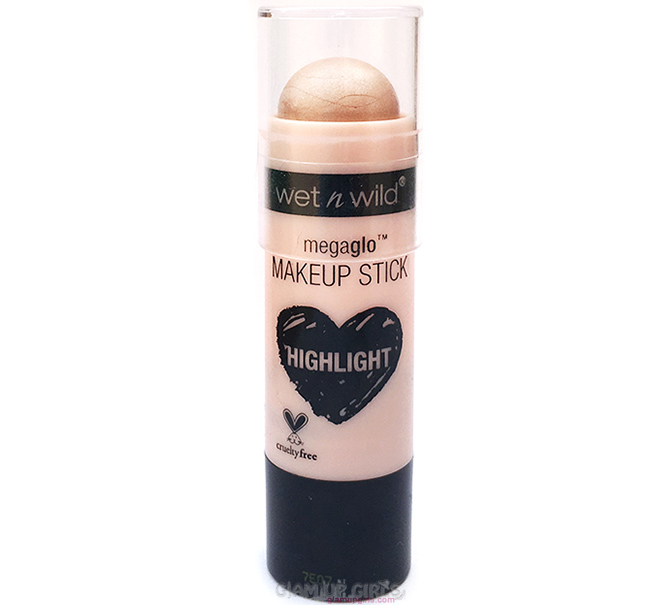 Product description
The brand describes these highlighter as having cream to powder formula which are easy to blend.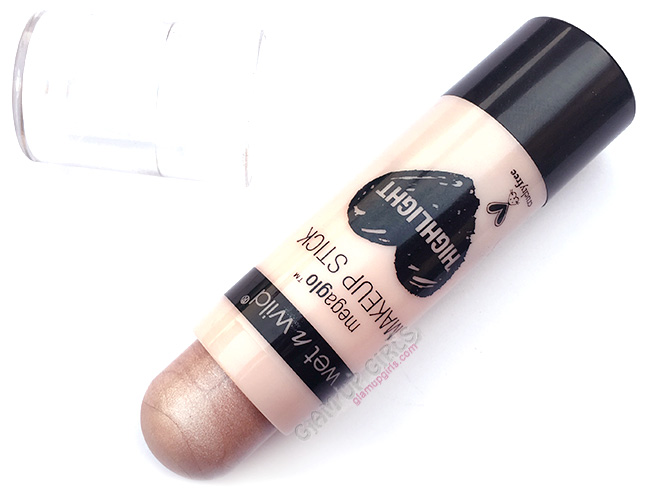 Wet n Wild MegaGlo Makeup Stick Highlighter When Nude Strikes
My Thoughts
This highlighter stick comes in plastic twistable packaging with transparent plastic lid. The packaging of stick indicate the shade of product inside which is really good. The packaging looks sturdy and travel friendly. The tube contains chubby highlighter inside and with out twisting from bottom this product can last for months however the tube is not filled with product, it only contains it till Wet n Wild black strip on top. There is no any noticeable smell to this product.
The color When The Nude Strikes is champagne shimmery shade with very pale pink hint to it. It is not very shimmery or glittery and instead gives a glowing touch. The texture of this stick is quite thick and in this cold season it is not melting. I wonder if in summers it will become more soft. I apply it after foundation application and before any powder product. As it is thick product, you have to swipe on the area you want to highlight instead of dotting. You can tap it with fingers to blend or use
beauty blender
. If you want to use brush, you need to pick thick brush instead of fluffy ones like
Sigma 4DHD Kabuki brush
or
Real Technique expert brush
.
It gives a lovely champagne pink, kind of pale rose gold, highlights to your skin and looks absolutely stunning. This shade is good enough to wear everyday or for glamorous look as it can be sheered out or built for intense look. As i said the texture is thick, if you are wearing layers of makeup, you might find it tricky to apply it on top of foundation layers as it might rub them a little. I hope in summers it become little soft. However as i only prefer a sigle layer of foundation, i love using it every day and some time on bare skin. It is very long lasting as well compared to powder highlighters. It stays for more then 5 hours and doesn't look patchy while fading. You can also read my review on
Wet n Wild Megaglow Hello halo liquid highlighter
.
Overall i loved this shade and the formula. It is little hard textured but once blended gives a stunning glow. For the price this highlighter stick is perfect for everyday to glamorous look.
In Favor
Good packaging
Beautiful shade
Not glittery or too shimmery
Sheer to build able pigmentation
Can be blended easily with fingers or sponge by tapping
Long lasting
Budget friendly
Not in Favor
Texture is little hard to apply on layered makeup in current season
My Rating

4/5
Wet n Wild MegaGlo Makeup Stick
is priced $3.99