Halloween is the perfect time to get creative with your nail art. Whether you're heading to a costume party or just want to add some festive flair to your everyday look, Halloween nail art allows you to express your spooky spirit in a fun and stylish way. In this post, we'll explore some exciting Halloween nail art ideas and tips to help you achieve a bewitching manicure.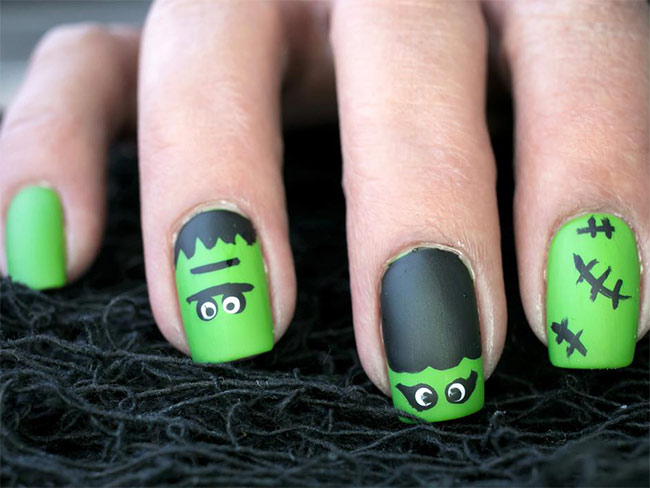 1. Classic Halloween Colors
Halloween-themed nail art often incorporates the classic color palette of black, orange, purple, and green. You can use these colors as a base or in intricate designs.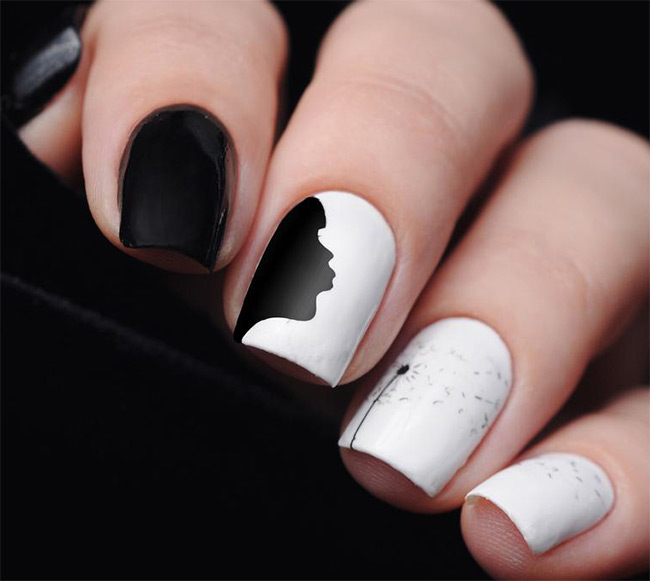 2. Spooky Silhouettes
Silhouette designs are chic and understated. Try black cat silhouettes against an orange background or the iconic witch's hat and broomstick.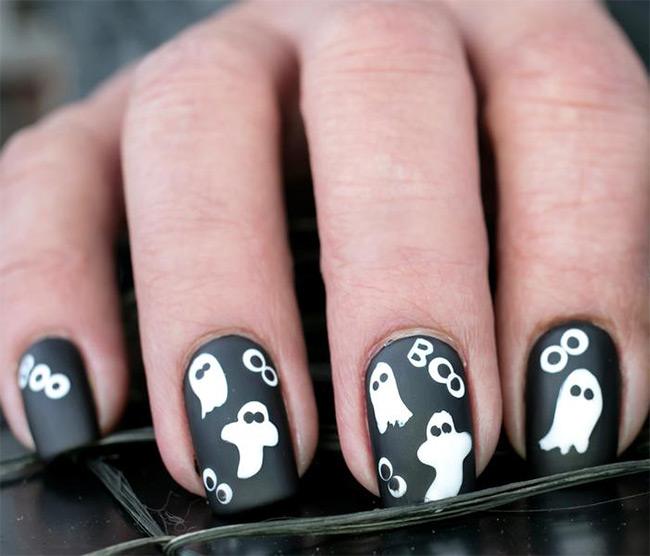 3. Ghostly Ghouls
Create cute or spooky ghost nail art using white or gray polish on a dark background. Add eyes and mouths for extra character.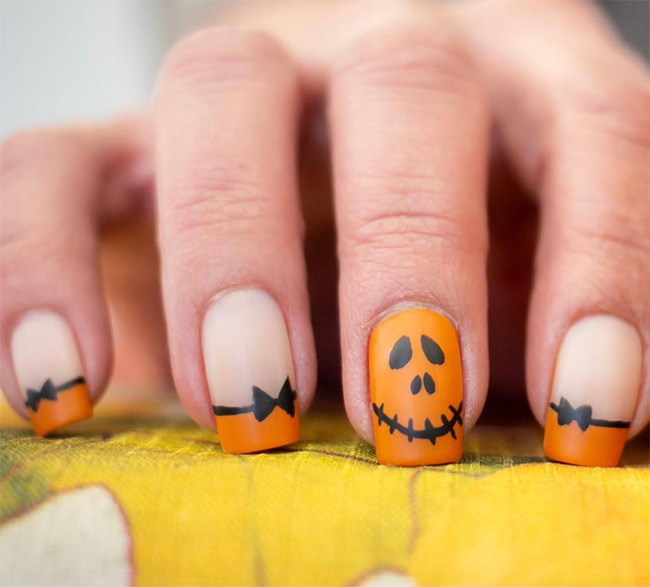 4. Pumpkin Pizzazz
Pumpkins are a staple of Halloween. You can paint detailed jack-o'-lantern faces, cute smiling pumpkins, or even a single pumpkin accent nail.
5. Eerie Eyes
Painting eerie eyes on your nails is a simple yet impactful Halloween nail art idea. You can create bloodshot eyes, cat eyes, or spooky glowing eyes.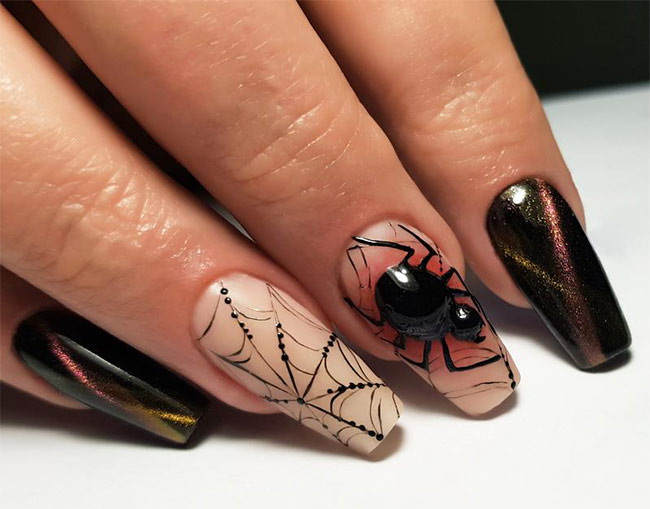 Spider Webs Halloween Nail Art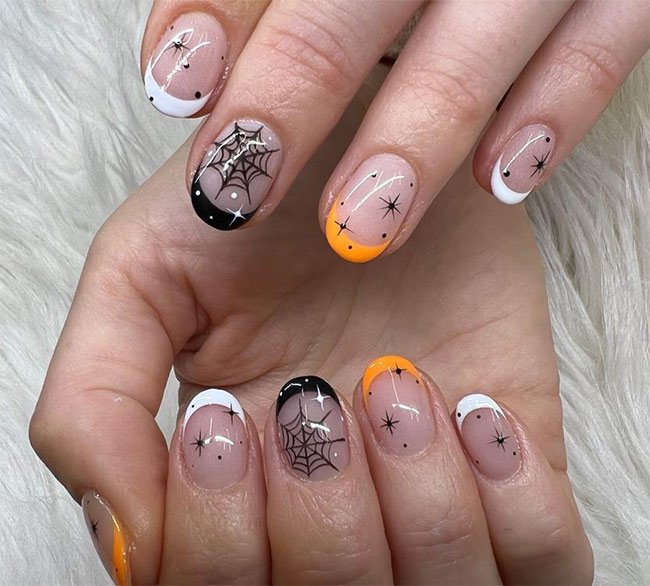 6. Spider Webs
Spider webs are a classic Halloween motif. Use a fine nail art brush to create intricate spider web designs on a black or dark purple base.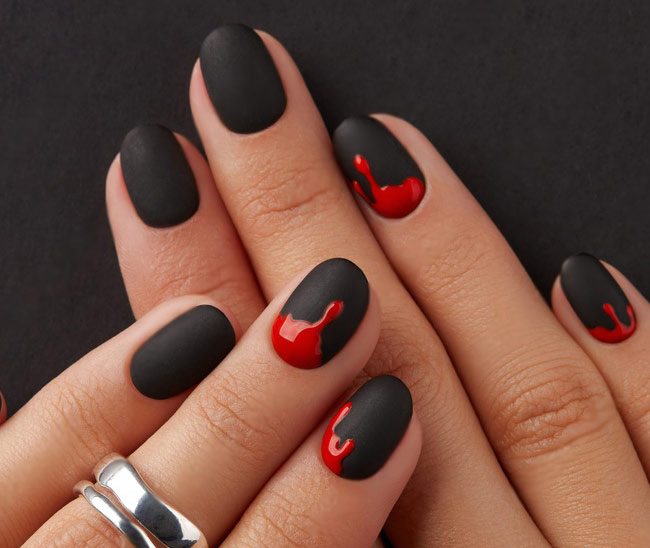 Vampires Blood Halloween Nail Art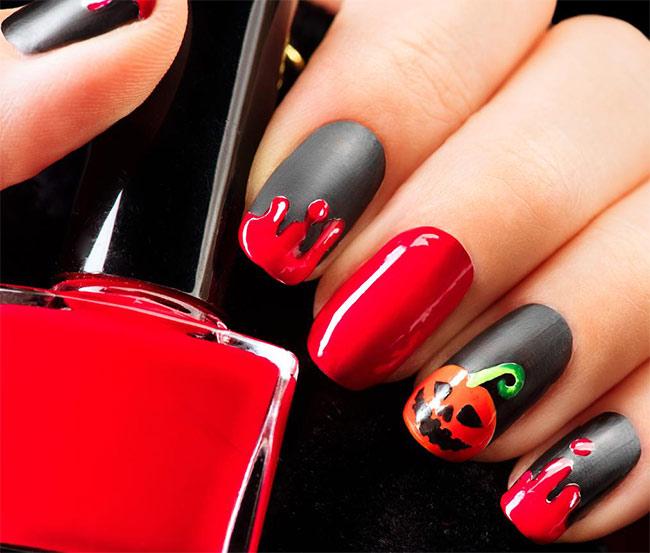 7. Bats and Vampires
Vampires and bats are Halloween icons. Paint vampire fangs, bats in flight, or a full moon with bats in silhouette.
8. Zombie Nails
Create zombie-inspired nail art with cracked or peeling nail polish, bloody accents, and even "zombie bite" nail designs. If that is too extreme for you, you can create stylish bandage nail art which is less spooky but is chic.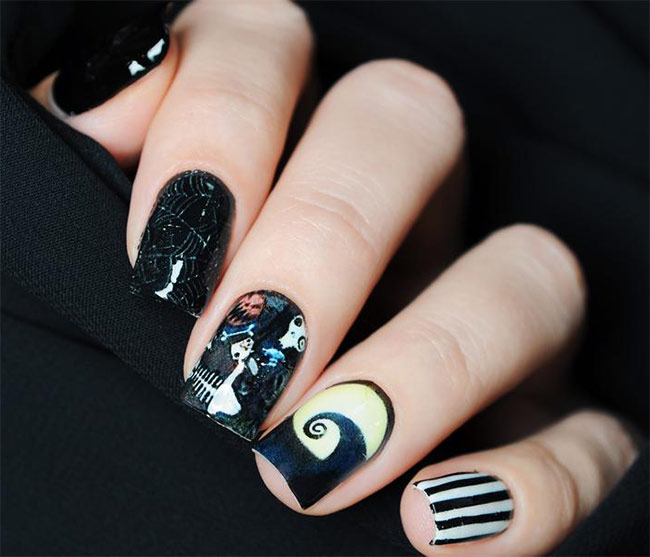 9. Haunted House
A spooky haunted house nail art design can be a conversation starter. Paint haunted houses, full moons, and eerie trees for a chilling effect.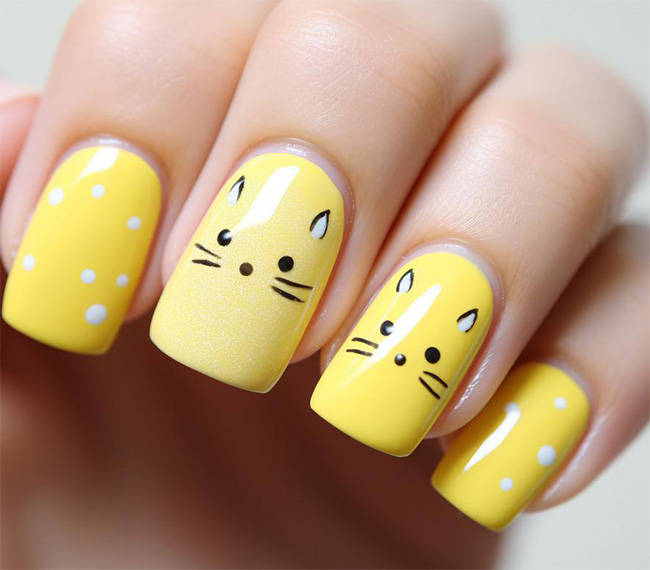 10. Ombre and Gradient Nails
Experiment with ombre or gradient nails using Halloween colors. Blend black into orange or purple into green for a mysterious and stylish look.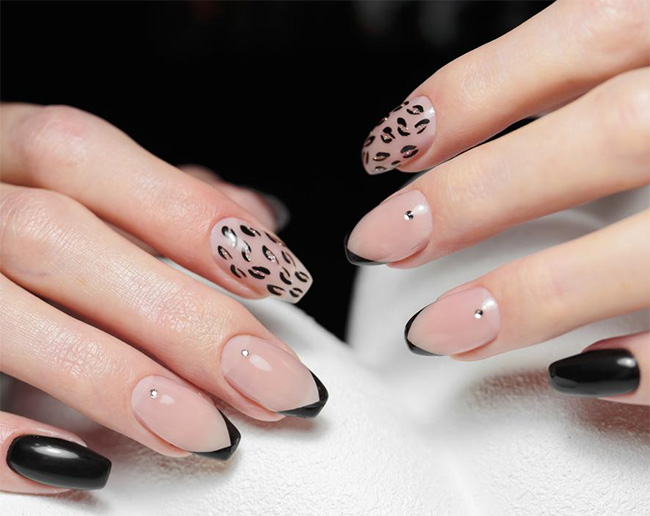 12. Glitter and Sparkle
Don't forget to add some sparkle to your Halloween nails. Glitter polish or rhinestones can add a touch of glamour to your spooky manicure. For a surprise element, use glow-in-the-dark nail polish. It adds an extra level of spookiness when the lights go out.
Tips for Achieving the Perfect Halloween Nail Art
Start with a clean and well-prepared nail surface.
Use a base coat to protect your natural nails and prevent staining.
Invest in nail art brushes and dotting tools for precision.
Allow each layer of polish to dry completely before adding the next.
Finish with a high-quality topcoat to seal and protect your nail art.
Remember, Halloween nail art is all about creativity and having fun. Feel free to mix and match these ideas or come up with your unique designs. Whether you prefer cute, spooky, or glam, Halloween nail art allows you to express your festive spirit and add an extra layer of fun to your holiday celebrations.