Huda Beauty Gold Obsessions Palette - Review and Swatches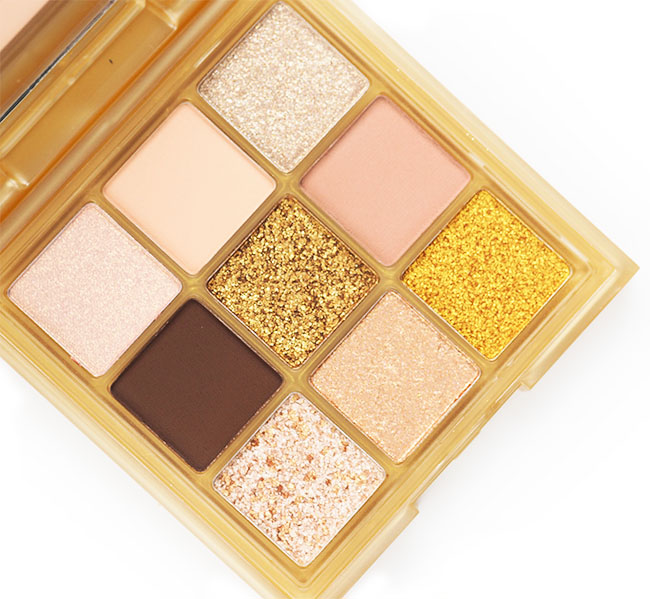 Today i am sharing one beautiful gold palette by Huda Beauty which was introduced for completing 5 years of the brand on Cult beauty. This packaging of this palette is so beautiful and is one more lovely addition in obsessions palettes. If you are more into gold neutral eye makeup then you will definitely love this palette. Let me share more details.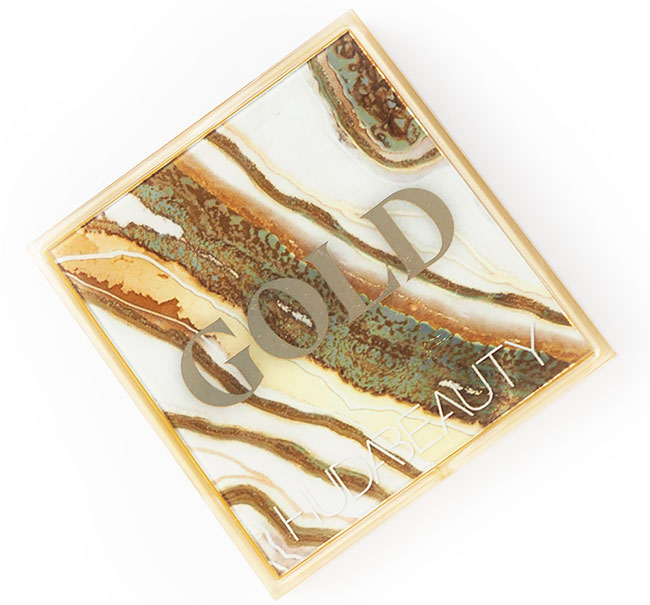 Product description

Defined as having 3 finishes with rich buttery mattes, high shine metallic and sparkly shimmers. The one new texture is also introduced with pink and gold base , sprinkled with gold flakes for shimmering finish.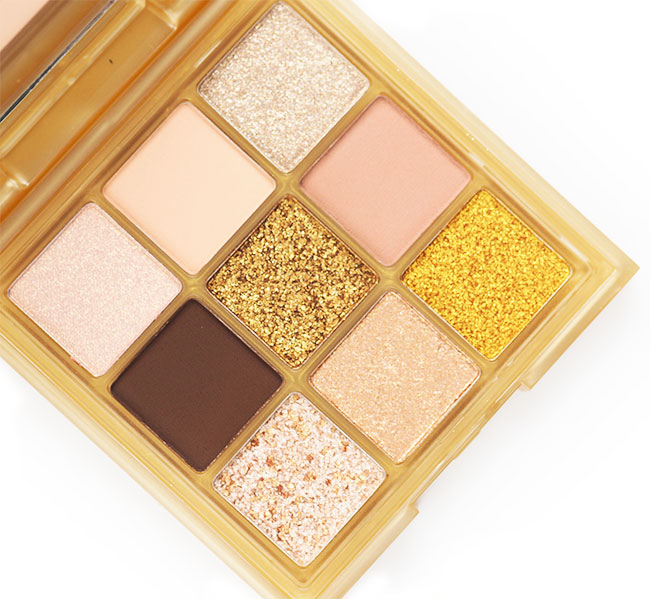 Huda Beauty Gold Obsessions Palette

My Thoughts

The packaging is a work of art with gold and white motives on top of palette. It is compact and have 9 eye shades with a mirror inside. It contains 3 mattes and 6 metallic and glittery shades. The range of shades is really versatile and you can create a simple everyday look or a glamorous look from same palette. This palette can also be used for bridal makeup as it contains all the shades of gold with beautiful beige and for depth, the dark shade is amazing.


The first shade on first row is light peach gold shade with shimmery finish.
Second shade is matte peach shade and is perfect to use as base shade.
Third shade is light gold shade with shimmery finish.
Fourth shade is medium dark chocolate brown shade with matte finish.
Fifth shade is a bronze gold shade with metallic finish.
The sixth shade is medium peach shade with matte finish.
Seventh shade is pale pink gold shimmery shade.
Eighth shade is a pale gold with shimmery finish.
Ninth one is a true yellow gold shade with metallic finish.


The formula and texture of all shades is very good and i didn't found any dud in it. The glitters are obviously needs to be applied carefully as they can fall. However the palette is perfectly packed with high pigments and is love at first sight. All the different golds are unique and non of the shade look repetitive. I love all three mattes, they makes this palette more versatile and usable for every one.

Huda Beauty Gold Obsessions Palette is priced $27
comments powered by

Disqus