ColourPop My Little Pony Pressed Powder Eyeshadow Palette - Review and Swatches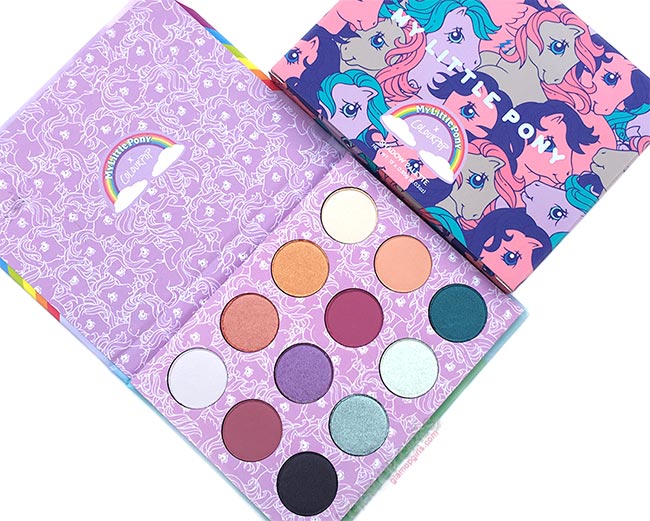 Today i am going to share one of my favorite eye palette by ColourPop called My Little Pony Pressed Powder eyeshadow palette. ColourPop introduced many amazing palettes last year but i wanted one with vibrant shades and this one was my instant pick. I picked it during holiday sales on very reasonable price. So lets get into the details of this palettes.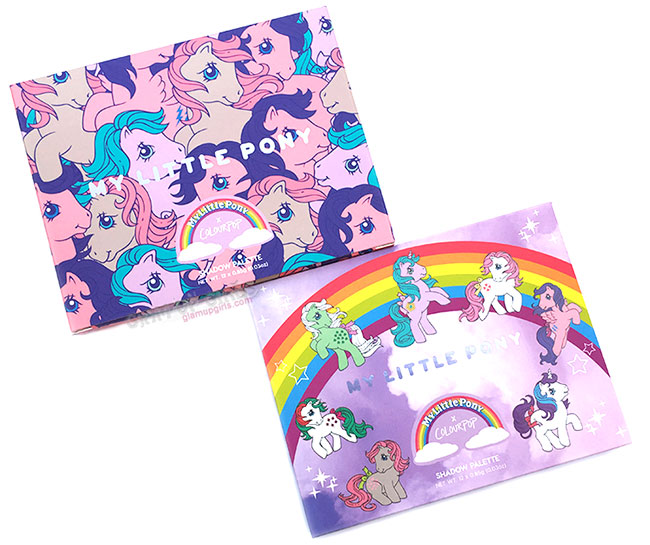 Product description

Brand claims that this palette is inspired by colourful personalities and magical cutie marks of Ponies. They include shimmery glitters and wearable mattes.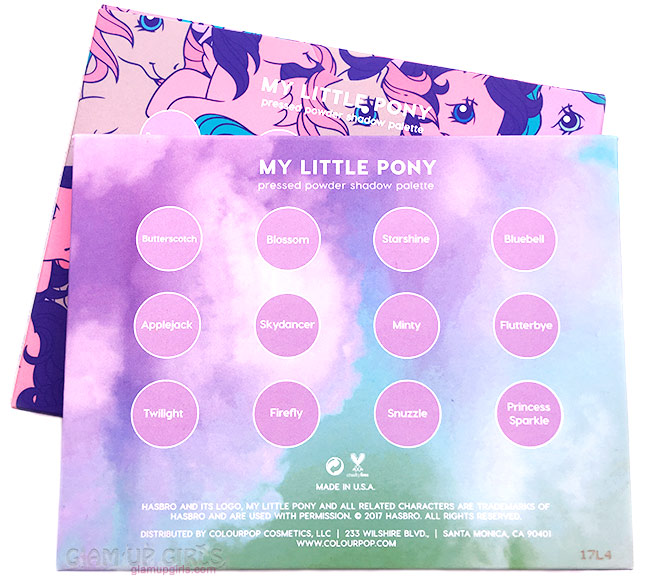 ColourPop My Little Pony Pressed Powder Eyeshadow Palette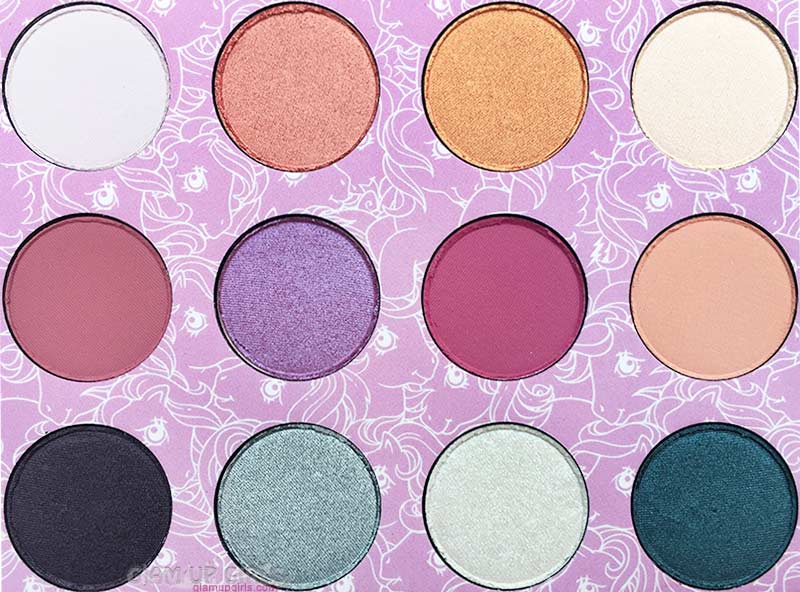 ColourPop My Little Pony Pressed Powder Eyeshadow Palette
ColourPop My Little Pony Pressed Powder Eyeshadows in Butterscotch, Blossom, Starshine and Bluebell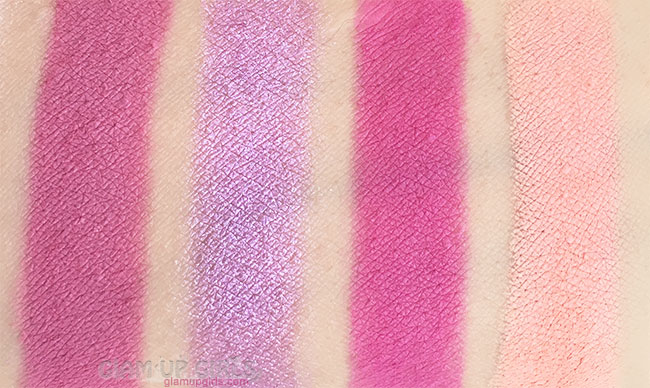 ColourPop My Little Pony Pressed Powder Eyeshadows in Applejack, Skydancer, Minty and Flutterbye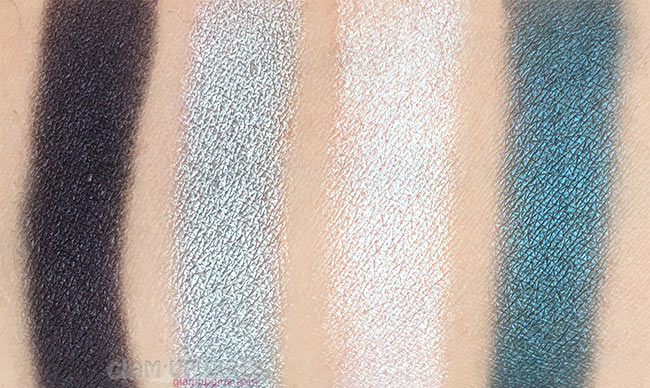 ColourPop My Little Pony Pressed Powder Eyeshadows in Twilight, Firefly, Snuzzle and Princess Sparkle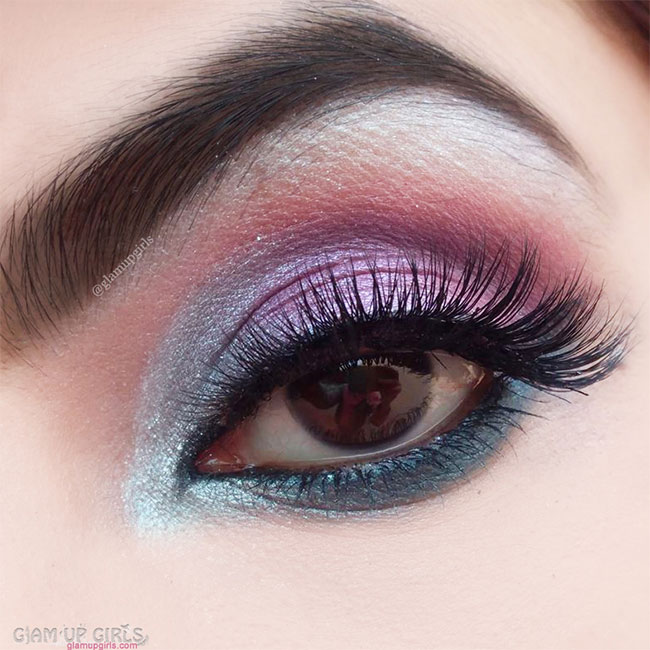 My Thoughts
The packaging of this palette is really beautiful and a very good addition to my collection. The cardboard packaging have prominent purple violate shades with ponies and rainbows designed on it. It is almost perfect but i think it could have a mirror inside but i don't mind it much. The palette housed 12 pressed eye shadows with few pale to bright shades. Almost all the shades have very good texture and amazing pigmentation. Let me describe each shade separately.

Butterscotch defined as white with subtle pink violet opalescent sheen. It is very pale lavender almost white shade with matte finish. The texture and pigmentation is amazing.
Blossom described as metallic peach with pink and gold duochrome finish. It is a coral shade with golden shimmer. It has little fallout while applying but have good pigmentation.
Starshine defined as metallic golden tangerine and it is medium orange gold shade with frost finish. The texture and pigmentation is good.
Bluebell defined as satin golden ivory. It is light beige color with satin finish. The pigmentation and texture is very good.
Applejack is described as matte dusty red violet. It is a dark warm tone pink with matte finish, good texture and intense pigmentation.
Skydancer is described as metallic bright icy lavender. It is medium lavender with silver glitter. It has little fallout but have nice pigmentation.
Minty defined as matte cool-toned fuchsia is a dark fuchsia color with matte finish. It has good texture and pigmentation.
Flutterbye described as matte true pastel peach and is medium peach shade with matte finish. The texture and pigmentation is very good.
Twilight defined as satin deep blackened violet and is very dark purple almost black with satin finish. The texture and pigmentation is very good.
Firefly described as metallic silvery baby blue. It is light teal silver shade with shimmery finish. The pigmentation and texture is very good.
Snuzzle defined as metallic icy white with opalescent blue duochrome. It is lovely duochrome shade with white iridescent base and green shimmer. It has good pigmentation and texture.
Princess Sparkle described as metallic rich smokey turquoise. It is dark teal shade with shimmery finish. The pigmentation and texture of this very good.

There are only few shades who have little fall out but none of the shades are chalky or powdery. The overall pigmentation is very good as well and there is no shade with chunky glitter. With six shimmery, four mattes and two satin finishes, this palette have good range of shades. I can see my self creating a lot of looks from it.

Overall if you want a palette with good range of vibrant shades with nice texture and intense pigmentation then this palette is a great pick and on top of that packaging is absolutely beautiful.

ColourPop My Little Pony Pressed Powder Eyeshadow Palette is priced $16
comments powered by

Disqus