Today we are sharing the ColourPop 11:11 eyeshadow palette, a new addition to their huge makeup line. It is based on neutral shades, yeah another nude palette but it is kind of appealing with gorgeous shimmery shades and the combination of cool and warm tones.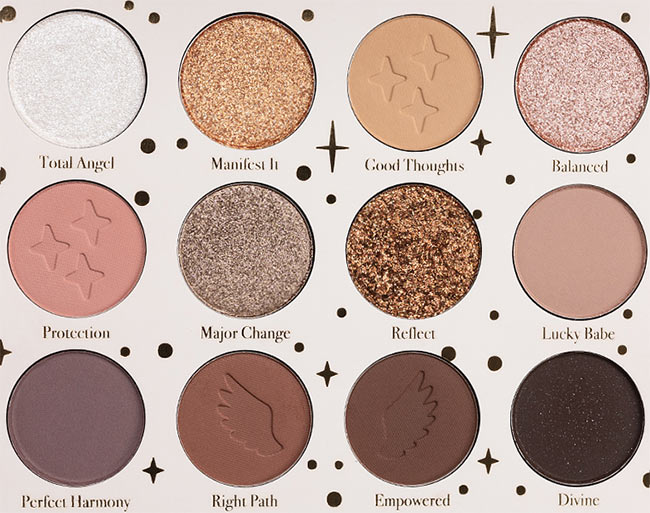 ColourPop 11:11 Eyeshadow Palette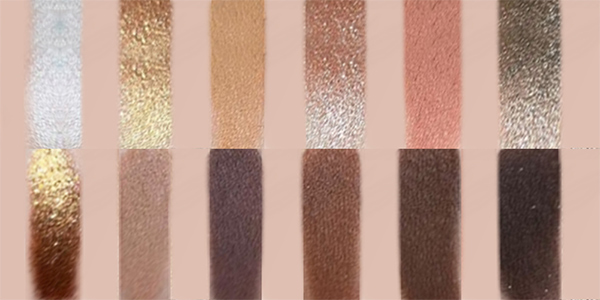 This palette have 12 shades with six matte shades, one matte with sparkle, 5 shimmery shades with three containing glitters. I loved that this palette have few light shades for transitioning and few darks for smokey eyes or which can also be used as liners. The quality is really good specially the mattes have amazing formula which is expected from brand.


Total Angel is a shiny, icy white shade metallic sheen.
Manifest It is a medium bronze-gold with metallic finish and flecks glitter.
Good Thoughts is a medium mustard with matte finish.
Balanced is a light peach metallic finish shade with flecks of silver glitter.
Protection is a medium coral shade with matte finish.
Major Change is medium olive brown shade with metallic finish.
Reflect is a dark bronze metallic shade.
Lucky Babe is a muted, light brown shade with matte finish.
Perfect Harmony is a dark purple brown shade with cool undertones and matte finish.
Right Path is a medium brown matte finish.
Empowered is dark brown with cool undertones and matte finish.
Divine is a blackish brown cool undertones and matte finish.

The pigmentation of all shades is very very good and it is perfect palette for the coming season. You can create a lot of looks from it. From day to night, light to dark, subtle to glamorous, it certainly can serve in many ways. If you are looking for gorgeous new neutral shade palette, then go ahead and get it, you will definitely love it.
ColourPop 11:11 Eyeshadow Palette
is priced $18