Luscious Cosmetics Face Contour Kit - Review and Swatches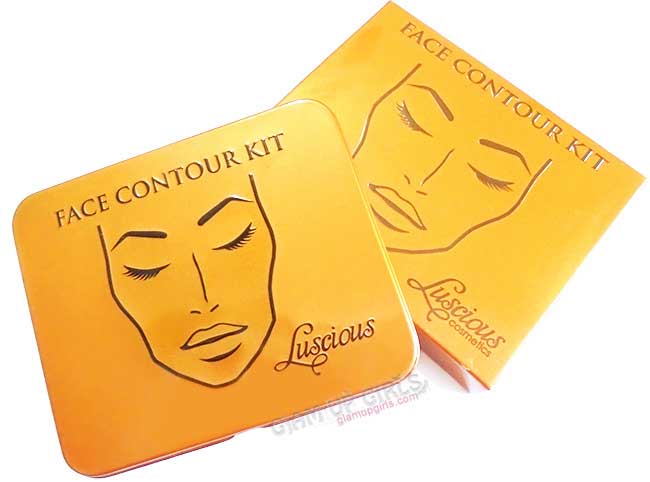 Luscious Cosmetics introduced their Face Contour Kit last year in their wide range of products. Luckily i got the chance to try this kit which i won from lovely fellow bloggers on their giveaway at Makeup Beasties. In today's post i will share my thoughts and swatches on this beauty.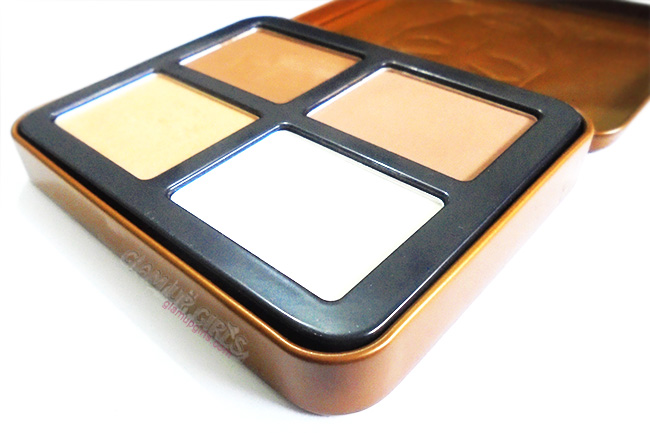 Product description

Brand claims that this kit will help you highlight, define and sculpt in a few easy steps.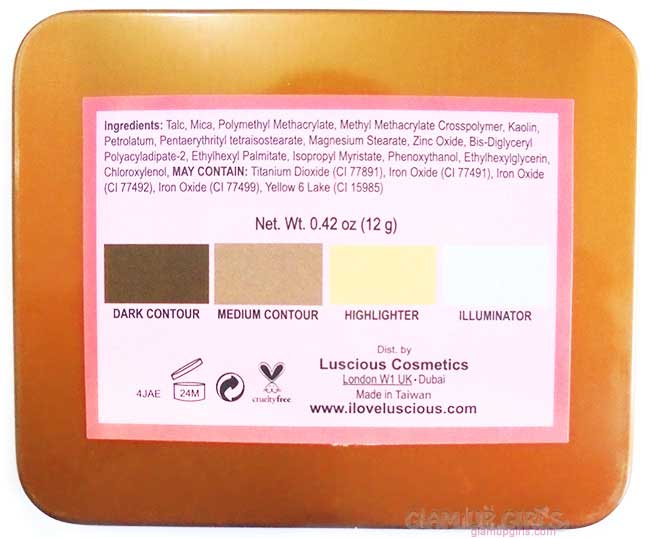 Luscious Cosmetics Face Contour Kit Ingredients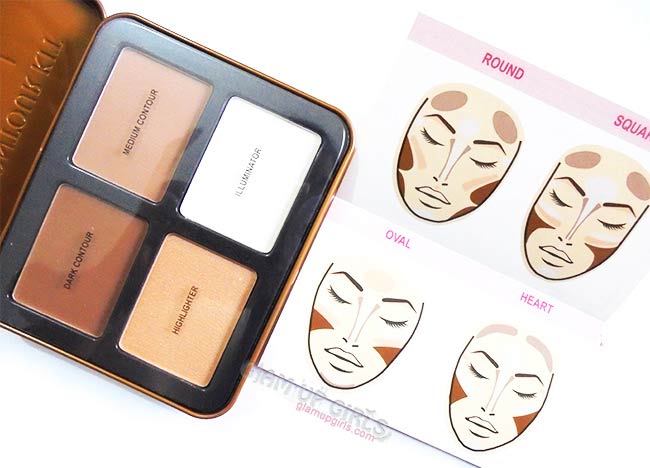 Luscious Cosmetics Face Contour Kit contour guide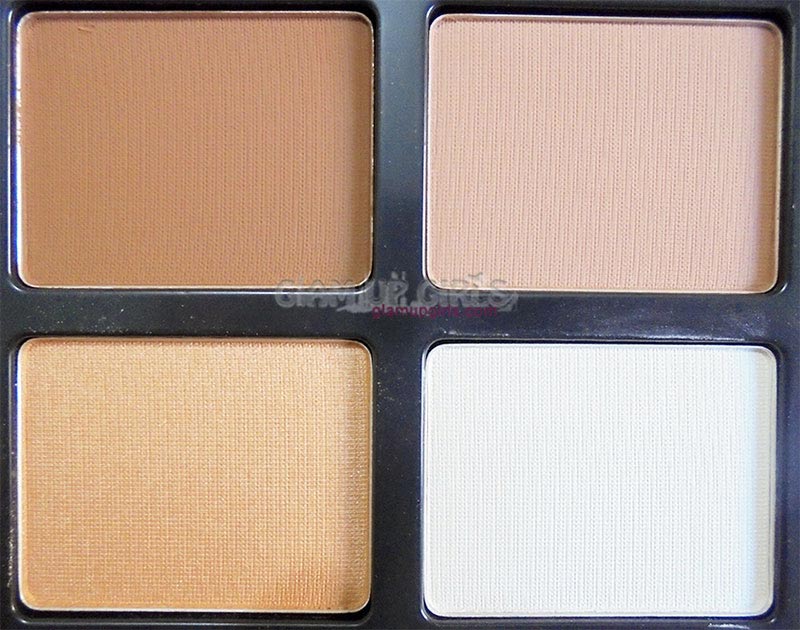 Luscious Cosmetics Face Contour Kit Shades Close up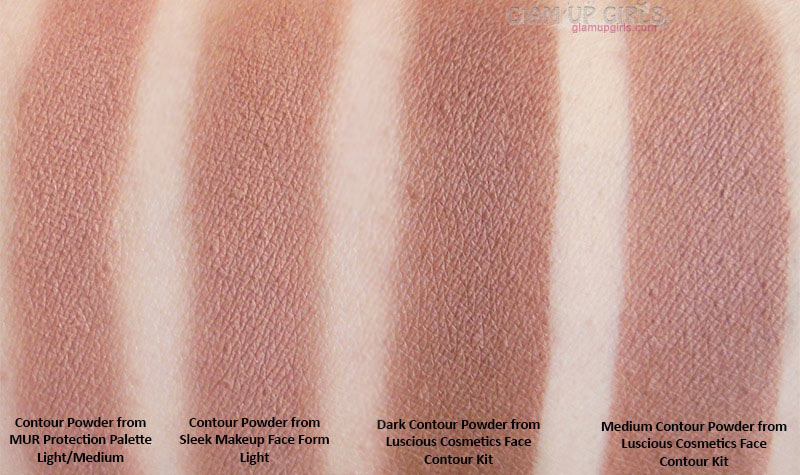 Comparison of Contour Powders from MUR Protection Palette Light/Medium, Sleek Face Form Light and Luscious Face Contour Kit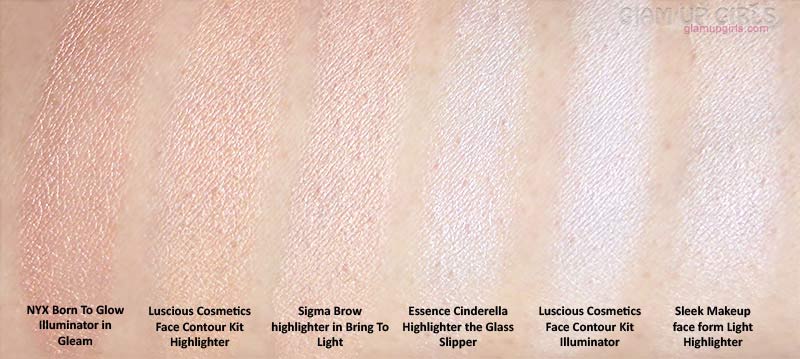 My Thoughts
This contour kit comes in mustard color square tin packaging with indentations which looks beautiful. This sort of packaging makes it perfect for traveling. The kit contains four powder shades, two for contouring, one highlighter and one illuminator. The texture of all powders are very soft, buttery and easy to blend. The pigmentation is very impressive as well and i would say be careful at applying these shades, start with light hand and then build further.

Luscious claims to create makeup to suit Asian skin tones specifically and this kit has to fulfill this claim as well and in my opinion it did. All four shades have their separate purpose and i love how it is defined in their guide. Let us find out how each shade should be used.

Dark Contour shade is defined for contouring jaw line and cheeks. It is dark brown shade with warm hues and is perfect for medium skin tones. It is darkest then Sleek contour powder from their light face form. I liked the idea how Luscious created separate shade to create depth for jaw lines where we mostly look for more depth then any other part of face.

Medium Contour shade is defined for contouring forehead, sides of nose or chin for very neutral results. It is medium brown shade with warm undertones and is almost similar but slight dark to Sleek contour powder from light face form.

Highlighter is to highlight cheek bones, cupid's bow, brow bone, forehead or for any other feature you want to emphasize. This is shimmery peach shade lighter and more yellow then to NYX Born To Glow Illuminator in Gleam and darker then Sigma Brown highlighter in Bring To Light. The shimmer is very fine and on blending doesn't look glittery. As it has more yellow undertones so you might find it subtle but it is very natural and perfect for every day.

Illuminator is described as secret formula that mimics light. Use it for sexy glow under eyes, on the bridge of nose, center of your forehead or chin. It is beautiful white pearlescent shade and blends beautifully. The shades is less shimmery and more white then Essence Cinderella Highlighter the Glass Slipper. It has fine shimmer which upon blending doesn't look glittery. It is not every day highlighter, it serves the purpose of little more then highlighter. It is for special events when you want extra ordinary glow which is not subtle but not too glittery. Then again with light hand you can use it for regular use. It can be perfect shade for storbing purpose.

Overall i am really impressed with this kit. It certainly is better then Sleek Face Form in Light. The contour powders are more pigmented and long lasting. I only wish it had less price.

In Favor

Marvelous packaging
All shades are highly pigmented
Soft, easy to blend
Highlighter and Illuminator are not glittery
Long lasting
Not in Favor
My Rating

4/5

Luscious Cosmetics Face Contour Kit is priced PKR2250
comments powered by

Disqus