Essence
always bring some amazing trend editions with some eye catching packaging and new products but unfortunately here we get to try it late. Their Cinderella edition came early this year and have very attractive packaging featuring the latest Cinderella movie trend. In their full range the one thing which attracted me most was their
highlighter
called the glass slipper. Recently this range was available on stores and finally i was able to get my hands on it. Today i am going to share my thoughts on this pretty little thing.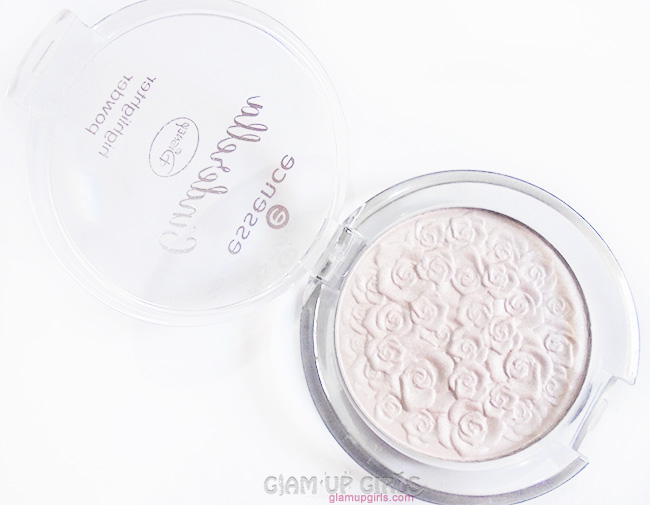 Essence Cinderella highlighter in The Glass Slipper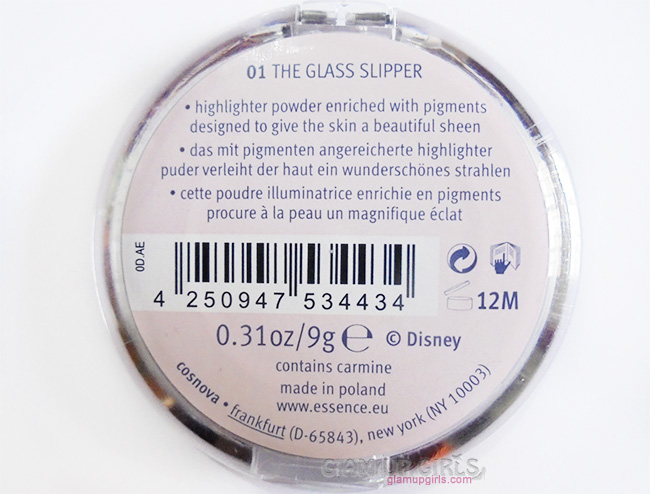 Essence Cinderella highlighter in The Glass Slipper
My Thoughts
This
highlighter
comes in transparent plastic round packaging which looks good but is prone to scratches. This powder highlighter has beautiful small roses pattern embossed on top of it which is very eye catching but sadly they will fade as the product will be used. The texture of this highlighter is buttery soft and applies smoothly.
The shade is a cool tone pale pink with silver shimmer. The shimmer is very fine and not glittery at all and doesn't fall. The shade is not too pink too look odd or not to silver to make your face shiny, once blended it looks good on all skin types. The powder is very soft and blends effortlessly. If blended lightly it looks more shimmery but if you blend it more it will give you a subtle glowing effect. The pigmentation is very good as well and with single swipe it gives perfect amount of product to highlight. The little amount is enough and you do not have to swipe your brush on it again and again.
Starting with light hand you can build it from light glowing sheen to glamorous highlighted look. For the ones who are bit skeptical about highlighters and want to try them then this product will give them a good start. It also can be used as eyeshadow, brow bone highlighter or at inner corners. The lasting power is good as well and at the end of the day there still remains a subtle shine on face.
Overall this highlighter is a perfect pick for its price, it has very smooth texture, blends effortlessly and gives a beautiful sheen to face.
In Favor
Buttery smooth texture
Blends effortlessly
Beautiful shade
Very fine shimmer
Build able
Not in Favor
My Rating

5/5
Essence Cinderella highlighter in The Glass Slipper is priced
PKR650