Petitfee Gold Hydrogel Eye Patch - Review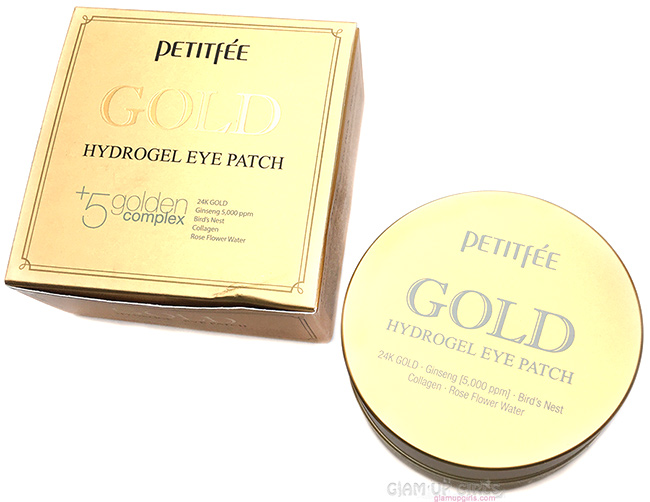 Eye patches are one way to pamper your eye area other then eye creams and eye serums. Today i am going to share Petitfee Gold Hydrogel Eye Patch which is another Korean skin care product. I have tried eye patches from Skin18 and quite liked the result. They are similar to applying sheet masks which gives quick and instant results. Let me tell you if these patches were worth trying.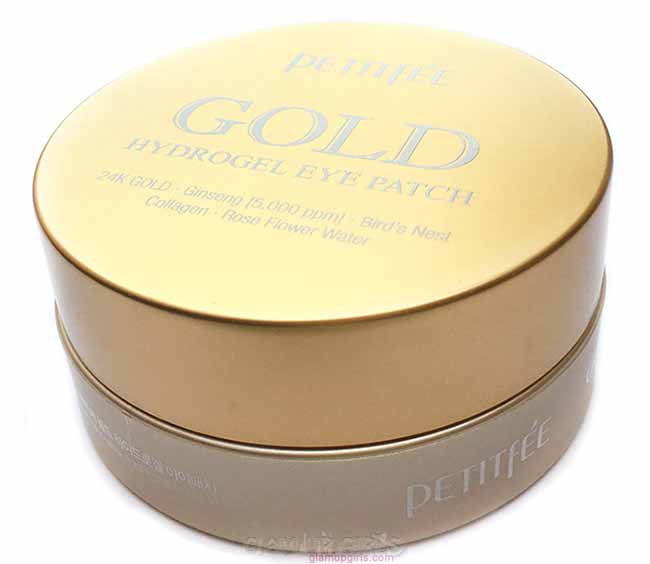 Product description
These gold-tinted patches soaked in essence enriched with gold, ginseng and swiftlet extracts help firm up the sensitive skin under the eyes, and help reduce the appearance of wrinkles, eye bags and dark circles. Stick the patches on the skin under the eyes for 30 minutes and pat in any remaining essence. Provides moisture and increases elasticity for the sensitive eye area. Improves on wrinkles on the eye area.

How to use:
1. After washing your face, place the sheet under the eye.
2. After 15 - 20 minutes, remove the sheet and dab the remaining essence on the face for absorption.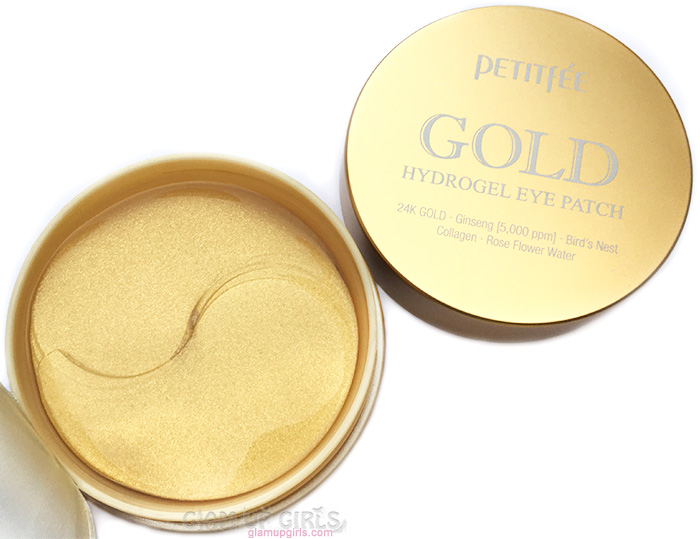 Petitfee gold hydrogel eye patch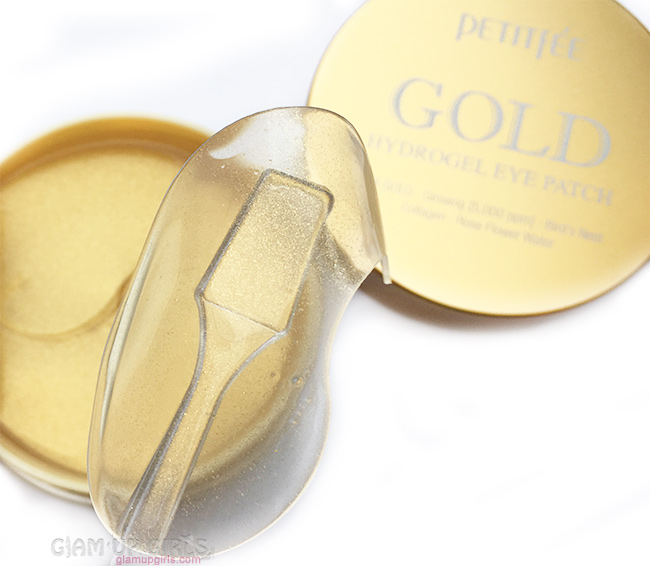 My Thoughts
This product comes in beautiful gold packaging. The gold tub contains 60 essence soaked eye patches which means 30 pairs of patches. It also comes with plastic spatula to pick the patch from tub. The patches are made of slippery materiel which stick to the skin but can slip if moved to much. The scent is refreshing and light which is not bothering.

The patches are of good size and can adjust under eyes easily. It is better to cleanse and tone your skin before using to remove any oily residues and impurities. After applying close to eye lids lie down so the patch won't slip or move. Do not apply too close to lids to avoid any essence moving in eyes accidentally. It is suggested to apply it for 30 minutes to fully absorb the essence in skin. It feels very cooling and refreshing while application. If you have tired eyes you will instantly feel soothing and your eyes will start feeling relax. After 30 minutes remove the patch and dab the essence with your fingers into your skin lightly.

As my most of time is spent using computer, my eye become tired and puffy in morning. These patches make your eyes relax and soothing and if you have puffy eyes, these patches solve the issue quickly. They are very hydrating and after application you will notice that skin become glowing and hydrated. After each use skin feel plump and healthy. The instant effect is perfect when you need to apply heavy makeup for any event. It makes the skin hydrated and makeup applies more easily without looking cakey.

I have not noticed any long term effect in reducing eye circles as they can be because of other health issues which cannot be solved just applying any product externally. However if you have dehydrated and dull skin, these patches help you to regain a plump and hydrated skin but the effects will not be long lasting and will have to use them regularly.

Overall i really liked these patches as they instantly sooth tired and puffy eyes, hydrate and make skin look plump and healthy.

In Favor
Nice packaging
Cooling and soothing for tired and puffy eyes
Make skin look plump and healthy
Hydrate under eyes
Make makeup application more even
Not in Favor
Doesn't show any major difference in eye circles
The effect doesn't last very long
My Rating

4/5


Petitfee Gold Hydrogel Eye Patch 60pcs $12.81 at yesstyle.com
comments powered by

Disqus