Today i am going to share Tea Tree Cleansing Foaming Face Wash and Facial Scrub by Xpel Marketing who are UK based and produces range of different products like for hair, skin and nails with different ingredients. I have not seen many reviews about this brand and it is mostly available on Amazon. I spotted their Tea tree range a store and wanted to try them for my oily skin. Lets see if they are worth trying or not.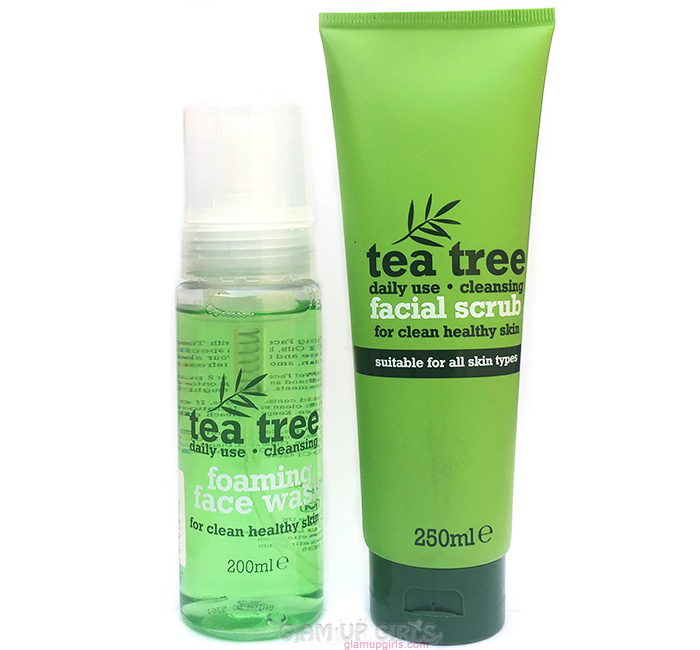 Product description of Tea Tree Cleansing Foaming Face Wash
This foaming face wash contains tea tree and peppermint oils which help in deep cleansing make your skin smooth and refreshed.
Product description of Tea Tree Cleansing Facial Scrub
This tea tree scrub gently cleanse and remove excess oil and dead skin cells while revealing healthier, fresher looking complexion.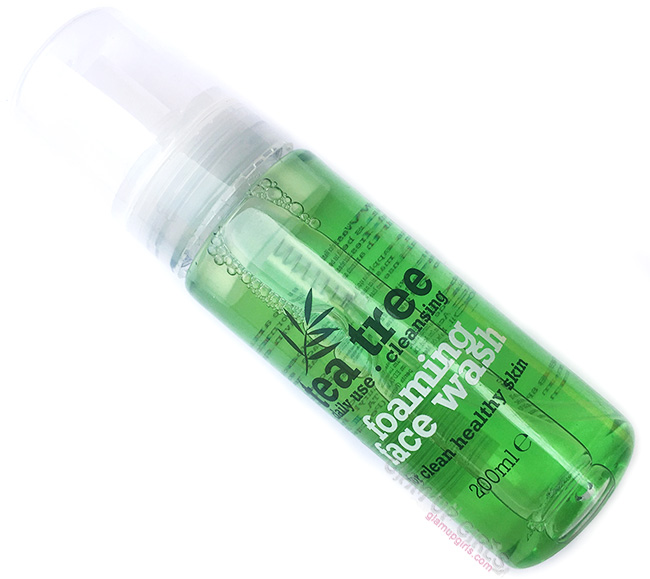 Tea Tree Cleansing Foaming Face Wash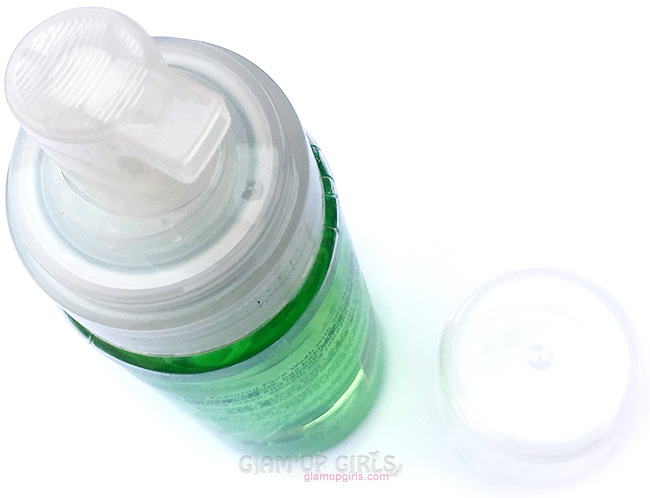 Tea Tree Cleansing Foaming Face Wash
My Thoughts
These products come in leaf green packaging. The face wash comes in transparent plastic bottle with pump dispenser. It contains green liquid face wash which dispensed out as foam. I have seen these type of face wash only in high end or Korean brands and it is quite interesting to use. The face wash have light tea tree smell with hint of peppermint which feels cool and refreshing. The smell is not very strong or bothering and if you like essential oil smell, you will love it.
The packaging of scrub is squeezable tube with flip cap. The scrub have white color creamy texture with small round beads for exfoliation. This scrub has very strong herbal smell which is mixture of rosemary essential oil and tea tree oil. It can be bothering for some and if you have sensitive nose, you might not like it. It contains walnut exfoliation beads which are large but are very few. It is not like
St.Ives Apricot and Mandarin scrub
which have dense quantity of exfoliation beads. For the same reason, this scrub is not harsh and nor very exfoliating. The good think is it is also not like
Freeman Apricot creamy scrub
which leaves the greasy feel behind. In fact it is more like mild cleanser which leaves skin clean and refreshing.
The face wash is quite good comparing to scrub and it leaves the skin clean, soft and refreshing. I have experienced that most Tea tree cleansing products leaves skin dry but this is perfect for all skin and doesn't make skin any dry comparing to any other face wash. The foaming texture works really good and even it is not very leathery, it is not sticky or watery as well. To dispense better foam from bottle, it is better to shake bottle before pressing the pump because some times it can dispense out only liquid if not shaken well.
Overall i really like the foaming face wash, it cleanses well have cooling and refreshing feel and doesn't make any skin dry. The scrub however is not upto mark, it doesn't exfoliate much but have cleansing effect and doesn't leave any sticky or greasy feeling behind. It can be a good for sensitive skin.
In Favor
The packaging of face wash is very good
Face wash have mild refreshing smell
Face wash cleans skin and leave it soft and refreshing
Face wash is non drying and will suit all skin
Facial scrub has creamy texture with non drying formula
Facial scrub cleanse skin well and doesn't leave any greasy feeling
Scrub can be good for sensitive skin
Not in Favor
Facial scrub have minimal exfoliation beads
Facial scrub doesn't exfoliate well
Scrub have very strong smell which can be bothering
Face wash leather is not very rich
My Rating for Tea Tree Cleansing Foaming Face

4/5


My Rating for Tea Tree Cleansing Facial Scrub

2.5/5
Tea Tree Cleansing Foaming Face Wash and Facial Scrub are priced around PKR250 each