ColourPop Sweet Set, Ultra Satin Wink, Super Shock Shadow Tinsel and Koosh - Review and Swatches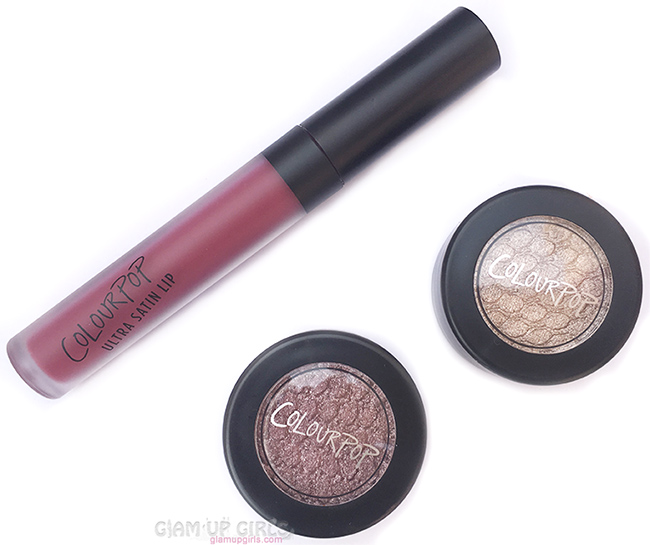 In today's post i will review and share swatches and EOTD of ColourPop set called Sweet which includes two eye shadows and one satin lip gloss. I have shared my thoughts on Up and Away Lip Bundle and Hot To Trot Lippie to Go which i got in my haul from colourPop. So without further delay let me show you what this set is worth for.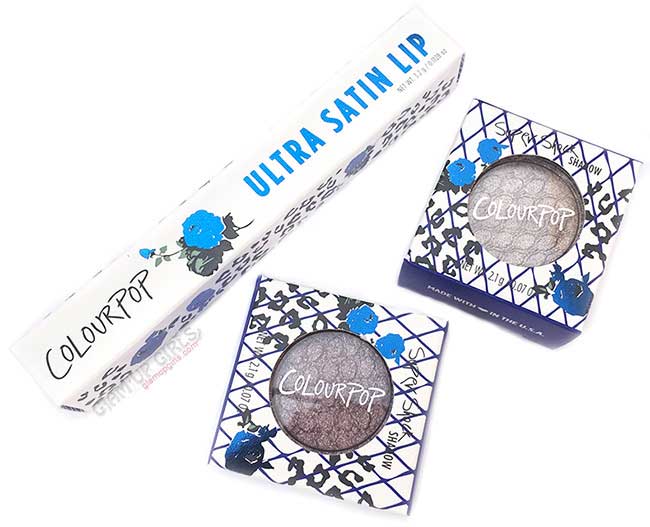 Product descriptionULTRA SATIN
A lightweight, comfortable, bold lipstick with a Satin finish. This lipstick is extremely long wearing, although not completely kiss proof– you may leave some marks on your coffee cup!"
SUPER SHOCK SHADOW
This long-wearing crème powder formula has an elastic-like texture that is totally party proof. Avoid the fall out from traditional powder shadows and say goodbye to raccoon eyes! This feather soft formula glides on and feels freakin' amazing. Super Shock Shadows come in a ton of kick ass shades in multiple fabulous finishes.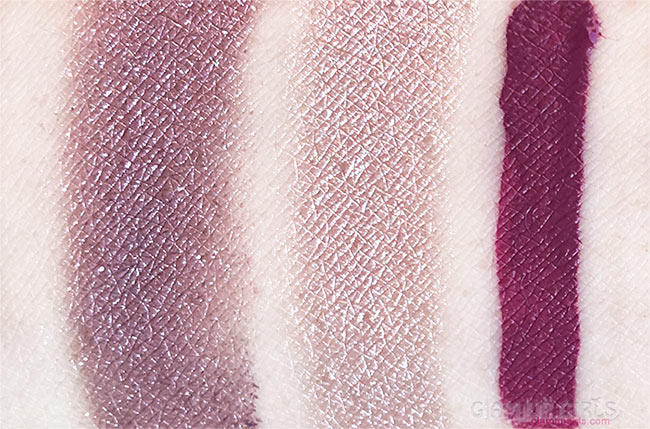 Swatches of ColourPop Sweet Set. L to R: Super Shock Shadow Tinsel, Koosh and Ultra Satin Wink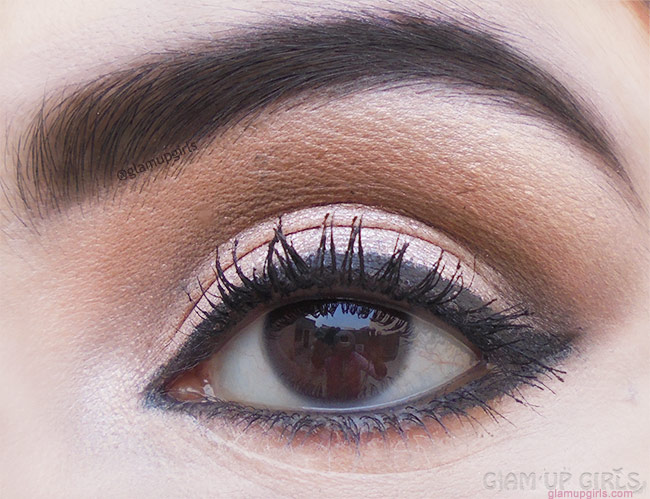 EOTD with ColourPop Super Shock Shadow Koosh on lid and inner rim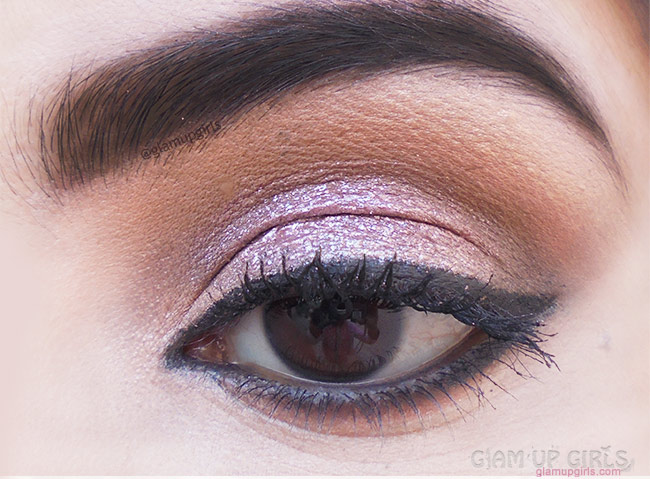 EOTD with ColourPop Super Shock Shadow Tinsel on lid



Wink Defined as Satin deep pinky plum shade and is a cool tone plum shade perfect for every skin tone. The texture is simply amazing with great pigmentation and smooth-even application. The formula is very long lasting with minor transfer. It doesn't dry lips and satin finish stands till the end.

Koosh Defined as Metallic icy silver taupe and is very light beige shade with metallic finish. The pigmentation is very good and the texture is smooth and super creamy which felt wet at first but dries into matte quickly. There is no fallout and after being matte it doesn't feel dry on the skin. I would say it is one of the best shade for its pigmentation, application and finish.

Tinsel Defined as Metallic grayed out icy lavender and is a warm purple brown shade with metallic finish. The pigmentation is good and build able from sheer to intense. The texture is smooth but not creamy like Koosh and glitter have tendency to fall a little while application.

Overall i am very satisfied with this set. All three products are up to mark with good pigmentation and smooth texture. Ultra Satin have definitely got my attention more then matte lipstick and i am definitely going to get more of them.

ColourPop Sweet Set is priced $10
comments powered by

Disqus