Though still many of us are not really keen of setting sprays. I used to find it an extra step after doing makeup and occasionally used them but recently i am using them more and discovering their benefits including using without makeup. Though i have collected many sprays and reviewed my
favorite setting sprays from high end and budget friendly
options. Today i am going to share my opinion on one more called ColourPop All Star Face Setting Spray.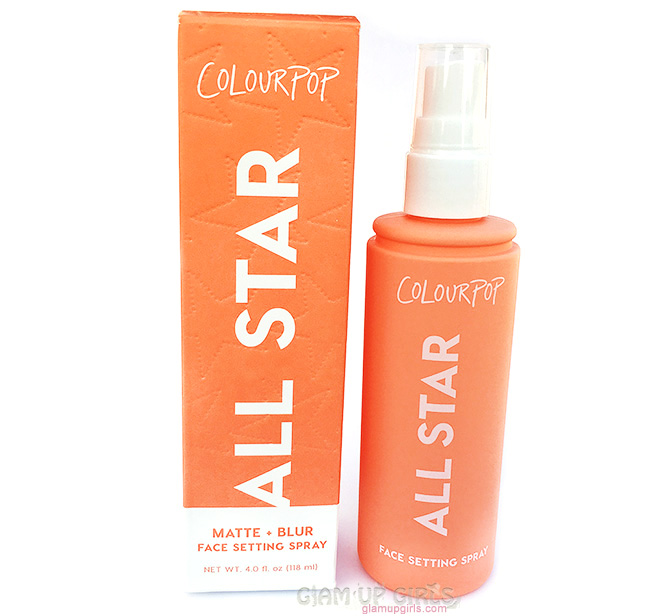 Product description
Brand claims that this setting spray will extends the wear of makeup by fighting oil and blurring pores with micro-fine mist.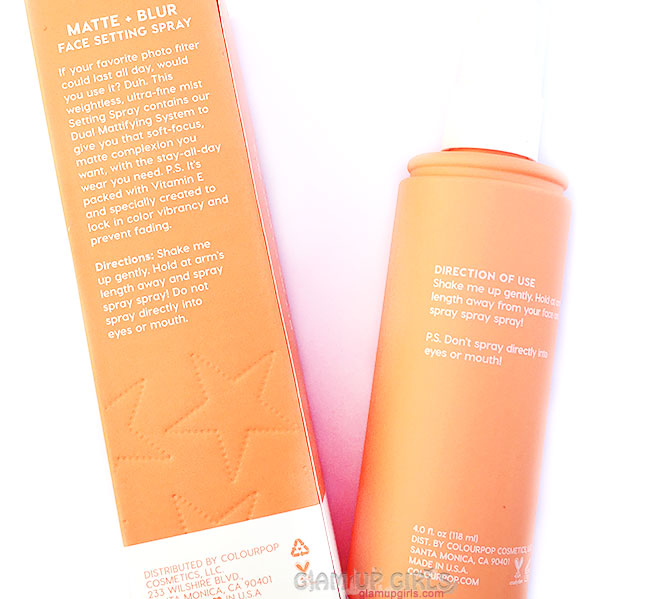 My Thoughts
The packaging is beautiful and it comes in matte orange bottle pump dispenser. It is a good change in my usual white, black or transparent bottles. So far the dispenser is working fine for me and is spraying fine mist, though i have read some reviews about it throwing droplets. The spray have quite noticeable bamboo/herbal sort of smell which is not really bad but if you don't like your sprays to be scented, you will be disappointed. The smell is though refreshing and lingers for a minute or two.
As i said earlier, i am trying setting sprays some new ways. So apart from using it at the end of makeup, i like to use it on primer, before foundation. This way it increase the benefit of primer as well and make your makeup last longer. All star face setting spray is quite good at holding your makeup and i definitely find it a great option in comparison of the high end. It keeps the oil at bay for longer and make your makeup last very long in this humid weather. I do spritz it at the end of makeup as well. It get rid me of cakey look which i get from setting powders as i have bit dry patches here and there as well.
The best thing about this spray is, it is alcohol free and still works great like other raved sprays with alcohol. As it provides matte finish, it is great option for oily and combination skin. However if you live in hot and humid weather like ours where every skin type sweat like crazy, then it is great option for all skin types. About other claim of its about blurring pores is not exactly true. I haven't seen any big difference on the pores around my nose.
Overall i really loved this setting spray, it makes the makeup lasts very long and get rid of cakiness after heavy party makeup. It provides matte finish but is not drying. Great option for all skin type during hot and humid weather.
In Favor
Nice packaging
Refreshing herbal scent
Sprays fine mist
Keeps oil at bay for longer
Make up last longer with it
Not in Favor
Doesn't minimize pores very much
If you don't like scented sprays
My Rating

4.5/5
ColourPop All Star Face Setting Spray is priced $10