ColourPop Ultra Glossy Lip in Wolfie and Contessa, Review and Swatches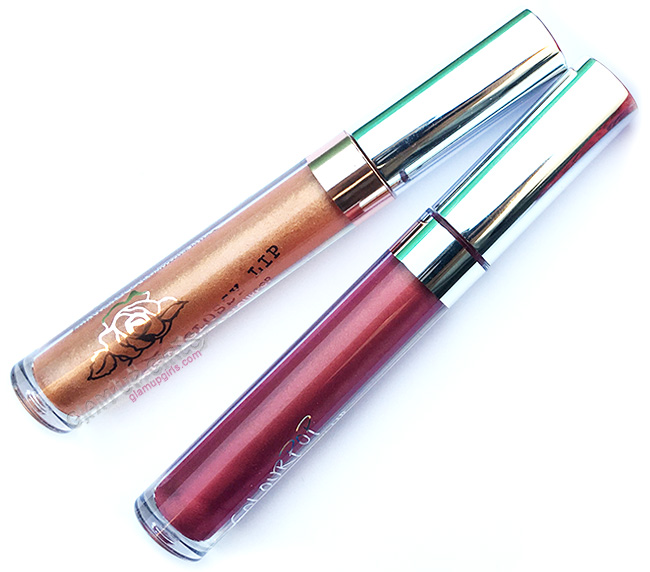 Today i am going to share my thoughts on lip gloss by ColourPop. I had reviewed their one lip gloss previously, ultra glossy lip in Sookie which i quite liked. These two called wolfie and contessa. Contessa in part of ColourPop collaboration with karrueche called Fem Rosa. Their palette got quite famous but i skipped that one and picked this sheer coverage gloss. On the other hand wolfie is one of the best selling on their website. Lets see how these lip gloss turned out.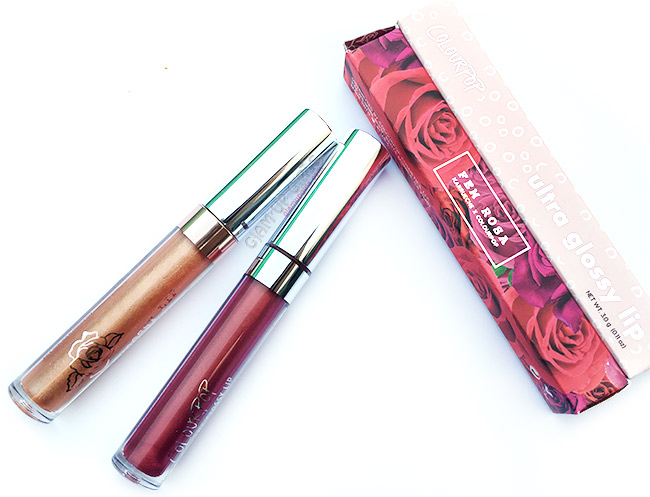 Product description
Ultra Glossy Lip Provides extreme shine with a cushion-like feel and no stickiness! This gloss smooths and conditions the lips and leaves them looking fuller and healthier.
High shine gloss with just a hint of colour in a moisturizing and non-sticky, comfortable formula.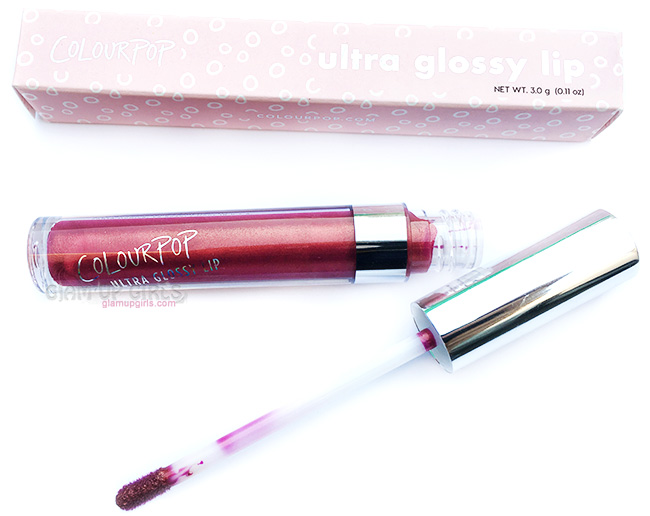 ColourPop Ultra Glossy Lips in Wolfie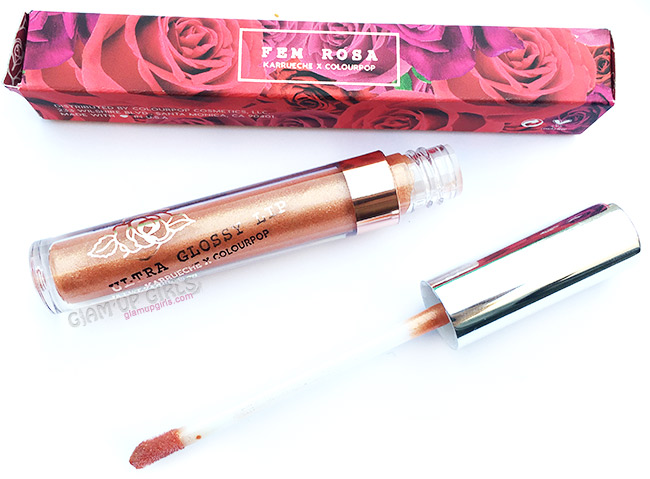 ColourPop Ultra Glossy Lips in Contessa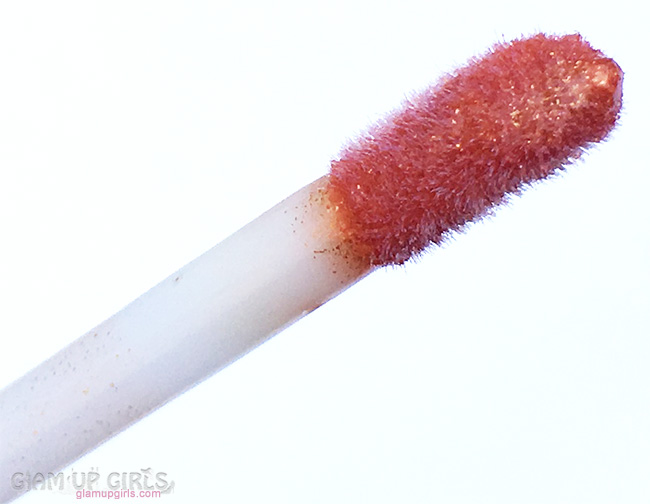 ColourPop Ultra Glossy Lips in Contessa

My Thoughts
These lip gloss comes in ColourPop regular transparent plastic tube and silver cap. However Contessa have lovely golden rose pattern drawn on it to represent the collaboration. The texture of both products is little thick but not very heavy and the good point is they are not sticky as well. There is very light smell to them which is not too noticable. Wolfie have intense pigmentation while contessa have sheer coverage.

Contessa on site is described as A warm gold sprinkled with pink and gold glitter. It has sheer coverage with very pale golden color and have golden glitter flakes in it. The glitter is not very chunky but is still noticable and you might feel it on lips. It is slightly moisturizing as well so you can wear it alone or top it on matte lipsticks. I like its feel on matte lipsticks as it give them depth and shine. Alone it lasts for about 2 hours without eating or drinking.

Wolfie on site is described as Leave 'em howling in this metallic rich rosy pink with a flash of gold on top. It is a dark plum shade with gold shimmer in it which gives it metallic finish. This gloss give fully opaque color in one swipe and due to its texture it can bleed a little. To counter this issue it is better to use lip liner before applying this products. It lasts for almost 4 hours after application. I didn't thought i will like this shade but it turned out as stunning.

Overall if you like wearing lip gloss, you will definitely like them. They are moisturizing, non sticky and doesn't feel heavy on lips. Where i love to pair contessa with matte liquid lipsticks, wolfie is a gorgeous shade on its on. However if you are not fan of metallic finish or shimmery lip products, you might want to skip them.

ColourPop Ultra Glossy Lip are priced $6 each
comments powered by

Disqus