Essence Eye and Face Palette in Glow For It - Review and Swatches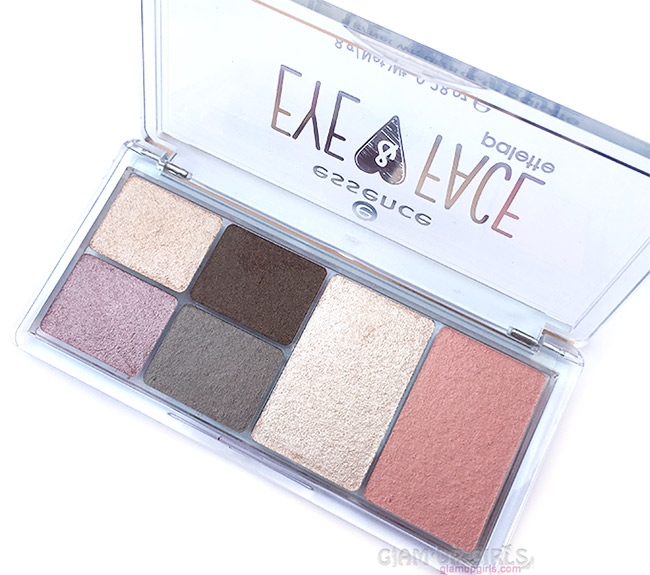 With Essence i have had some very good experiences and some not so good. I have shared my most favorite products from Essence before which includes almost all basic makeup products. Today i am going to share one more product from this brand which is from their spring/summer collection of 2017 and called Eye and Face Palette in shades Glow For It. Let me tell you if this palette made it my good list or not.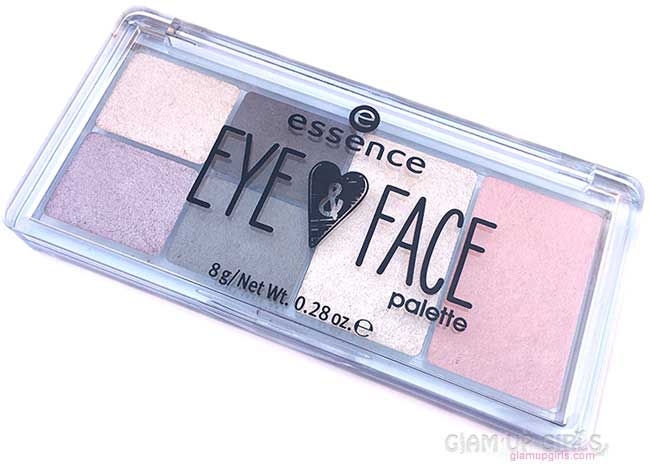 Product description

Colour-coordinated eyeshadows, a blush and a highlighter turn these two palettes into absolute it-pieces for the eyes and face.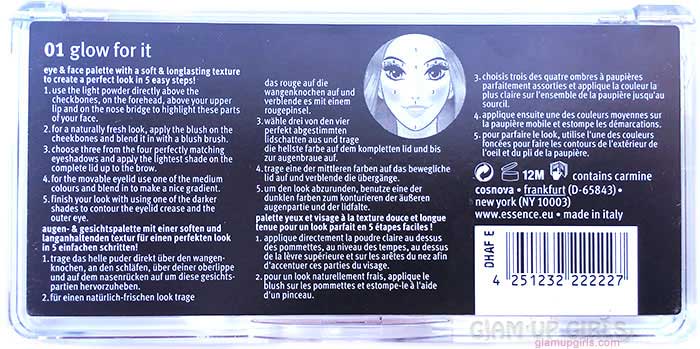 Essence Eye and Face Palette in Glow For It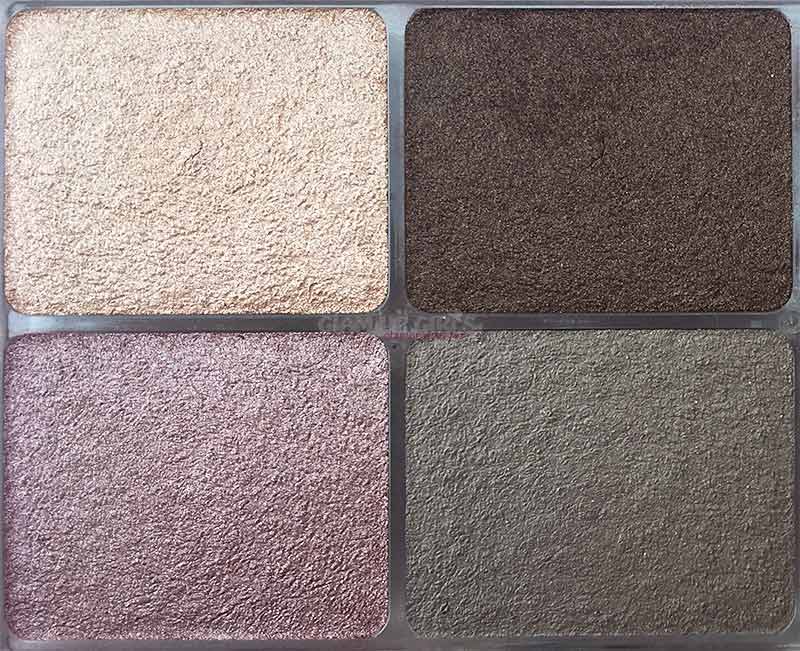 Essence Eye and Face Palette Four Eyeshadows

My Thoughts
This palette have transparent plastic packaging which is sturdy but prone to scratches. It includes four eyeshadows and two face product including highlighter and blusher. It is good product to carry for traveling as it has basic shades to achieve some neutral makeup look. There is one other option in this palette which includes more warm peach tones while this include more cool pink tones. Depending on your choice you can pick either one.

The four eyeshadows are quite useful and suitable for every skin tone. The first shade is light yellow shimmery shade to use as highlighter or inner eye area. You can also use it to pat on lid for cut crease look. the pigmentation is good and texture of shadow is also easy to blend. Second shade is dark brown shade with matte finish. It is the most pigmented shade in this palette. The texture is also good to work with. Third shade is a lovely medium lilac shade with shimmery finish. The texture and pigmentation is similar to first shade. The last shade is muted grey shade with matte finish. Its pigmentation is also good with nice formula to work with.

Overall the eyeshadows have good textured formula with minimum fallout and easy to blend. However the pigmentation could have been more better. It is not very disappointing and with good primer or damp brushes you can achieve desired look but on its own the shades are not very pigmented apart from brown shade and doesn't last very long with out any primer or fixer.

The highlighter is a beautiful warm tone champagne shade. It is really beautiful shade and the texture is wonderful to work with. The formula is not glittery and is easy to blend. The pigmentation is very good as well. The blusher is a lovely pink shade with very light gold shimmer. It is a perfect spring shade and have good pigmentation and texture.

Overall this palette is good with neutral eyeshadows and two face products. The pigmentation of eyeshadows is not very good but good enough to work with primer and fixers. The highlighter and blusher are however very good both shade and formula wise. If you are looking for budget friendly and travel friendly multipurpose palette, you can opt for it.

Essence Eye and Face Palette is priced PKR730
comments powered by

Disqus