ColourPop Phase 2 Lip Bundle, Chandelier, Curtsy, Fresh Cut - Review and Swatches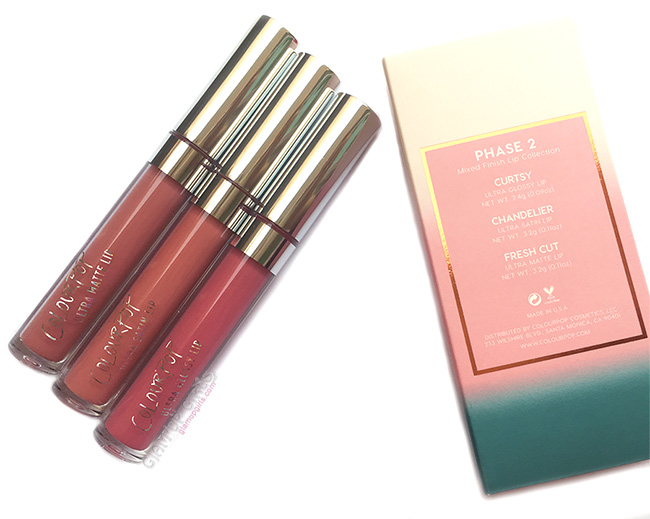 ColourPop came up with collection representing different colors like peach, nectar and pink. I have quite a collection of brown, peaches shades and wanted to try pink collection which contain the shades suitable for summer spring. I have got lip bundle and eyeshadow palette from this range and today i am going to share my thought and swatches of their lip bundle called Phase 2.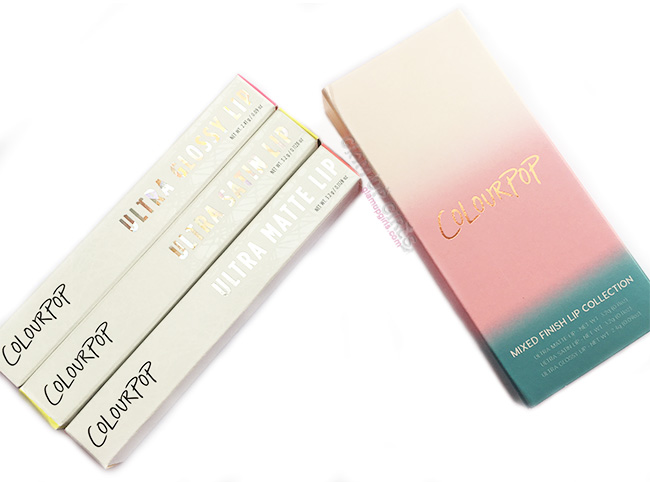 Product description

The ultra matte formula is lightweight and have long lasting matte finish.
The ultra satin formula is lightweight, comfortable and have long lasting finish.
The ultra glossy formula have extreme shine with comfortable formula.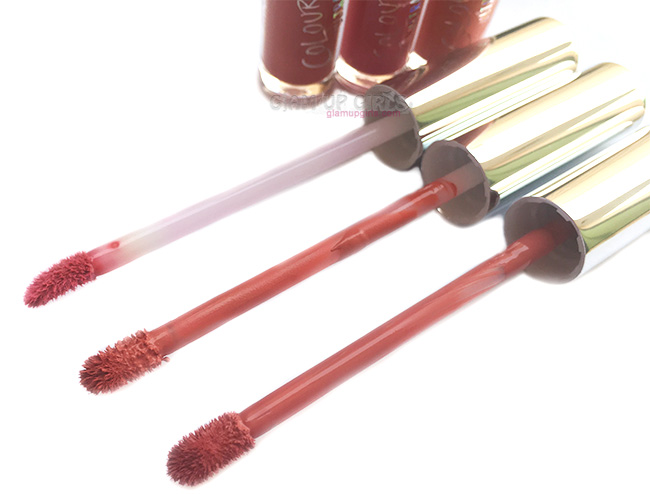 ColourPop Phase 2 Lip Bundle, Chandelier, Curtsy, Fresh Cut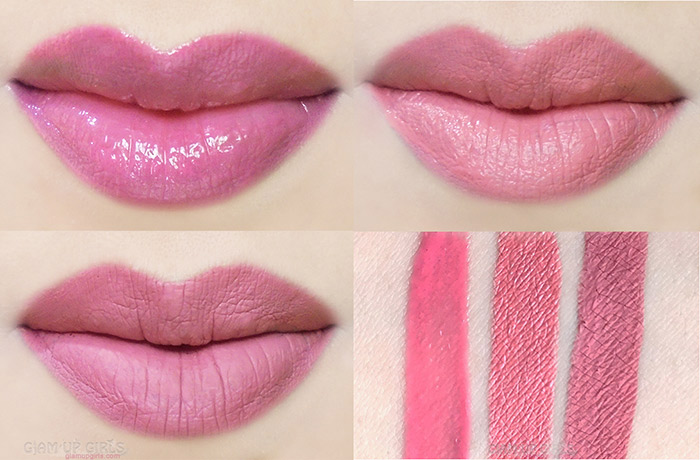 My Thoughts

I have tried their Up and Away lip bundle before and like that this pink lip bundle includes three lip products including ultra matte, ultra satin and ultra glossy. I am still a fan of ultra satin as it is very comfortable to wear with only miner transfer but lip gloss are equally my favorite as they instantly make you look fresh and bright while whole craze for matte lips is still on, even if they are bit difficult to wear for whole day. This bundle is really good as the price is less then usual and you got to try lovely three shades in three different formula.

Curtsy - Ultra Glossy Lip: It is defined as mid-tone warm pink shade in a Crème finish. It is bright pink shade which is very pigmented and you get opaque color in first application. The texture is thick creamy and is very comfortable on the lips. I have tried one lip gloss called Sookie from this range before and both have similar formula. The staying power is good considering it lip gloss. Without eating or drinking it stays for almost 2 hours. It doesn't dry lips at the end and fades evenly.

Chandelier - Ultra Satin Lip: Defined as true salmon pink is a warm toned light coral pink shade with satin finish. Th pigmentation is good and with few swipes you get opaque color. The texture is creamy which applies smoothly and gives even finish. The lasting power is very good and it stays on lips for more then five hours with very little transfer. It doesn't dry lips and feel comfortable while fade evenly at the end of the day.

Fresh Cut - Ultra Matte Lip: Defined as true blue pink shade and is a medium mauve-pink shade with matte finish. The pigmentation of this shade is very good and in first attempt you get fully opaque color. The formula is thick creamy which is easy to spread and gives even finish. It does settle in line of lips like every other matte liquid lipstick but is not drying. The staying power is more then 6 hours with absolutely no transfer or feathering.

Overall all three shades are suitable for almost all skin tone and will look good on fair to medium skin. Apart from gloss other shades are not exactly pink but falls in with coral and mauve family.

ColourPop Phase 2 Lip Bundle is priced $15
comments powered by

Disqus