Sigma
is one brand which comes with unique ideas and bring forward versatile makeup brushes very often. Their dimensional brushes which they introduced last year were amazing addition where
3DHD Max kabuki and F83 Curved kabuki
are perfect for applying foundation and contouring products while
4DHD kabuki and F87 Edge kabuki
are best brushes to apply setting powder and blending concealer. These both brushes are large ones for face so for more precise concealing and blending, Sigma introduced their smaller version which i am going to review today. Let me tell you how amazing they are.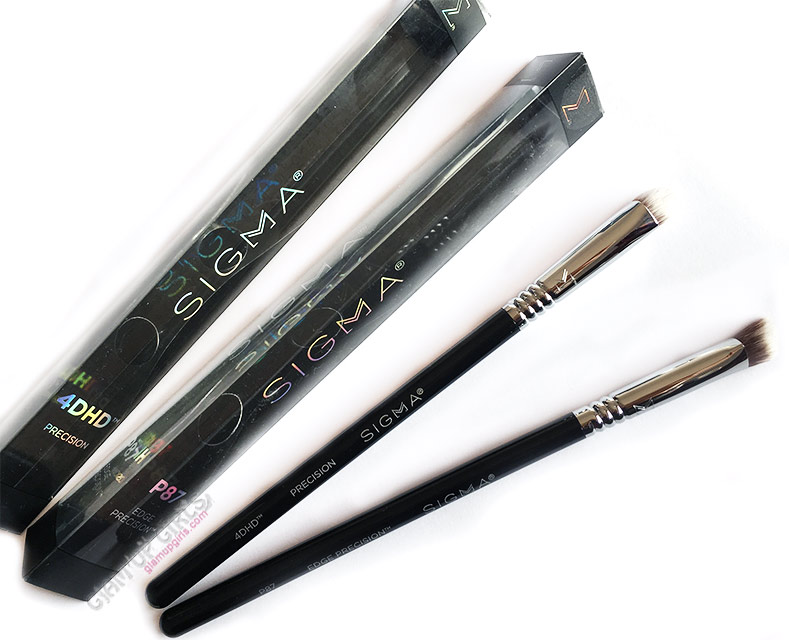 Product description of P87 Edge Precision Brush
Brand describes this brush will clean up lips and brows with its sharp edges by pressing and blending concealer
Product description of Sigma 4DHD Precision Brush
Brand claims that this brushes can be used for diffusing concealer, primer and eyeshadow.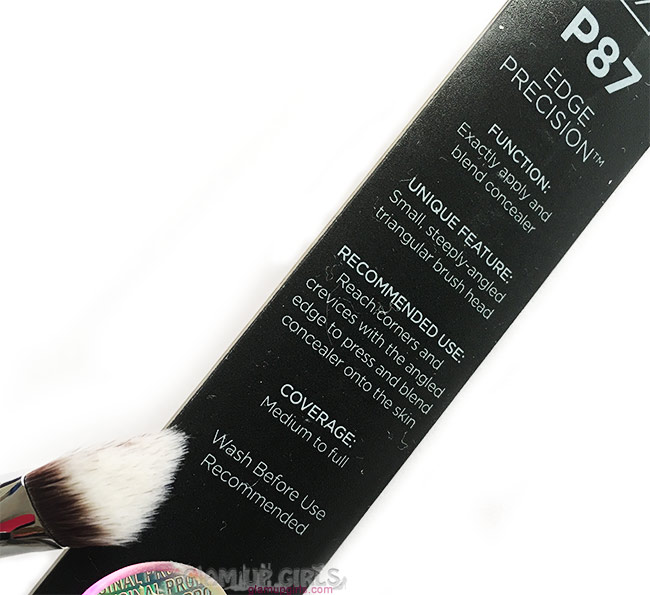 Sigma P87 Edge Precision Brush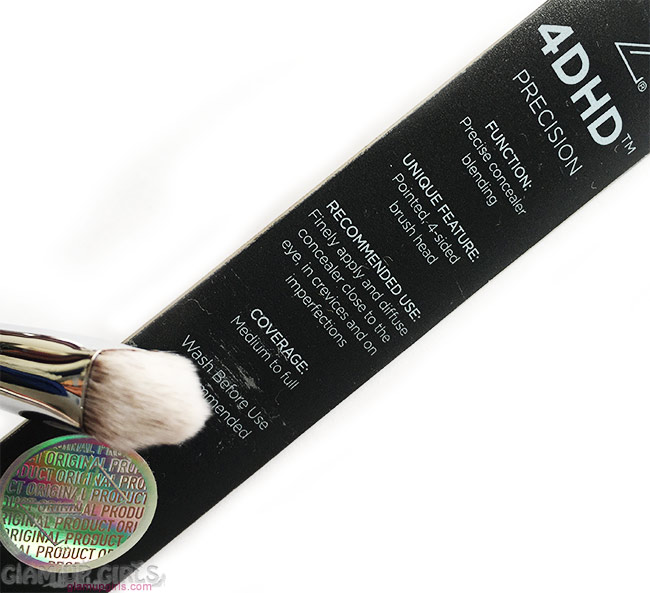 Sigma 4DHD Precision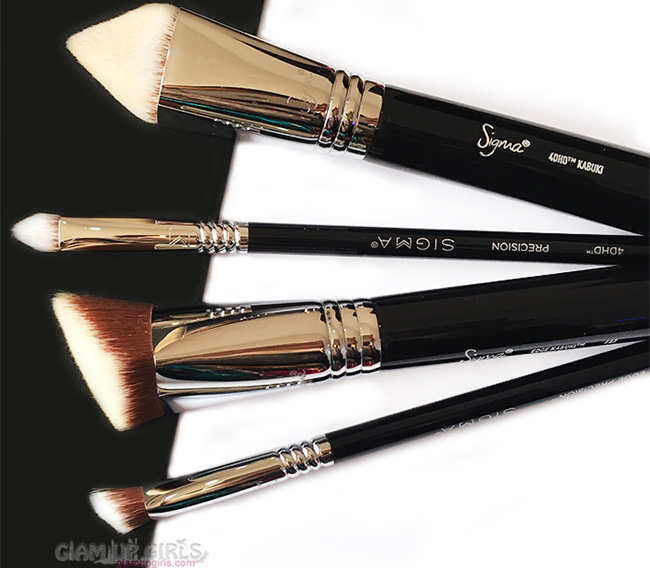 Sigma Dimensional Brushes in 4DHD Kabuki, F87, 4DHD Precision and P87 Edge Precision
My Thoughts
These brushes come in transparent plastic packaging so they reached with any damage to bristles. The 4DHD brush is four sided brush like pyramid while P87 edge is triangular brush. Both of them are densely packed with soft bristles. These both brushes are smaller version of the large kabuki brushes and can perfectly reach to smaller areas of the face where you need to apply concealer and powder.
The
P87 Edge precision brush
is one of my most favorite brush as it is a multitasker. You can apply and blend under eye concealer, can do nose contouring, can perform cut crease, sweep base eyeshadow or apply brow bone highlighter etc. Even though the bristles are soft, they still gives you streak free coverage. You can either use it in swipe motion or pat the product. The angle help you to pick the liquid concealer easily and spread it precisely on targeted areas like on blemishes. Infact as the liquid eyeshadows are trending nowadays, this brush is perfect to apply them in cut crease or blend them easily. You can also use it for undereye baking or setting powder.
The
4DHD precision brush
is multitasker as well. It's fully packed soft bristles help you to pick thick products like cream or stick from jars and blend them flawlessly on targeted ares. I mostly love to use it for applying brow bone highlighter. Its pyramid shape gives you the opportunity to apply product from wide space to narrow areas easily and vice versa. It is also great pick when you need to apply concealer closer to eyes after your makeup like when you are defining the shadow line across eye lid or liner. This brush is also great to create cut crease with any concealer. It works great with gel or cream products and you can use it for smudge look either precise or smokey.
Overall Sigma yet again impressed me with their unique design and features of brushes which are not only cruelty free but have free 2 year warranty as well which i am sure you won't be needing as Sigma brushes lasts for many years. If you want to up your makeup game and need to perfect the complexion, then these brushes are must have.
Sigma Dimensional Precision Brushes
4DHD
and
P87 Edge
are priced $20 each