Wet n Wild MegaLast Liquid Catsuit Matte Lipstick in Coral Corruption - Review and Swatches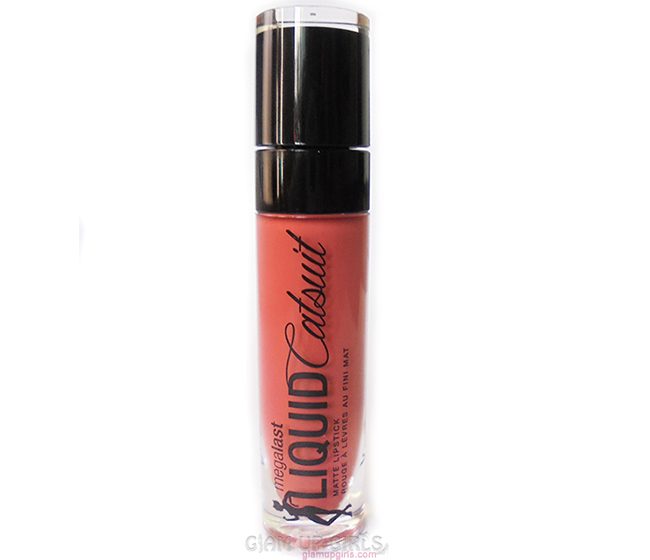 I have picked some latest Wet n Wild products few months ago including photo finish foundation, photo finish concealer, megaglo highlighter, gel lip balm and megalast liquid catsuit matte lipstick in coral corruption. Over the time i have reviewed some products and today i am going to share my thoughts on liquid lipstick which got quite famous because of their good formula. Let me tell how better this product is comparing to other brands.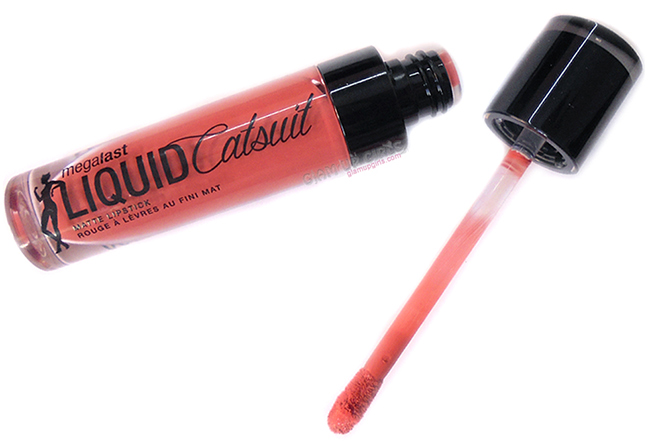 Product description

This lipstick is highly pigmented with matte finish which is light weight and stays very long.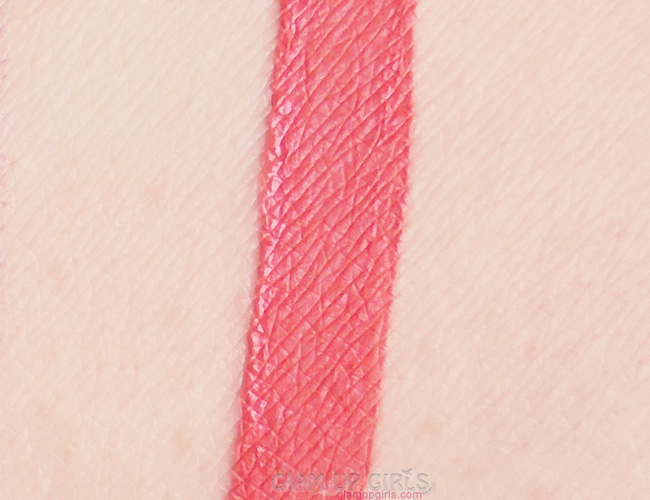 Wet n Wild MegaLast Liquid Catsuit Matte Lipstick in Coral Corruption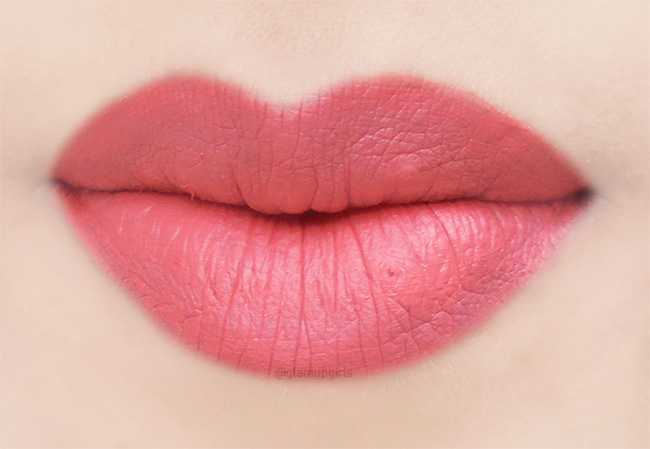 My Thought

The packaging of this product is attractive made of glass tube and black cap which is different from usual lip products. The slanted doe foot applicator have little dimension to it which is useful to apply it in better way on lips. It gives uneven finish with matte finish. The texture of this product is thick creamy and is easy to apply without streaking. There is no very noticeable smell which will bother any sensitive nose and the light scent fade quickly.

The color coral corruption is a medium coral shade which is suitable for all skin colors. If applied more then one coat it leans toward bit neon pink. The pigmentation is very good and only one swipe is enough to get fully opaque color. It also doesn't dry very quickly and gives you enough time to apply it properly. It takes little time to dry so it is better to not smack or rub your lips in mean time to avoid flakiness. After drying it doesn't feel tacky or sticky and is quite comfortable on lips. I like to apply it lightly and blend quickly to get a coral tint on lips which is perfect for this season.

In my opinion the formula of this product is no doubt better then other liquid lipsticks. It feels more comfortable and doesn't flake like others. It also doesn't dry out lips and as you can see in above swatches it doesn't enhance my lip lines too much to make them look dry which is mostly a case if you remember my swatches of other brands. The lasting power is more then 6 hours and fades a bit with oily food.

Overall no doubt it is better formula then many other of its competitors. The only down side in my opinion is lake of shades. With only 13 shades there are very limited options. However the formula for price is worth trying.



My Rating

4.5/5


Wet n Wild MegaLast Liquid Catsuit Matte Lipstick is priced $4.99
comments powered by

Disqus