Milani Gilded Desires Eye and Face Palette - Review and Swatches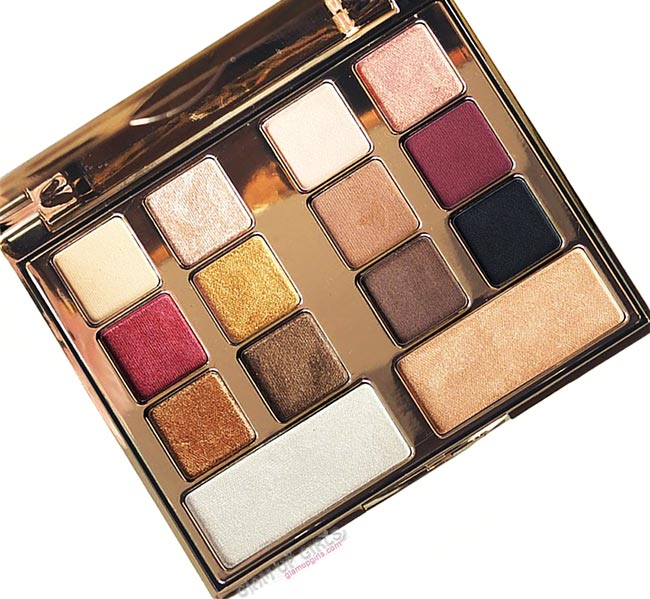 I have tried few Milani products and i am very impressed with their quality and sort of love their shiny gold packaging like their Color statement lipsticks and baked blushes. Apart from that their Conceal + Perfect 2 in 1 foundation is one of the best foundation formula i tried this year. Milani Gilded Desires Eye and Face Palette is new addition to their product line which also comes in shiny gold packaging which was hard to resist. Lets see if it is worth having or not.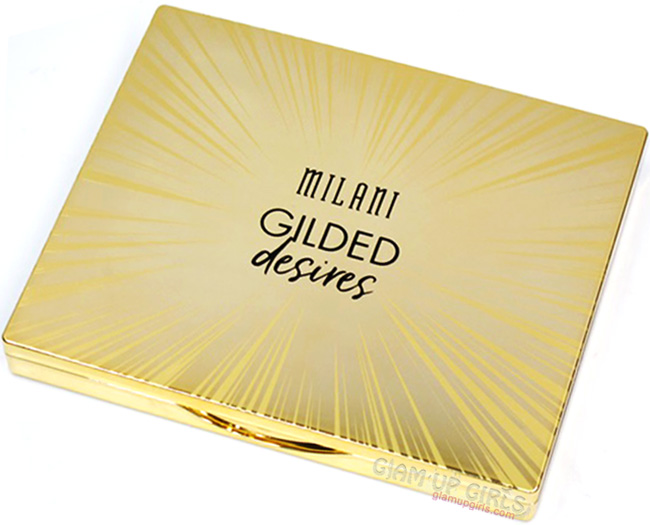 Product description

brand describes that this palette is an opulent blend of brilliant golds, bronzes, and berries with soft matte and foil shimmer finishes along with 2 pearl highlighters in duochrome finish.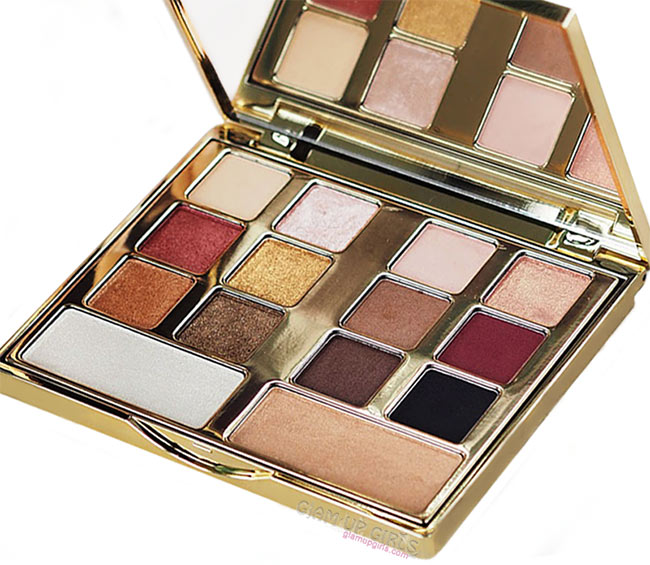 Milani Gilded Desires Eye and Face Palette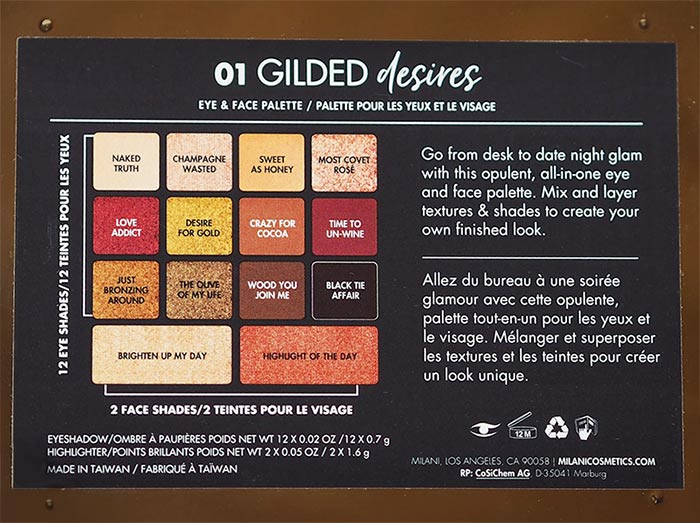 Milani Gilded Desires Eye and Face Palette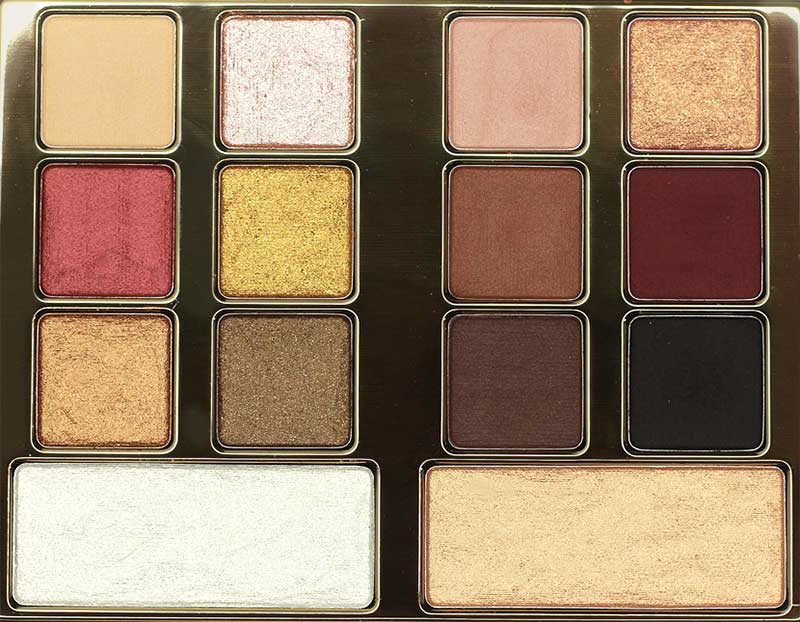 Milani Gilded Desires Eye and Face Palette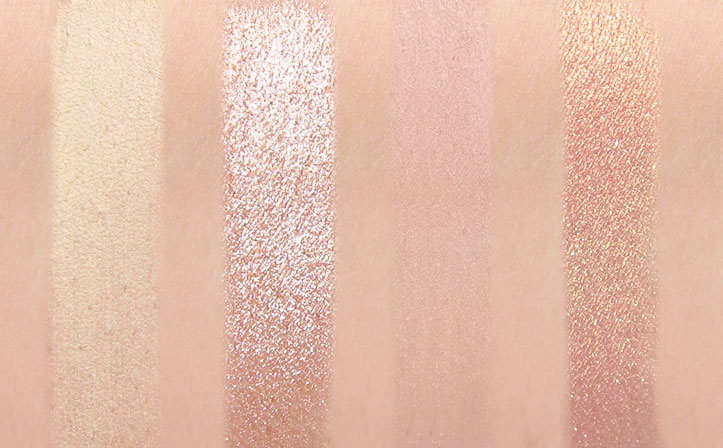 Swatches of Naked Truth, Champagne Wasted, Sweet As Honey and Most Covet Rose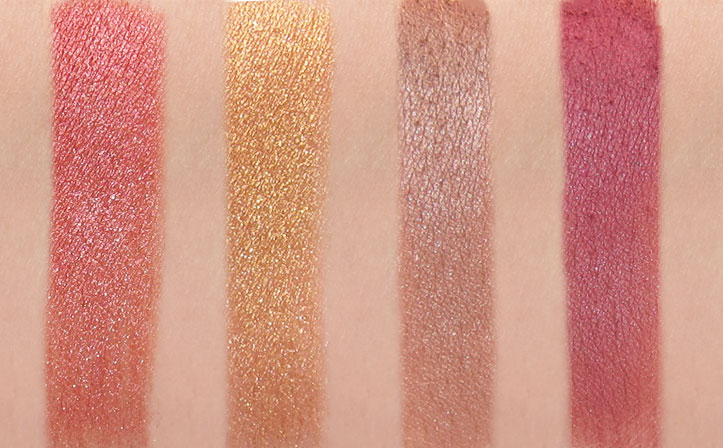 Swatches of Love Addict, Desire for Gold, Crazy for Cocoa and Time to Un-Wine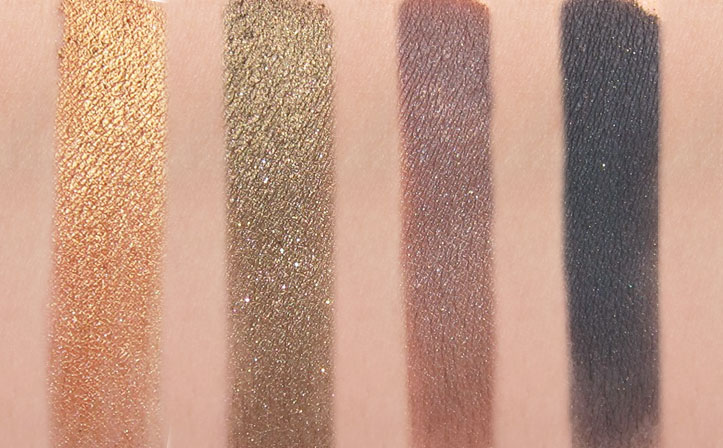 Swatches of Just Bronzing Around, The Olive of My Life, Wood You Join Me and Black Tie Affair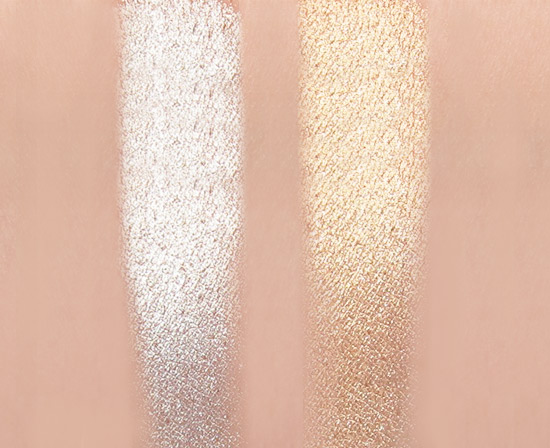 Swatches of Brighten Up my Day and Highlight of the Day

My Thoughts
Starting from the packaging, this palette comes in gold shiny plastic packaging giving it mirror effect and as beautiful it looks, it is prone to prints and get dirty easily which can be wiped easily though. The packaging is compact, sturdy and have large handy mirror inside as well. The palette contains 12 eye shades and 2 highlighters but there are no names mentioned under shadows. However on back side, you can find the shade names along with little description.

The texture of shadows is overall very soft and buttery which unfortunately be picked a lot on brushes if you are not careful with your hand. Once you have little practice on picked the right amount of product, they shadows applies beautifully. There is not one dry chalky formula and have overall intense pigmentation. The foiled shimmery shadows in this palette are amazing. They are soft, shimmery without being glittery and gives beautiful metallic finish.

In first look at shades, you can easily guess that it contains all the basic shades, you wish to have in one palette. From lightest to dark shade, you can create amazing every day or glamorous looks from this palette. I see my self creating a lot of neutral and smokey looks from this one palette. The highlighter shades can also work as eyeshadows if you are not into intense looking bright highlighters like in this palette. As one is silvery white while other is yellow gold. Though they might not look great as everyday highlighters but they are perfect for special occasion.

Naked Truth is a medium yellow beige shade with matte finish. It is a perfect base shadow. The formula is soft buttery and have very good pigmentation.
Champagne Wasted is a champagne shimmery shade with metallic finish. The texture is buttery smooth and highly pigmented.
Sweet As Honey is a beige color with matte finish. It's formula and pigmentation is also very good.
Most Covet Rose is a duochrome rose gold shade with metallic finish. It is highly pigmented with soft texture.
Love addict is bright warm red shade with shimmery finish. It is highly pigmented with very soft formula.
Desire for Gold is a yellow gold shade with metallic finish. It has smooth formula with intense pigmentation.
Crazy for Cocoa is a medium brown shade with matte finish. The texture and pigmentation is very good.
Time to Un-wine is a dark berry shade with matte finish. It is highly pigmented with soft texture.
Just Bronzing Around is a copper shade with metallic finish. It is highly pigmented with very soft formula.
The Olive of my Life is a dark olive shade with dark gold shimmer in it. It is highly pigmented with soft texture.
Wood you Join me is a dark brown shade with matte finish. It has soft formula with very good pigmentation.
Black Tie Affair is black shade with matte finish. It is also highly pigmented and have soft texture
Brighten up my day is a silvery white shade with light gold shimmer in it. It is very pigmented and have soft texture
Highlight of the day is a golden shade with intense shimmery finish. The texture of this shade is very soft as well.

Overall this palette have beautiful collection of shades which have intense pigmentation and soft textured formula. They are easy to apply and blends beautifully. Their lasting power is very good as well. On down side due to very soft texture, shadows have fallout in palette and tends to pick a lot on brush. The price is also debatable for a drugstore palette but Milani do have little higher prices compared to other drug store brands.

Milani Gilded Desires Eye and Face Palette is priced $19.99
comments powered by

Disqus