If you are a makeup lover and knows the importance of good makeup tools, then you must know about Sigma beauty. They provide high quality synthetic antimicrobial fibers which can compete with every high quality brushes out there. They also come with 2 year warranty which you will never need, i know with experience. I have shared a lot of Sigma brushes including
ultimate copper brush set
,
basic eye brush kit
, dimensional brushes
3DHD Max kabuki, F83 curved kabuki
,
4DHD kabuki, F87 edge kabuki
and my all time
favorite eye brush set
. Today i am going to share the 3 best face brushes which you need to perfect your complexion.
This set includes F03 high cheekbone highlighter, F64 soft blend concealer and F80 flat kabuki. All these brushes are award winners by Allure and Teen Vogue. Let me tell you, why these three brushes can be your go to brushes for quick and flawless finish.
This brush is has beveled fiber shape with soft bristles. It is perfect to apply cream or powder highlighter. It can be used for both brief and detail highlighting. You can apply the product with this brush on nose, chin and cheekbones. It blends flawlessly and spread the product evenly, even those thick liquid highlighters. It can also be use for highlighting brow bone by holding it from the bristles to create more slim brush head. You can also use this brush for blushers of contouring. All you have to is try it and use it different ways. It provides sheer to medium coverage.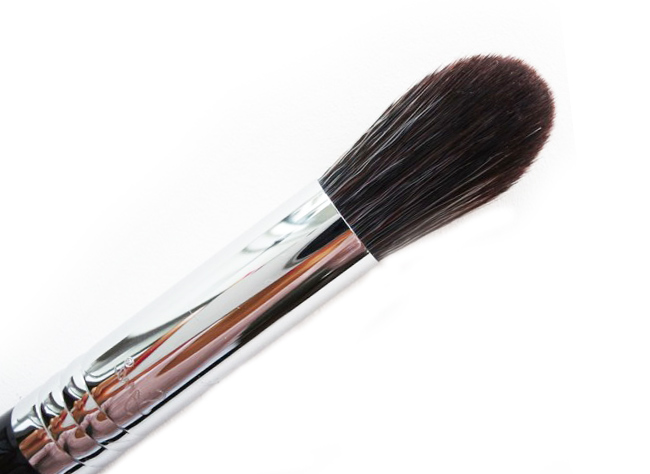 F64 soft blend concealer - $22
Brand describes that with this soft blending brush you can achieve seamless concealer using your favorite cream or liquid formulas.
Concealers are the most important part of makeup and you don't want to skip it, if you need seamless finish. In fact on days, when you need light makeup, just put some concealer on under eyes, around lips and dot on blemishes, Blend it with this soft brush and you are good to go. This brush have big round head, perfect to blend the concealer for sheer to medium coverage. It is perfect for buffing or evening out the concealer on spots or whole face.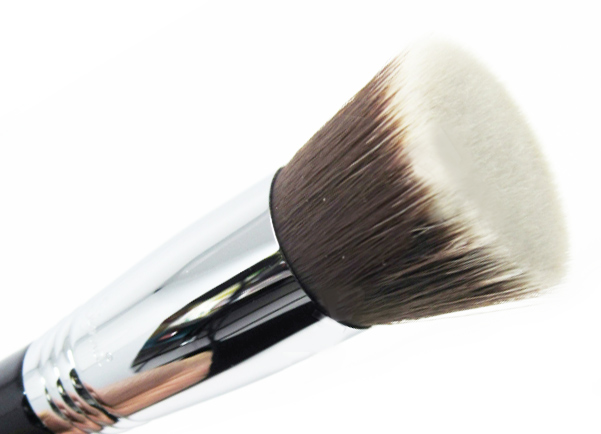 F80 flat kabuki - $25
Brand claims that F80 Flat Kabuki brush gives you lightweight, buildable coverage for the "no makeup" look as it blend liquid or cream foundations smoothly.
A perfect brush to apply quick foundation on whole face efficiently. Flat kabuki is being praised, since its inception :P It has dense and flat head to blend liquid for cream foundations without any streaks. It gives medium to full coverage and buffed application. Though you might think, it only works on large area of face like cheeks and forehead but you can improvise by holding the bristles close to create little less thick head. I love it as it works great on neck area as well.
Overall if you are looking for good face brushes to start your collection, try these three and you wont regret.
Best of beauty brush set is priced $54 which individually will cost $67