One can never have enough lipsticks. Since i have seen Milani Color Statement lipstick i desperately wanted to get my hands on some of them because of their attractive packaging and so many positive reviews. Well i have manged to get my hands on two of their shades which i am going to review today.
My Thoughts
Lets praise the packaging of this lipsticks first. I love the luxurious look of these lipsticks, the shiny golden hard plastic tubes. The caps adjust firmly which are very travel friendly. At bottom a tub is attached with similar color of lipstick so you can pick the color from your lipstick stand although this packaging is will show the finger prints easily and you have wipe them away with cloth or tissue paper.
The texture of this lipsticks is very creamy which glides very smoothly on lips with satin finish. I have found them quite hydrating as well. Even they are very creamy and buttery still they do not feel sticky. The one thing which can bother some is their strong scent which is mixture of vanilla and watermelon type. This scent lingers for few moments then fades away.
The pigmentation is very good. In single swipe you can get reasonable color and then you can built up the shade. It will last 3 to 4 hours without eating and drinking. These lipsticks fade evenly leaving light stain and without drying the lips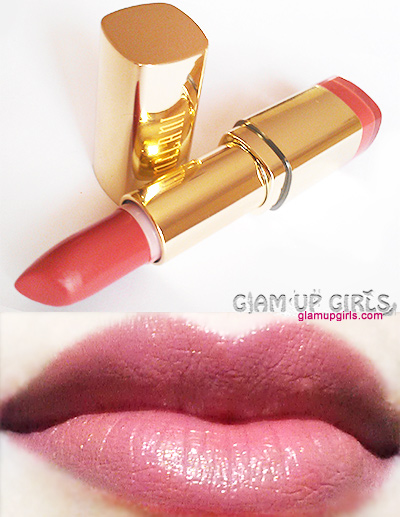 Naturally Chic
Naturally Chic is a bright dusky pink color. A perfect every day shade for ones who don't want to wear bold colors and don't like neutral shades as they make them look like washed out.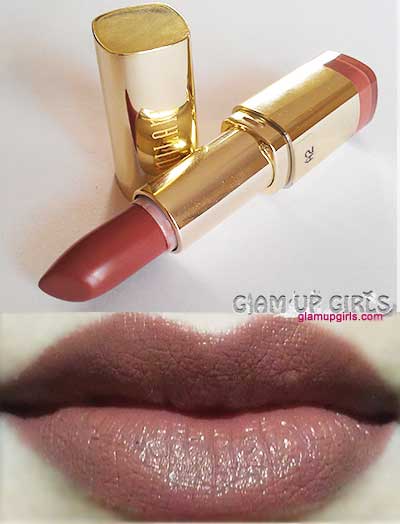 Teddy bare
Teddy Bare is medium brown color with pink under tones. It will look medium brown on fair skin tones and is perfect neutral shade for medium to dark skin tones which will not make them look washed out.
Overall these lipsticks are great for such reasonable price very well pigmented, moisturizing, creamy formula yet long lasting. I now want more of these lipsticks.
In Favor
Moisturizing
Creamy texture
Long lasting
Velvety/Satin finish
Wide range of colors
Beautiful packaging
Budget friendly
Not in Favor
Scent can be a bother for some
My Rating

4.5/5
Milani Color Statement Lipstick
is priced 5.99$