Today i am going to review one more product from
BH Cosmetics
haul which i did few weeks ago from their sale. I did not post my haul post but for reference it was an amazing experience shopping through their website. The package reached me in 20 days and the customer service was great. I am eyeing some of their new products and as soon as they are going to release them i will definitely get my hands on them. For today i am going to share my thoughts on one of their lovely
blush
range which i couldn't resist to buy and that is their duo blush in Daisy.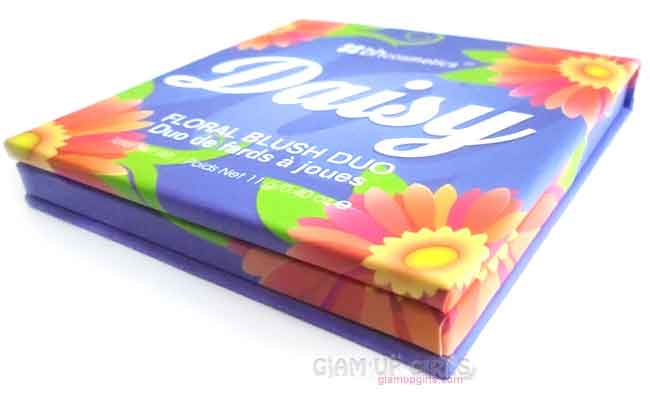 BH Cosmetics Floral Blush Duo in Daisy
My Thoughts
This duo blush comes in eye catching purple cardboard packaging with magnetic closure. Inside you will find two blushes and one handy mirror. They have total 5 shades to choose from which are named as flowers. I saw a lot of online swatches to find one perfect duo for me and then decided to go after Daisy as i liked the blush and shade of highlighter in it. Other options were either too light or too dark for my linking. The texture of both shades is very soft and buttery but it tends to fall a little bit.
The shade of blusher is a medium pink with color under tones. It provides complete matte finish. It is a perfect spring summer shade and i think it is going to be my favorite this season. The texture as i said is very soft and easy to blend. The pigmentation is perfect for my taste. It gives sheer coverage in one swipe and is build able to intense coverage. In my opinion the blushes should be like that so there is less chance to look like a clown by mistake.
The warm tone champagne highlighter is perfect to get every day glow. The shimmer is very fine and doesn't look glittery at all. The texture of this highlighter is very soft as well and blends effortlessly. Upon blending it gives a very natural glow which you can wear every day. The pigmentation is good and build able from sheer to intense.
Overall i loved this duo, both shades are perfect for our Asian tones. They are soft textured, well pigmented and easy to blend.
In Favor
Lovely packaging
Soft texture
Beautiful shades
Good pigmentation
Budget friendly
Not in Favor
Bit fallout but not too bad
My Rating

4.5/5
BH Cosmetics Floral Blush Duo is price $10