Color full pencils are getting so popular again in makeup trends. Be it colored eye liners or lip pencils they look amazing and give you a trendy look. In the hunt of some colored pencils which must be creamy, pigmented and yet budget friendly i stumbled upon on Christine pencils. Christine brand is an underrated local gem which provide wide range of products and are widely used across the country. I picked few of these pencils which comes in many shades and today i am going to share my thoughts on them with you.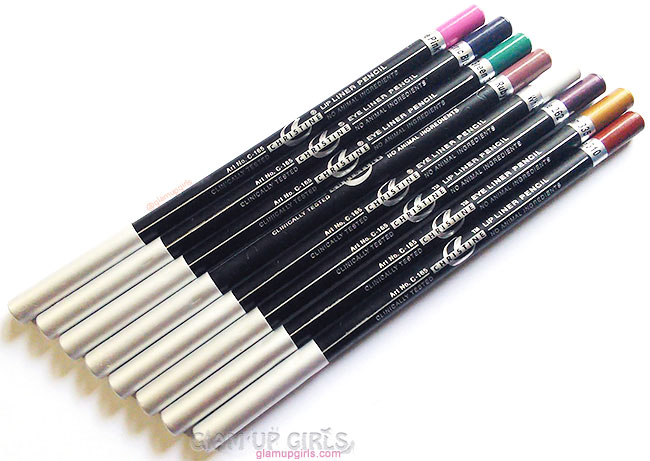 Christine Lip liner and Eye liner Pencils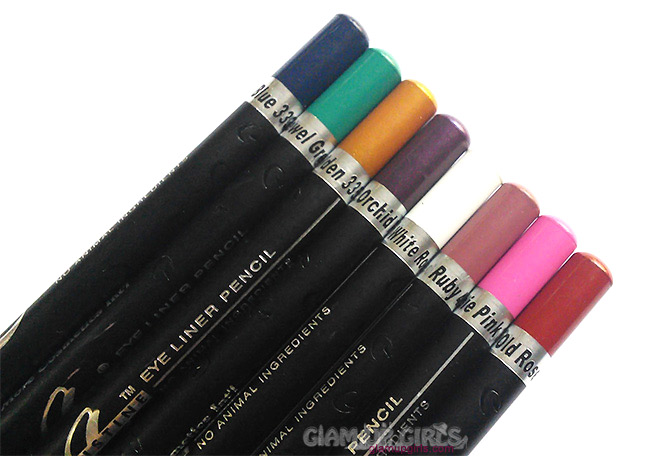 Christine Lip liner and Eye liner Pencils - Review and Swatches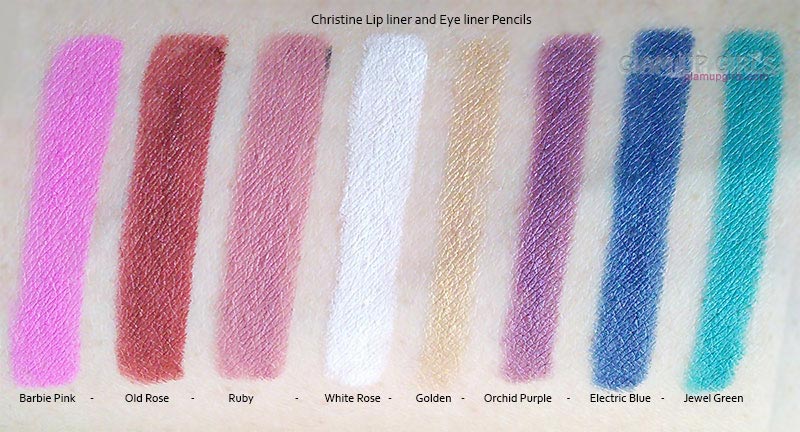 My thoughts
These all pencils are made of sharp able wood, coated with black paint and silver cap. Each pencil bottom is colored with their respective shades and a name is written on silver band beneath it. I loved how they named each pencil to differentiate them. The texture of pencil is creamy but not too creamy to melt is their cap like i have experienced with some high end brands. These pencils have very noticeable but very nice smell.
All of them are highly pigmented and you get good color payoff with just few swipes. They are very soft and creamy which applies smoothly and blends effortlessly. Now that i have mentioned that they are creamy and blend able so they are not smudge proof. I have got 3 Lip Liner and 5 Eye Liners Pencils. Although the texture feels the same for all pencils but lasting power depends on the shade. The dark shade lasts more then light shades. The lip liners can be used for defining the lips or even can be used to fill them. They last almost 2 hours with out eating or drinking and dark leaves the light stain behind.
The staying power of eye liners is less then lip liners. They are quite pigmented but as eye liner their staying power is poor however they work better as an eye shadow or at lower lash line. I have also used them at water line and it works greatly there but will not be long lasting and after 1 and half hour they will gone but the good thing, it is non irritating and doesn't makes my eyes red like i have experienced with some other eye pencils.
Overall besides their less staying power i really love these pencils for their very good pigmentation, creamy texture and for the price they are gem.
In Favor
Creamy texture
Smooth application and easily blend able
Doesn't feel dry or flaky
Very good pigmentation
Non irritating
Extremely budget friendly
Not in Favor
Not too long lasting
Not smudge or budge proof
My Rating

3.5/5
Christine lip and eye pencils are priced
PKR45
each and are available at all leading cosmetic stores.