I have dry lips for most of the year and with chapped dry lips it is hard to get nice finish from any lip product. So i always look for nice lip balms and lip scrubs or exfoliator. Off course you can make your own DIY lip scrub but i find it little messy when i am in hurry and are not in mood of much hard work. elf lip exfoliator however looks easy to use as it is in stick form and there is less mess expected. I recently got my hands on it and using it quite often, lets see how it worked for me.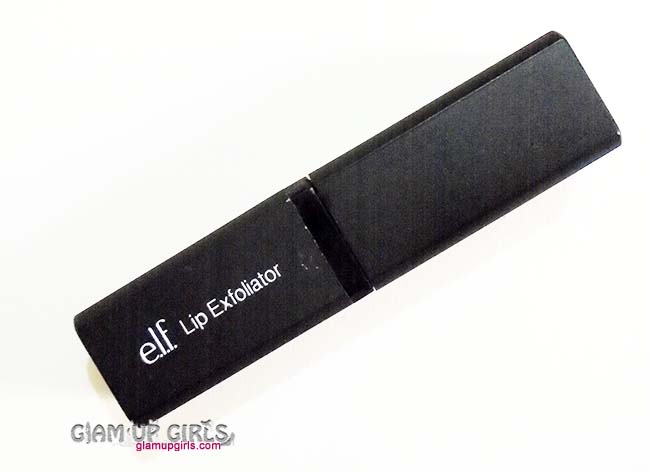 E.L.F Studio Lip Exfoliator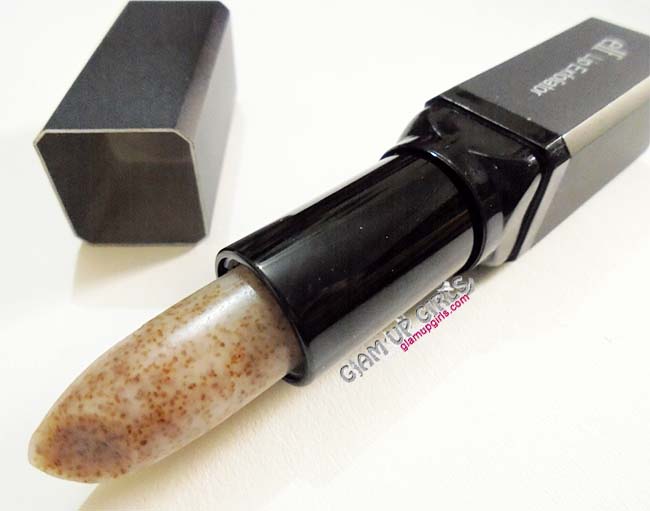 My Thoughts
The packaging of this product is black and sturdy which is amazing for budget friendly products. The exfoliator is in stick form which i love most about it as i it is not messy. It is supposed to have sugar with shea butter to exfoliate however it is more refined beads which you might find harsh if used carelessly. It has strong sweet smell and taste very good as well. As this product have natural ingredients so you can lick if you want.
At first you will feel that it has more soft and smooth texture but once you applied it on your lips the beads will show on surface and soft texture will be gone for good. As i said before the beads seems harsh so do not apply it on dry lips directly instead use it as it is directed. Damp your lips and exfoliate gently. Few beads will remain on you lips so you can rub your lips to remove the dead skin and then wipe out with moisten cotton pad. It does not make your lips hydrated so you need to apply lip balm after wards, however it did exfoilate the dead skin extremely well and you get soft and smooth lips. Considering how easy it to use i prefer using it before applying any lipstick to get even application.
Overall e.l.f lip exfoliator is great product for its price which exfoliate dry lips and make them soft and smooth without any mess.
In favor
Exfoliates without any mess
Easy to use
Nice smell and taste
Budget friendly
Travel friendly
Not in Favor
It is not moisturizing
Beads are little harsh
You like to make your own scrub
My Rating

4.5/5
E.L.F Studio Lip Exfoliator is priced
$3.99