I did a haul from
Etude House
some time ago when they offered 50% off on their some products with free shipping. Moistfull Collagen being their most raved beauty products, i got two products from this range including Emulsion and cream. If you are familiar with Korean products, you will know that these both are favorite of many around the world. I have been using them for more then a month and today i am going to share my thoughts about how good they are.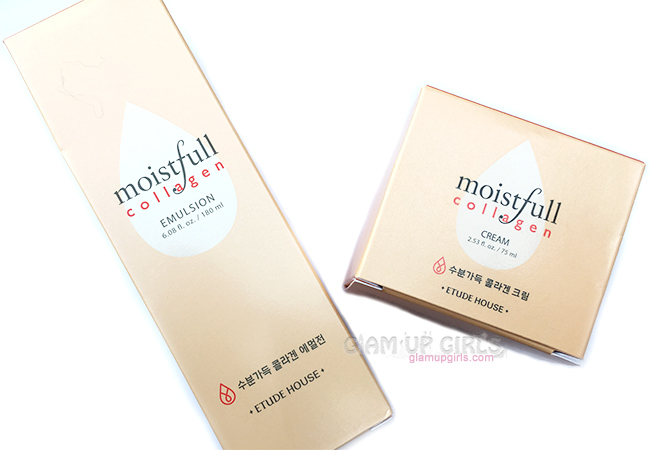 Product description of Emulsion
This emulsion is light weight but provide intense moisture to skin leaving it soft and supple.
Product description of cream
This cream keeps your skin hydrated and leave it soft and smooth.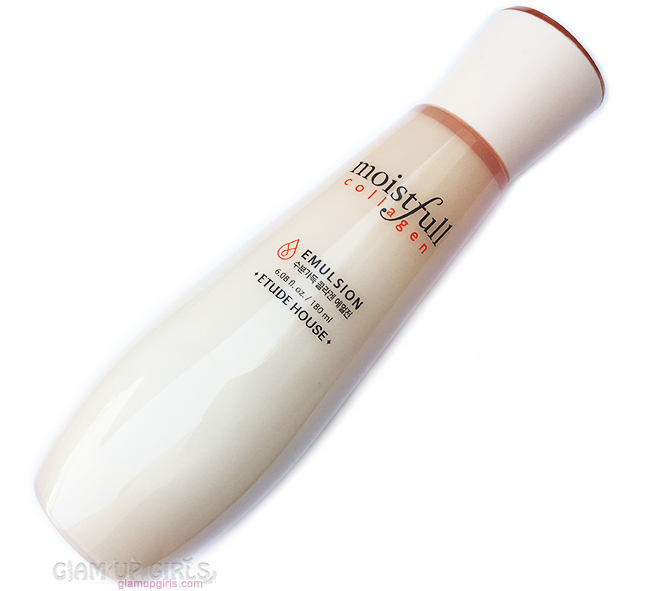 Etude House Moistfull Collagen Emulsion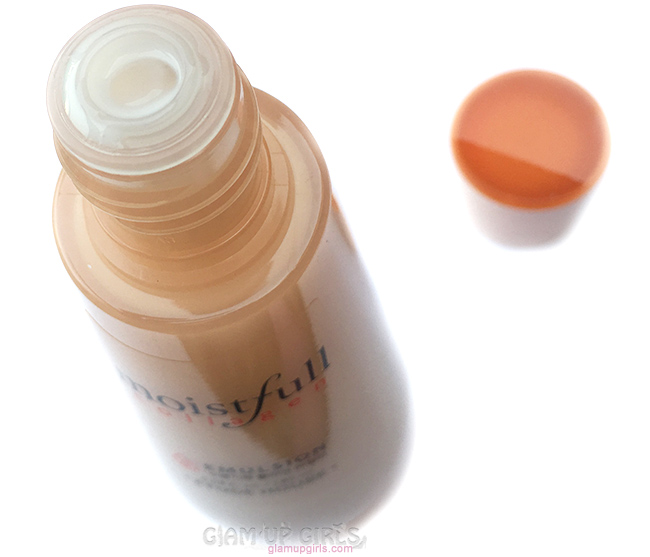 Etude House Moistfull Collagen Emulsion
Etude House Moistfull Collagen Cream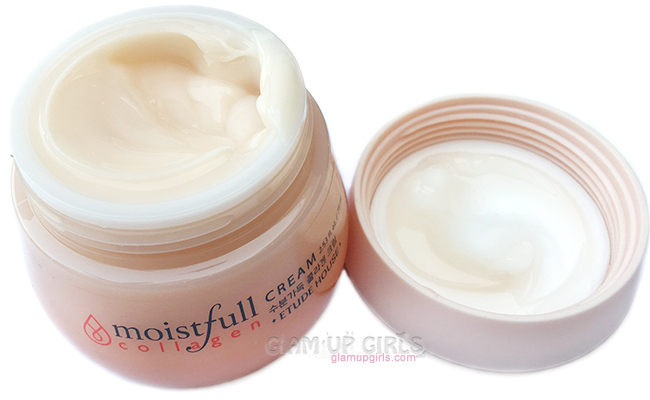 My Thoughts
Etude House is quite famous for their unique packaging and i must say that i loved the packaging of these products. Both sturdy plastic jar and glass bottle give the feel of luxurious products which have yellow-orange color. The screw caps and layered packaging protects products from spilling. The emulsion have water based lotion type texture which is suitable for dry, normal and combination skin. The cream is gel based light cream which is perfect for summers and it is also suitable for normal, dry and combination skin. Both products have noticeable smell which is pleasant and refreshing
The 10 step Korean cleansing method includes use of emulsion and this one is the most famous around the world. Since i have started using it, i can asure you that it deserve all the raving. It has white colored light lotion like texture which takes some time to absorb in the skin. I have come to know that Korean products do need little time to absorb into the skin before proceeding to further products. However after absorption it doesn't leave any greasy or oily feeling but the smooth and soft skin behind. It is suitable to all skin in my opinion but very oily skin might not be comfortable with it in very hot season. The amazing feeling after its application is worth its price and i did notice that my skin feel more better and healthy. I highly recommend it to every one. After cleansing apply little amount on face and absorb with fingers doing out ward massage lightly. After massage leave it for while to completely absorb in skin. Very little product is needed to use and this bottle will last quite long.
The cream have gel like formula and have pale orange color. It is the hot seller from this range and for all good reasons. The light texture is perfect to get soft and smooth skin. Where i having dry skin love it, my sister with combination skin always struggle to like any product in summers and finally this one got her heart. She used to like
Olay essentials double action gel
which moisturizes but doesn't feel oily and according to her this cream is more better then Olay one. It also takes little time to absorb in skin but after absorption it leaves skin smooth and soft without any greasy feeling.
Overall both products are amazing, they leave skin hydrated, soft, supple and smooth instantly. After using for few days you will notice that your skin look healthy, plump and vibrant. Both are suitable for normal, dry and combination skin while emulsion is bit more moisturizing then cream. As experts suggest that you should never stop using moisturizer but hot and humid season force your hand against any moisturizer. In this case these products are your savior, perfect for daily use and resulted healthy skin. In case of very dry skin or winter season deep cream from this range will be more suitable.
My Rating

5/5
Etude House Moistfull Collagen Emulsion is priced $15.60 and Cream i s priced $20.40.