Too Faced Born This Way The Natural Nudes Eyeshadow Palette - Review and swatches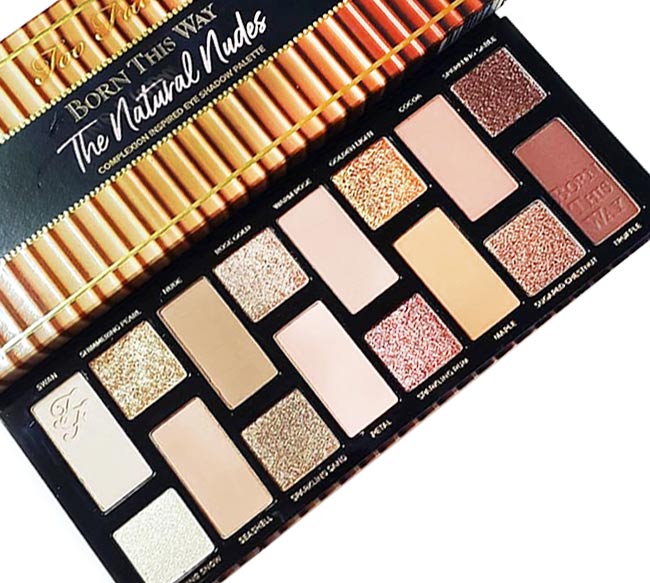 I know this is one more nude palette but i couldn't resist the idea behind it and how it is curated. It is a complexion inspired palette and you can pick any two combination, matte and shimmery according to your skin tone and create sultry eye look. However you can pick as many shades as you want. This subtle idea is far from Huda Beauty matte and metal liquid eyeshadows. Lets dig this palette little dipper to find out, how it turned out.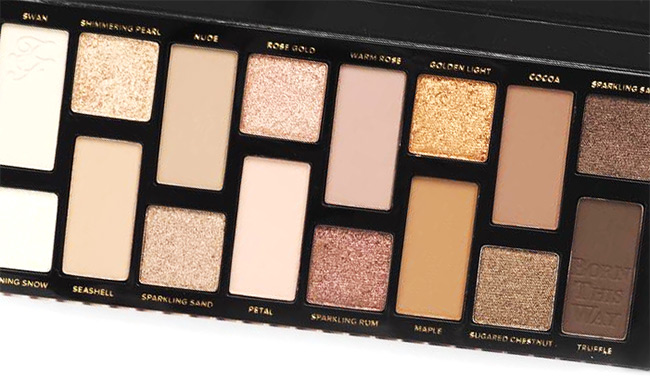 Product description

Inspired by the beautiful collection of Born This Way Foundation shades, these 16 highly-pigmented, modern nudes range from flattering mattes that were created to enhance your unique and beautiful undertones to sultry metallic, shimmer, and sparkle shades for a sexy radiance so natural, they'll think you were Born This Way.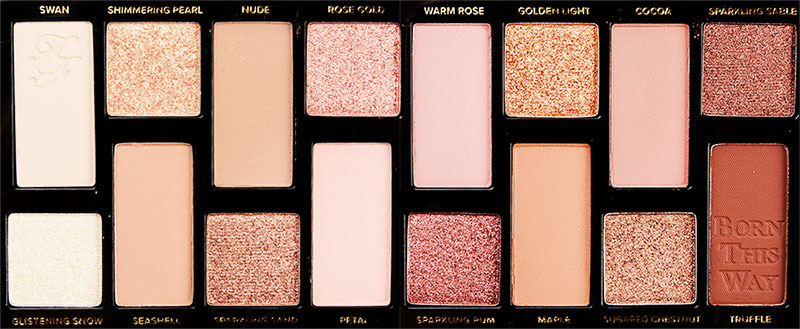 Too Faced Born This Way The Natural Nudes Eyeshadow Palette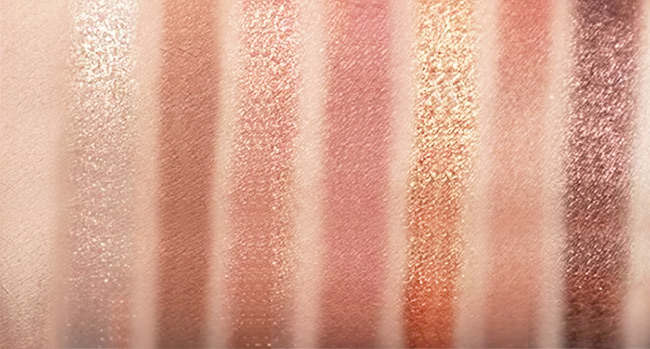 Swatches of Too Faced Born This Way The Natural Nudes Eyeshadow Palette Top Row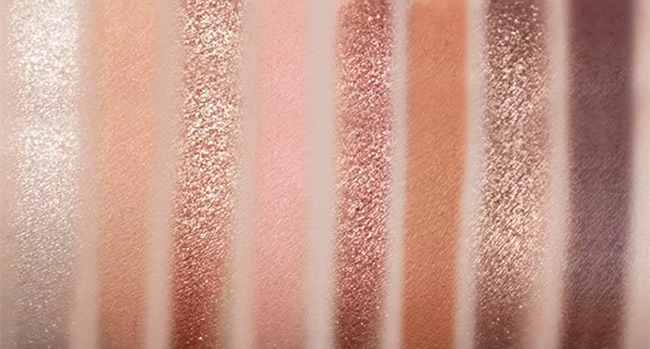 Swatches of Too Faced Born This Way The Natural Nudes Eyeshadow Palette Top Row

My Thoughts
The packaging is simple and very convenient made of cardboard and have large size mirror in it. There are 16 shades in this palette with 8 mattes and 8 shimmery or little glittery ones. You can easily identify that each column have one matte and one shimmery shade to compliment same undertone or rather to use with each other. The mattes have are larger then the shimmery ones.


The formula of overall shadow is pretty good with mattes having great quality. They are silky, highly pigmented and blends without being chalky. There is also not much fall out like usually we face with buttery mattes. The colors blend flawlessly with each other and make perfect pairs without losing any coverage. The shimmery shades are also buttery smooth with highly pigmented formula. The brand claims to have created these shades with coconut water, alpin rose and hyaluronic acid which helps in blending, supporting skin moisture level and comforting it.

Lets talk about each shade separately. starting from top row to right and then bottom row to right.

Swan is a light beige matte shade perfect to use as base.
Shimmering Pearl is light gold shimmery shade with slight peach sparkle.
Nude is warm tone medium brown matte shade.
Rose Gold is shimmery rosy pink shimmery shade with gold sparkle.
Warm Rose is warm tones rosy pink shade with matte finish.
Golden Light is warm toned bright gold metallic shade.
Cocoa is warm tone medium brown matte shade.
Sparkling Sable is warm metallic bronze shade.

Glistening Snow is a shimmery white gold shade.
Seashell is a warm tone light peach matte shade.
Sparkling Sand is warm tone medium metallic bronze shade.
Petal is warm toned light pink matte shade.
Sparkling Rum is a dark rosy brown metallic shade.
Maple is a medium dark mustard color in matte finish.
Sugared Chestnut is a dark brown metallic shade.
Truffle is warm tone dark brown matte shade.

This palette is almost similar to Tati Beauty Textured Neutrals which though offer four different finishes in same shade range and this one offers two finishes. I really liked this palette. It is easy to carry with more simple choices making it perfect everyday palette. On top of that the quality is out standing and i loved the formula.

Too Faced Born This Way The Natural Nudes Eyeshadow Palette is priced $45
comments powered by

Disqus