I have used St.Ives different scrubs and cleansers and to be honest they never disappointed me but i have never used any lotion from their range. Last time when i needed to purchase a body lotion i picked St.Ives daily hydrating body lotion with vitamin E to get rid of dry skin caused because of winter. I have used it most of the winter season so here i am reviewing this lotion today for you girls.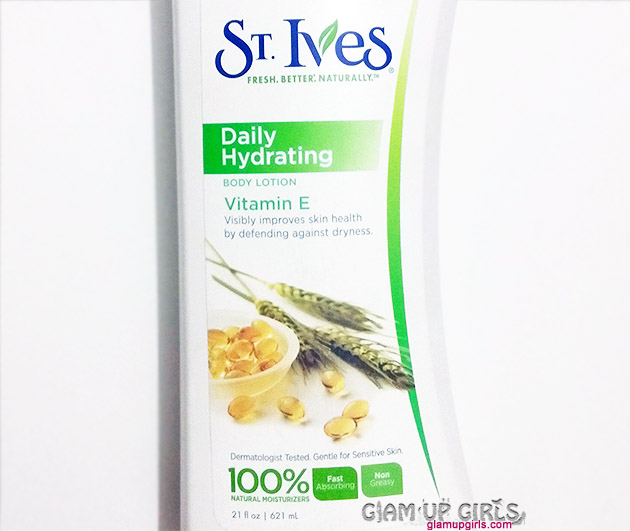 Product description
Defined to provide nutrient rich hydration to skin while protecting against future dry skin.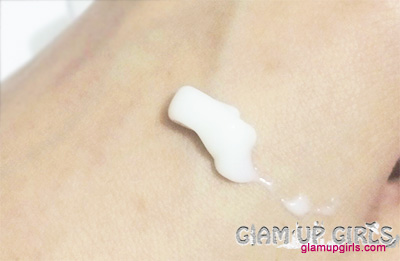 My Thoughts
I have picked this lotion in large with pump dispenser but if you need small size i think there will be available tube or container size. I have choosed this one because i thought it would be enough to use for whole season. If you use it on whole body regularly, it contains enough lotion to last very long. The color of this lotion is white and have thick creamy texture but light weight which spreads easily.
Even though this lotion is hydrating but still it is non greasy. It absorbs into the skin and moisturize well without leaving any oily residue. I found this fact really good as nobody wants their skin oily and greasy but want soft and smooth instead. Apart from this fact this lotion also smells great which is little strong but is very refreshing and nice.
The other good thing is that it keeps the skin moisturized for very long. In very dry weather we notice that when you apply moisturizer after few hours skin becomes dry and flaky but this one really surprised me by keeping skin hydrated for long time. It claims to improve skin health which is true if your skin have become dull and hard because of dryness.
Overall this lotion is lovable for providing long lasting hydration without being oily or greasy. It have lovely and refreshing smell.
In Favor
Provides long lasting hydration
Moisturize without being greasy
Improves skin health
Nice refreshing smell
Reasonable amount in less price
Not in Favor
My Rating

5/5
St. Ives Daily Hydrating Body Lotion Vitamin E
is priced
PKR499