Huda Beauty Brown Obsessions Eyeshadow Palette in Toffee - Review and Swatches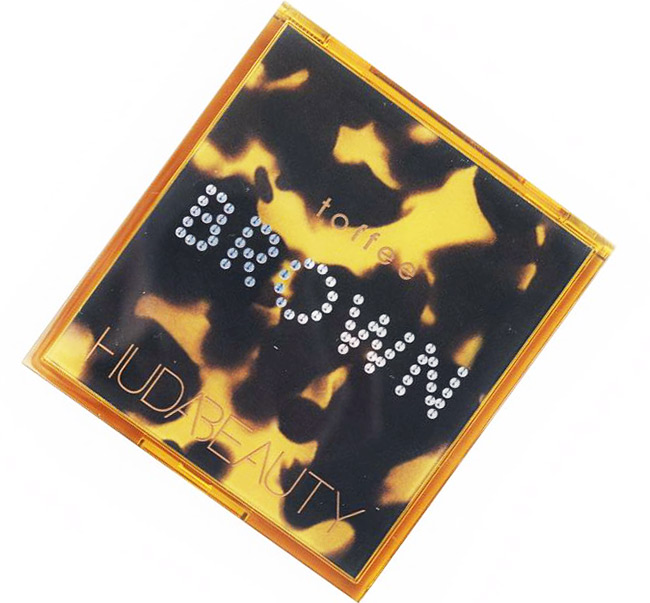 Huda beauty obsessions palettes have addition with three new brown ones and they are really pretty packaged with tortoiseshell design, making you lust over them as usual. The three shades called toffee, caramel and chocolate have different shades and combination of browns with golds, bronze and coppers to compliment each other. Depending on your choice of tones, you can pick one for you or all three. I am sharing my thoughts one of them today called Toffee.

Product description

Toffee palette is defined as a silky smooth blend of caramel, buttercream and golden toffee mattes paired with shimmering honey and sugared almond metallics finishes.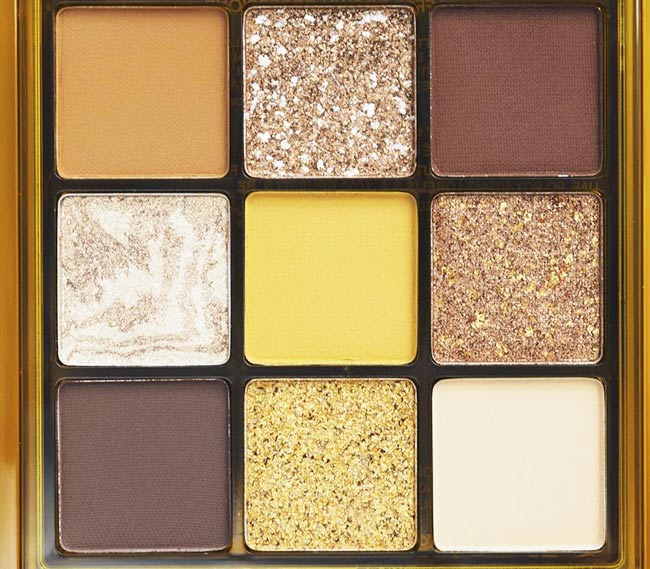 Huda Beauty Brown Obsessions Eyeshadow Palette in Toffee

My Thoughts

The packaging as i said earlier is beautiful and is inspired by tortoiseshell design on top with yellow and black color theme. It contains 9 shades from matte and shimmery finish and have handy mirror inside. This brown palette have more of yellow tone in shades which compliments the name. The formula of all shades is very very good which is expected from this brand. They blend smoothly and have creamy texture. The mattes are highly pigmented with very little fallout and blends like charm. Non of the shade is powdery or hard to work with. The shimmery shades are amazing as well with soft texture and easily blend able.


The first shade in first row is defined as burnt toffee matte and it is medium dark yellow brown shade with matte finish.
Second is golden sugar metallic which is a light bronze metallic shade.
Third is called pecan matte and it is a warm tone dark brown shade.
Fourth shade golden nougat swirl is a beautiful light gold shade with metallic finish.
Fifth is butterscotch matte which is a medium mustard shade with matte finish.
Sixth shade candied peanut metallic is a medium dark bronze shade.
seventh shade walnut matte is dark cool tone brown shade with matte finish.
Eighth one called honeycomb metallic which is medium yellow gold metallic shade.
Ninth shade is white chocolate matte which is light beige matte shade.

This palette is perfect for ones who like to yellow tones shades whether they are brown, gold or bronze. It is a versatile palette and will suit all skin tones, specially Asian skin tones. The shade selection is perfect to use for everyday makeup or some glamorous eye looks. I also like the cool tone brown shade which can be used for contouring as well and the fourth swirly gold can be used for highlighter.

Huda Beauty Brown Obsessions Eyeshadow Palette priced $29
comments powered by

Disqus