Wet n Wild Mega Slicks Lip Balm Stain in See If I Carrot - Review and Swatches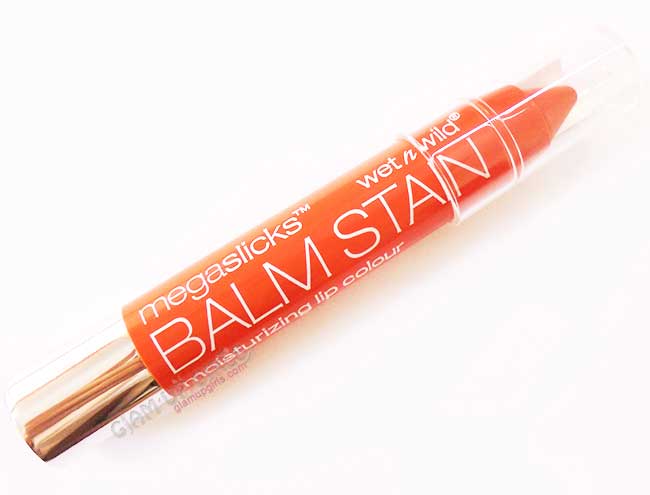 Lip balm stains are some thing really amazing for dry lips. I had really good experience with them before. They moisturize and leave an amazing long lasting stain on lips. Our first experience of this type of product was with Jordana Twist and Shine Moisturizing Balm Stain which was really good and i wanted to try some more brands to see how they will turn out. Today i am going to review Wet n Wild Mega Slicks Lip Balm Stain in shade See If I Carrot which is one of my most favorite shade.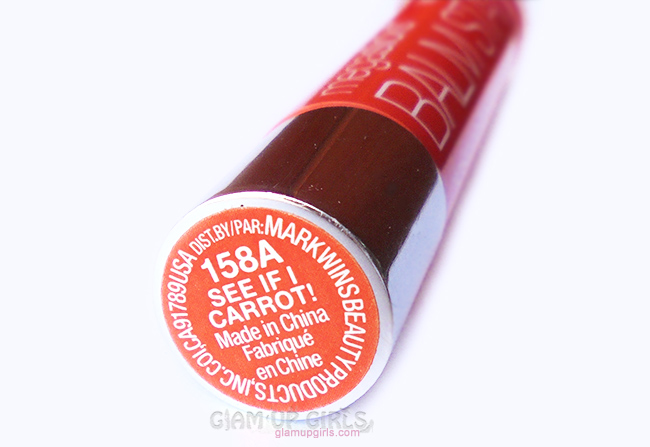 Product description

Now you can amp up your lips with one stick for a kissable pout in no time. To keep you pucker-perfect, these all NEW lip balm stains glide on smoothly while conditioning the lips. Enriched with Acai Palm Oil, this amazing formula forms a protective shield on the lips to prevent feathering. Complete with six great shades and continuous moisture, the formula leaves the lips with a unique minty, cooling sensation.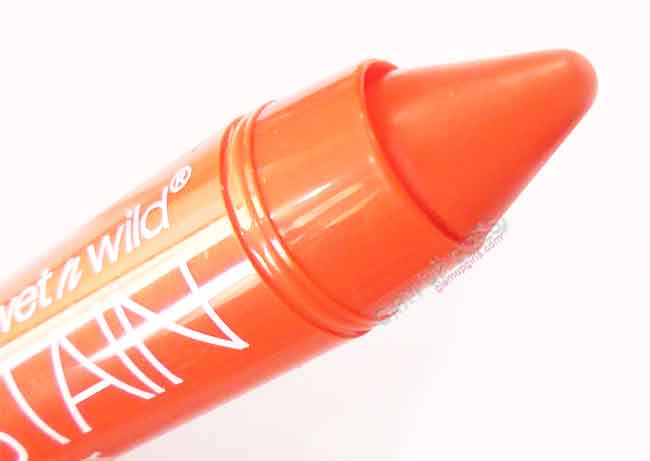 Wet n Wild Mega Slicks Lip Balm Stain in See If I Carrot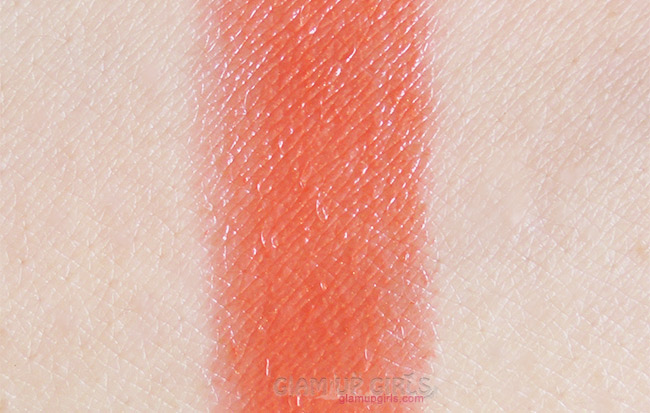 Wet n Wild Mega Slicks Lip Balm Stain in See If I Carrot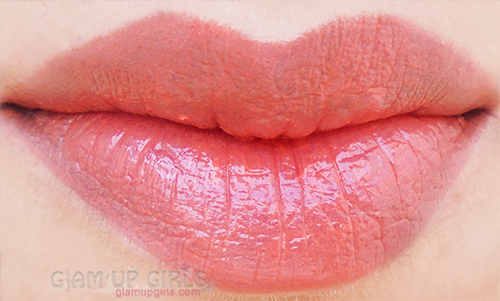 My Thoughts
This balm stain comes in

retractable

plastic tube with transparent plastic cap. The tube represent the shade of product inside it and twist the stick up from the bottom in silver color. The creamy soft texture of this stick have glossy finish. The formula is not very creamy to melt in this hot summers but applies very smoothly without tugging. How ever if you have lines in your lips like mine it can stick into it so it is better to exfoliate your lips to smooth out the lines.

The shade called See if i carrot in a lovely bright orange shade perfect for summers. It provides sheer coverage in one swipe but is buildable to be more intense. The shade is light orange at first but as it fades it leaves more deep orange stain which is really beautiful and in my opinion is perfect for all skin types. Considering its sheer coverage, pigmented lips might not look flattering in first coverage but you can make it work for you.

How to apply Balm stain to get most out of it?
I would suggest to apply one coat of balm stain initially and wait for few minutes to let it leave the dark stain, you can do your other makeup mean while. Now blot the lips with tissue and apply this balm stain again and you will see more even finish with more pigmentation.

As it is balm stain so it have to be moisturizing which it is. It moisturize the dry lips which lasts for almost 2 hours leaving the dark stain behind. It does not dry out the lips after it fades but if you have very dry lips you might need to apply it again after 2 hours. The stain however is more long lasting and stays for 5 to 6 hours. After application you will instantly feel the cooling sensation which is not burning but is tingling and fades after minute or two.

Overall this lips stain is really good which moisturize and leaves the long lasting stain.

In Favor

Moisturizing
Lovely orange shade
Leaves long lasting stain
Retractable
Not in Favor
You don't like cooling sensation
Moisturizing is not long lasting
My Rating

4/5


Wet n Wild Mega Slicks Lip Balm Stain in See If I Carrot is priced $3.50
comments powered by

Disqus