Essence have wide range of longlasting lipsticks and they keep adding shades in this collection every year. This year they have introduced some neutral and brown shades in this collection. I have got my hands on two of them to try which includes shade Oh So Matte and Barely There. Lets see how they turned out for me.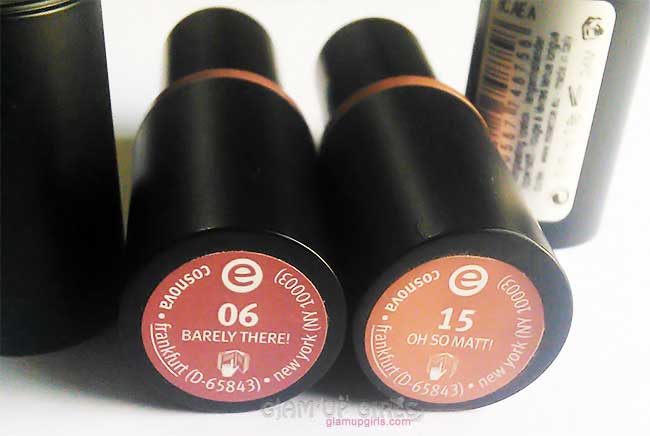 Essence longlasting lipstick in shade Oh So Matte and Barely There

Essence longlasting lipstick in shade Barely There and Oh So Matte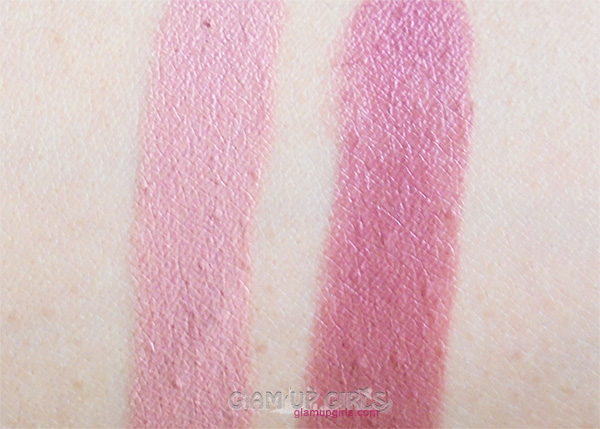 Essence longlasting lipstick in shade Oh So Matte and Barely There

My Thoughts
The packaging off these lipsticks is simple and sturdy made of black matte plastic. To identify the shade they have same shade rings embedded in the center of packaging and stickers with name of shade is attached at the bottom. Both shades have noticeable smell which is not strong or over powering. The texture and application for both lipstick is different. Lets find out their performance separately.
The first shade Barely There is a rosy brown shade with slight red undertones. It is one of the most beautiful neutral shade i have tried and this is the shade you must get if you want Kylie Jenner lips :) The texture of this lipstick is creamy and applies smoothly. It provides satin finish and is quite long lasting. It doesn't dry out lips much and doesn't emphasize the lip lines but once it started to wear off you might feel little dryness if you have very dry lips. It is quite long lasting and stays more then 3 hours on lips. It fades equally and doesn't feather, it also leaves the stain behind which is not bad as well.
The second shade Oh So Matt is very light peach shade. It is not creamy and while application it doesn't apply as evenly as Barely There. The shade is not quite as you expect from the bottom sticker but is more pale and make you look washed off. It does emphasize the lip lines and if you have dry lips do not go near this lipstick. The lasting power is also too bad, it doesn't stay on lips more then hour and will be completely gone by then.
I am quite surprised with the performance of both lipsticks. One is amazing and other is total opposite. As much as i love and recommend Barely There, i am disappointed at Oh So Matt. The application, wear time and shade is quite opposite.
In Favor
Barely There is beautiful neutral shade
Barely There's application is smooth and even
Provide semi matte finish
Barely There lasts for more then 3 hours
Budget friendly
Not in Favor
Oh So Matte is not flattering shade
Oh So Matte's application is uneven and enhance dry lines
Oh So Matte doesn't last more then one hour
Both shades are not true matte
My Rating for Barely There

4.5/5
My Rating for Oh So Matte

2.5/5
Essence longlasting lipstick is priced
PKR480
each.