Kryolan Aqua color is one product which is known to almost every girl around us. It is in makeup trends for quite long time and is still most favorite product when it comes to pocket friendly and easily available eye liner. This is the first eyeliner i used other then water proof liners and still own it and use it often. There are pros and cons of this cake which today i am going to share with you plus i have Kryolan Professional Round Brush 0 which i own almost for more then 3 years and when ever i need an eyeliner brush i reach for it, you know why lets explore it in detail.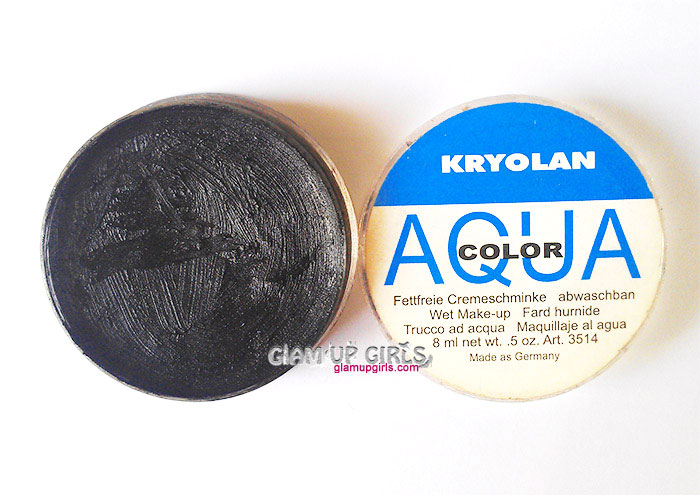 Kryolan Aqua Color Cake Eyeliner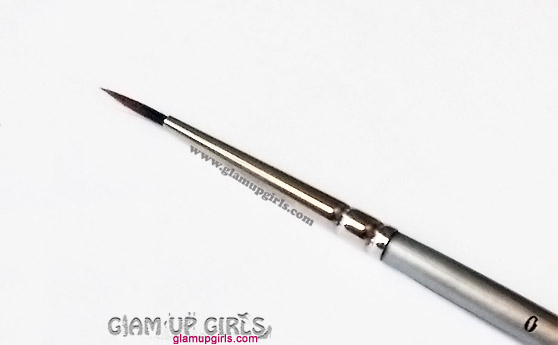 Professional Round Brush 0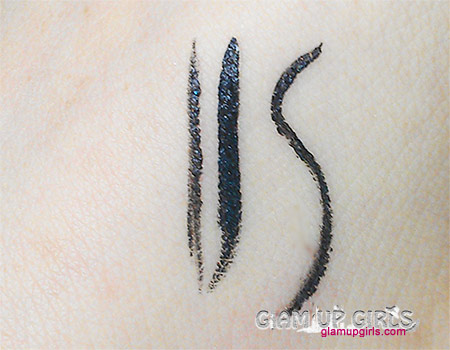 My Thoughts
The packaging of Aqua color is made of transparent plastic with sticker attached on the cap and bottom which have some details about product. The packaging doesn't look much fancy but i am surprised to see that the cap closes very tightly and is not easily breakable even though it is prone to scratches. The product is in dry cake form so you have to use wet brush to apply it. The color of this product is jet black with almost no scent to it.
To apply it as eye liner slightly wet your eye liner brush and apply as you desire. The good thing it doesn't dry on brush so easily so you have enough time to get your favorite look with out putting in product again and again. However it does dry on eyelids soon which makes it less messy. The pigmentation of it is really great and gives jet black color in single swipe.
It will dry into matte finish and will not crumble upon drying but instead stay put unless you touch it. Yes it is not smudge proof. If you rub it, it tends to smudge easily. Company recommends to use setting spray on it for extreme conditions. So if you have oily eyelids do try it with setting spray. I have not used it with any setting spray but still i am satisfied with it because it is long lasting for me unless you rub your eyes, off course if you are wearing makeup you should avoid touching your face, isn't it.
Coming towards the brush, i can not explain how much i love this brush. It is with me for last 3 years and the condition is amazing, it did not shed the bristles however the color on handle is little gone because of too much use. The bristles are strongly attached and do not turn on application but stay put while using it. It gives precise line and handling it was never been issue. The handle is made of wood and have silver paint on it.
Overall this combo is my ultimate favorite, besides some cons i still reach for it when i am in hurry or experimenting a makeup looks. In such budget it is must have for every one.
In Favor
Jet black color
Dry yet doesn't crumble
Long lasting if not touched
Budget friendly
Travel friendly
For Brush
Doesn't shed
Gives precise line
Long Handle
Long lasting
Not in Favor
Not smudge proof
You do not like to wet your brushes
For brush
My Rating for Aqua color

4/5
May Rating for brush

5/5
Kryolan Aqua Color is priced
PKR300
to
PKR500
and Kryolan Professional Round Brush 0 is priced
PKR260
. Prices varies from where you buy them but try to buy form their counters to avoid fakes.