Starting from the packaging Oriflame Beauty Perfecting Face Primer is made of white color soft plastic which is little bit transparent so you can see the amount of product in tube and have black cap. The tube is light weight and product can be squeezed and amount of product can be controlled easily.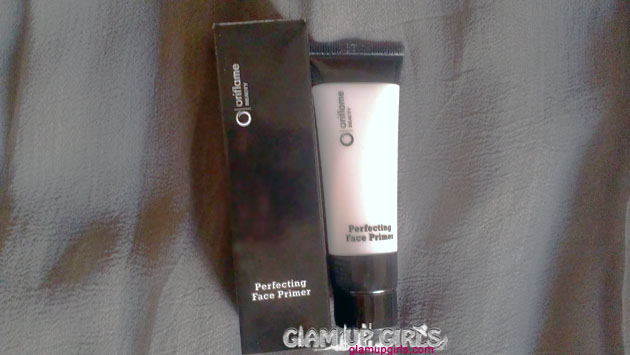 Oriflame Beauty Perfecting Face Primer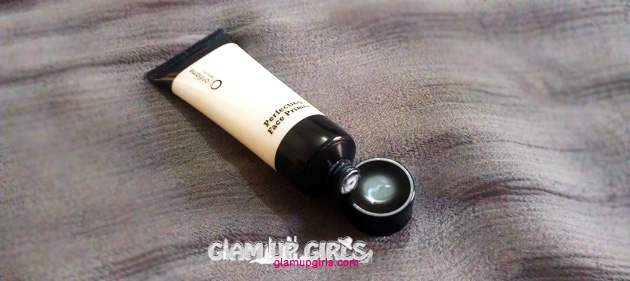 Oriflame Beauty Perfecting Face Primer

Oriflame Beauty Perfecting Face Primer Swatched and Blended
My Thoughts
The color of primer is white and have creamy texture which is not too thick not thin. As it is silicon based so it blends smoothly and will not leave white cast. I have tried using pan stick foundation on this primer and it blends tremendously on this primer as compare to without primer and i know most of you will agree that it is very hard to blend pan stick foundation. It feels moisturizing and has dewy finish which gives a skin healthy and radiant look so may be it is not suitable for oily skin but too dry skin will still need some moisturizing. As it gives dewy finish so it is not mattifying as it claims. It will not make your makeup last too long then usual but will add bit of a time.
Overall i will recommend this primer for normal and dry skin, as for combination skin may be you can apply it on dry parts of the face. As i have dry skin so i don't feel any problem with this primer. This will be great pick who have not used any primer before as it is affordable and easily available giving beautiful radiant finish to skin.
In Favor
It is Affordable
Can be used as Eye Primer
Smooth application
Provides perfect base for pan stick and creamy foundation
Light weight formula
For normal and dry skin
Gives radiant and dewy finish
Not in Favor
For too oily skin
Will not minimize pores miraculously
Not make your makeup last longer then usual
Being silicon based can not be suitable for sensitive skin

My Rating

3/5
Oriflame Beauty Perfecting Face Primer is Priced
PKR 699