Today i am here with another sheet masks review by Skin18, an online store for Korean beauty products. They sent me a whole
lot of Sheet masks
few weeks ago and i have reviewed
6 Four Season sheet masks
from them before. These masks have become an important part of my and my sisters beauty regime because of their instant results and a lot of benefits. Today's post contain 5 fun animal shape masks by Xilix and SOC about which we were more excited. Lets dig into theses masks in detail.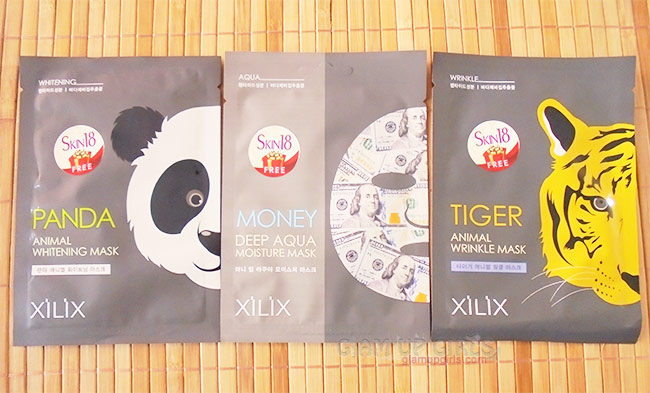 Xilix Panda animal whitening mask sheet, Tiger animal wrinkle mask sheet and Money Deep AQUA Moisture Mask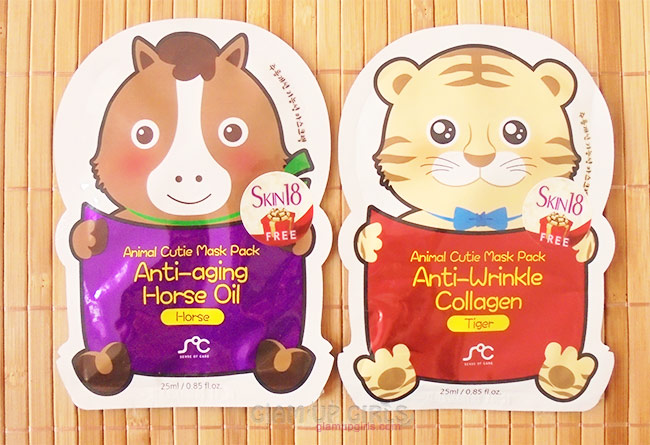 SOC Animal Cutie Mask Pack Anti-aging Horse Oil Horse and Anti-Wrinkle Collagen Tiger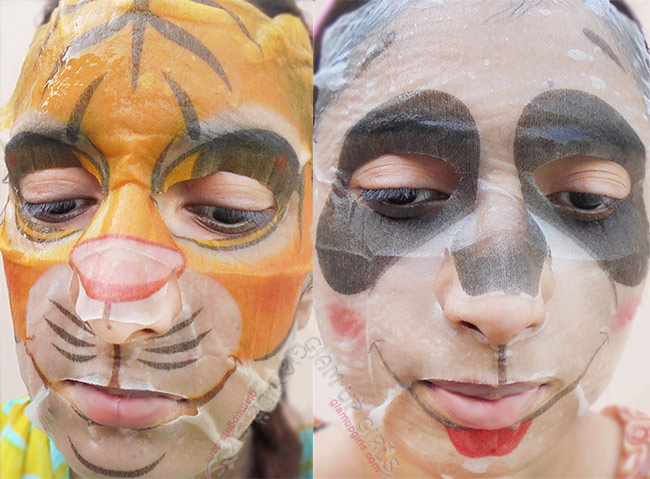 My Thoughts
The Xilix masks come in grey-black foil packaging while SOC masks comes in cute cutting and foil packaging. The fiber masks dripped in serum are folded and secured in this packaging. They have very nice noticeable smell which is not overpowering and feels refreshing. The animal shapes are beautifully printed on these masks which look really cute. The good thing about them that the prints are made with natural ingredients and are non toxic.
We have applied these mask for 15 minutes and comparing to other masks these sheet mask dry on skin after 15 minutes and when we removed them from skin the sheet material was totally dries up but on skin the serum was still present. The material is also bit thick comparing to other i have applied specially the SOC masks have thick and stiff type and it can be hard to stick them on skin from edges while they are drying.
The results were amazing as suspected for both of them. They gave instant glow and hydration which lasted for couple of days. I have applied at night and in morning my skin felt really good, it was smooth, hydrated and looked better. There was no greasy or oily feel but there was no dryness as well. I do not wash face after using these masks and the serum is enough to combat my dry face.
Overall i love these fun masks, they are worth trying. Apart from bit stiff materiel of SOC, these masks are quick home facial for your skin which your going to love.
Xilix and SOC Animal Sheet Masks are available at Skin18.