Liquid and matte lipsticks are very much into rave these days and where every other brand is coming up with their type of products Essence the most budget friendly brand have introduced their range of liquid lipstick. They have introduced six shades including some nude and some bright shades. Today i am going to share my thoughts on the brightest shade of them all called show off so lets find out how it performed for me.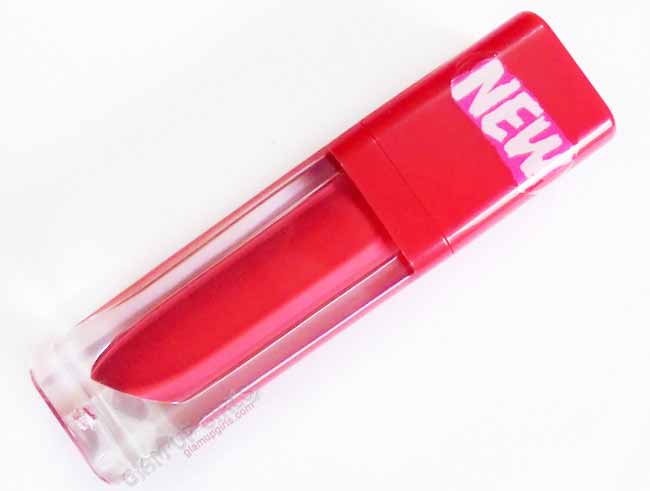 Essence liquid lipstick in Show Off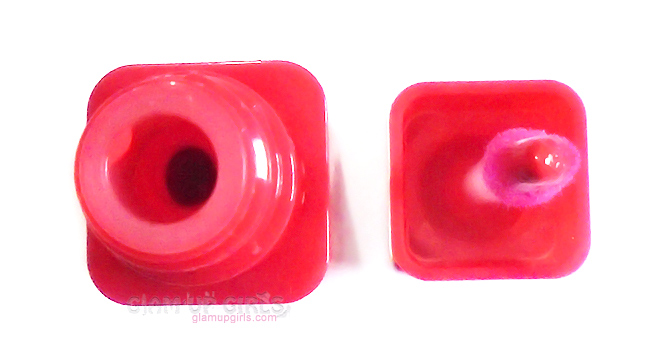 Essence liquid lipstick in Show Off
My Thoughts
This liquid lipstick comes in small plastic transparent rectangular tube with flat doe applicator. The color of cap represents the shade inside. The product is filled inside transparent tube in shape of lipstick which looks lovely. The formula of this product is thick and is intensely pigmented. You just need only one swipe to get exact tube color. I have applied only one coat on lips and hand in above pictures so you can imagine its pigmentation. It has sweet caramel smell which is common nowadays in almost every other lip product.
The shade Show off is a bright coral pink which will flatter our Asian skin. The texture is not very sticky like any gloss and doesn't bleed or move once applied. As i said earlier it is highly pigmented like any lipstick and at the same time provides the glossy shine. The formula is quite comfortable and doesn't feel heavy on lips. The applicator is good enough to provide the precise application and you better apply it with in your lip lines as it does stain a bit if you have made a mistake. The lasting power depends on your habit, as it transfers so if you are careful from touching and rubbing your lips it will stay longer like 2 to 3 hours. It fades evenly and once the shine is gone it leaves the stain behind which last little longer as well. It is bit moisturizing as well and you can skip your lip balm before applying it and it doesn't dry your lips even after it has faded away.
Overall i liked this product, I would say if your are looking for moisturizing lipstick with good pigmentation then this is for you and infact it is better.
In Favor
Intensely pigmented
Gives glossy shine
Nice packaging
Comfortable formula
Non sticky
Doesn't bleed or move once applied
Lasts longer then any lip gloss
Budget friendly
Not in Favor
Shades are limited
Transfer easily
My Rating

4/5
Essence liquid lipsticks are priced
PKR450