e.l.f. Intense Ink Eyeliner Blackest Black Review and Swatches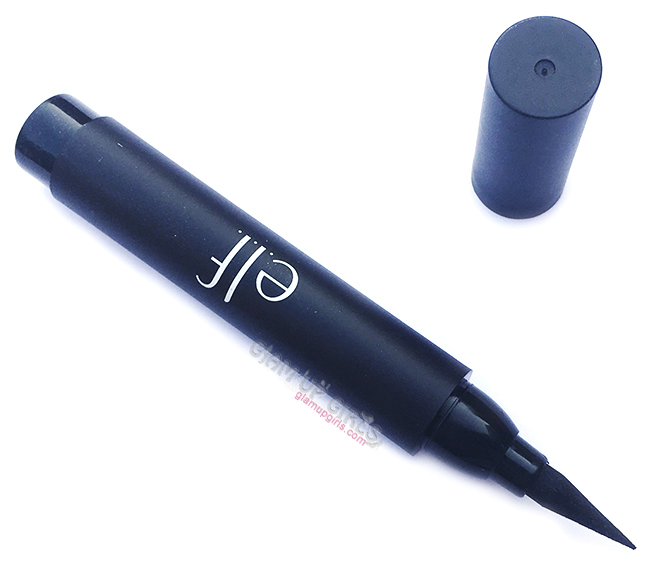 Pen eyeliners are the most easiest and quickest product to apply comparing to gel and cream eyeliners. However a good pen liners is hard to find because their applicator can be tricky to use and they do dry soon. I have tried Bh cosmetics liquid eyeliner and Essence eyeliner pen before and Bh cosmetics one was better then Essence one. Today i am going to share e.l.f. Intense Ink eyeliner in blackest black, so let me tell you how it turned out.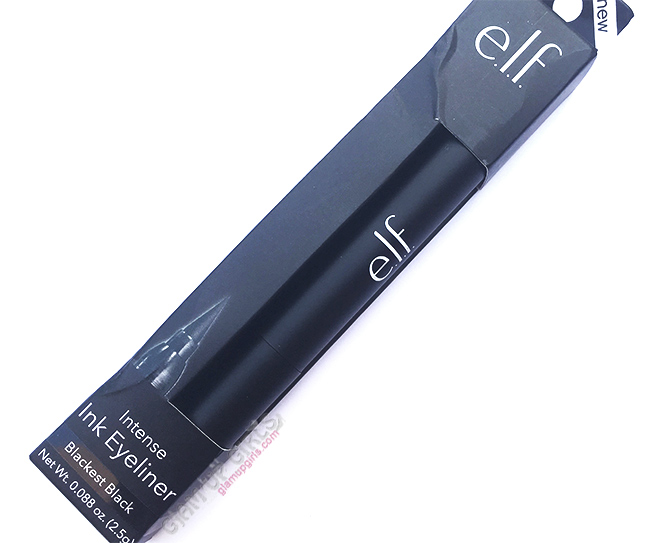 Product description

Brand claims that this liner glides smoothly without smudging and have rich and long lasting color.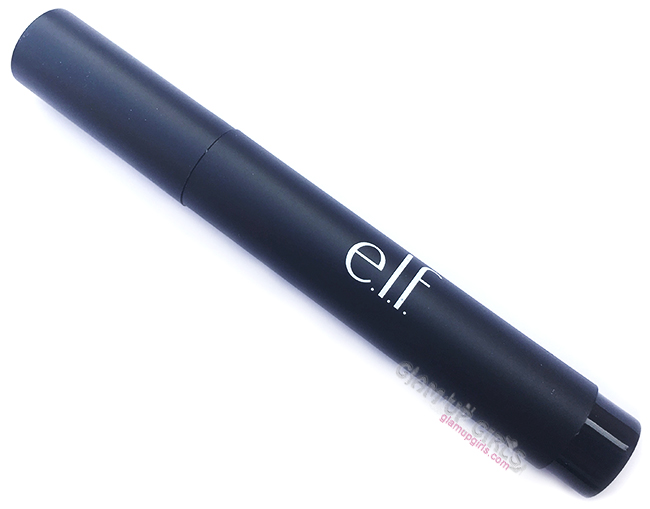 e.l.f. Intense Ink Eyeliner Blackest Black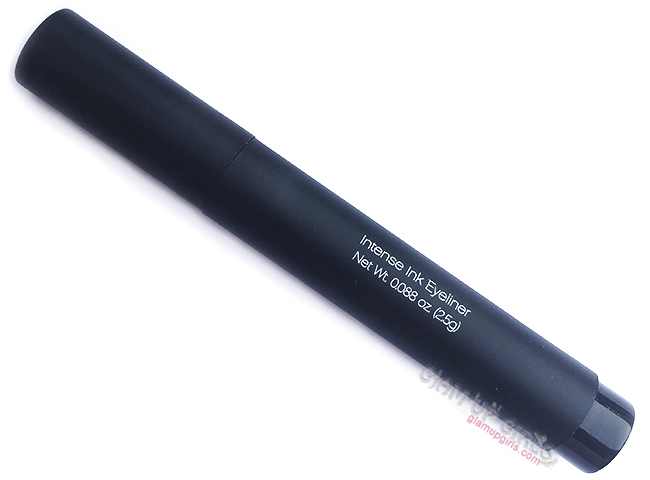 e.l.f. Intense Ink Eyeliner Blackest Black

My Thoughts
This pen have little chubby black packaging with long felt tip applicator. The applicator is not thin but the tip can give you precise line if applied tactfully. The product is defined as blackest black but i found that it is not an intense black color. You need to swipe more then once to get fully dark color. The texture of liner is thin, smooth and applies without tugging. It glides easily across eyelids and gives the matte finish without any shine.

I like the texture as it is easy to apply but on shimmery eyeshadows it doesn't apply very easily and you have to swipe multiple times to draw an intense line. It can be bummer for new bees who are just trying to learn the application of eye liner but at the same time as it is not very intense at first, it can give you enough time to correct and match the lines. I like its hold which as i mentioned is little chubby. Once it is applied, it dries in few seconds and doesn't smudge or smear easily. I have been using it for weeks and the product behaves similar to day one and i hope it will not dry soon.

The lasting power is quite good and it lasts for whole day without flaking or smudging on its own. If you are into winged liners, you will definitely like it as its tip is flexible and not like hard tip pens which doesn't bend. This applicator tip however bends as you apply little pressure and works great for wings and cat eye. It is easily removable with eye makeup remover or any cleansing oil. We have not notice any irritation or itching with the formula.

Overall this pen is better then ones i have tried so far because of its application, texture and long lasting power. The only downside is it is not very intense black at first application. For the price i highly recommend this eyeliner.

In Favor

Nice packaging
Flexible applicator
Nice smooth texture
Doesn't smear or budge
Doesn't feather
Very long lasting
Budget friendly
Not in Favor
Not very intense black at first wipe
On shimmery makeup, it doesn't apply easily
My Rating

4/5

e.l.f. Intense Ink Eyeliner is priced $3.25
comments powered by

Disqus