I have always wanted to try eyeliner pen because they are so much in rave nowadays. They are meant to get you perfect wing, dramatic or simple line in quick and hassle free way. When it comes to try new products which are affordable and of good quality the first name comes in mind is Essence. Essence have eyeliner pens in almost 3 types, Extra Long Lasting, waterproof and easy 2 use and i have picked the Essence Extra Long Lasting Eyeliner Pen. Lets see how did it turn out.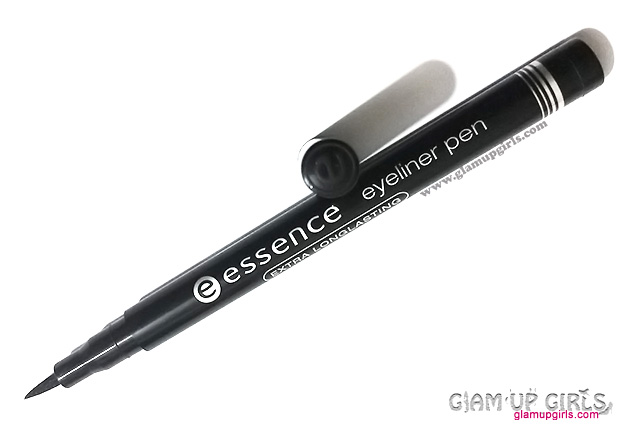 Product description
Defined to have original Japanese ink which ensures an absolutely accurate line.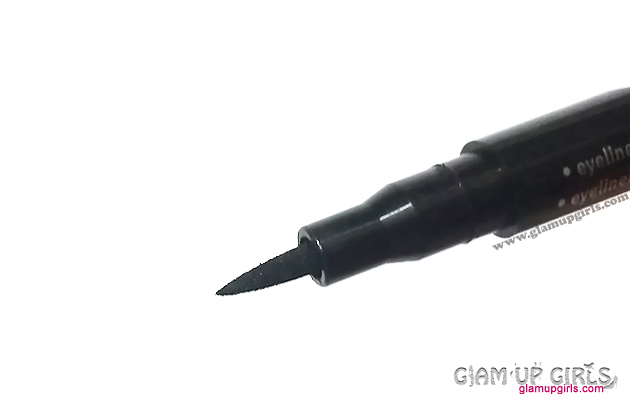 Essence Eyeliner Pen - Review and Swatches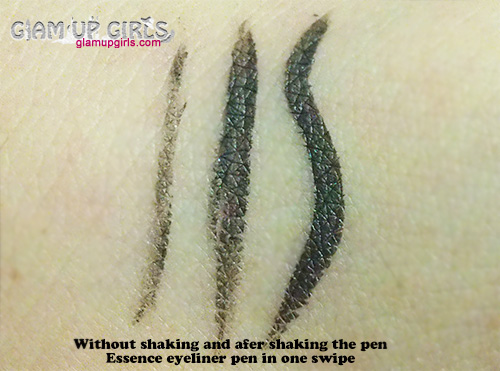 My Thoughts
The packaging is simple shiny black with silver writing on it. The cap is perfectly fit and doesn't come off easily which makes it easy to carry around in bag. The pen tip is long and fine and you can create thin or thick line according to your preference. It is not very hard and not too soft so you can handle it easily.
The pigmentation is good and give quite good color pay off but with two swipes you will get the jet black color. The consistency is thin and gives glossy look but dries into semi matte finish which doesn't give flaky or built up look. It dries really fast and is perfect when you are in hurry and do not have much time to let it dry. Because of its fine tip you can draw what ever line you want and is really helpful for beginners who are afraid to use gel eyeliners. The tip is not very thin so it can be tricky to achieve very thin line but i think there are other options available in essence eyeliner pen which have thin tip.
The good thing it is really long lasting, it stays on eyelids for more then 6 hours. Well i do not have oily lids so may be it will decrease the lasting time on oily eyelids. It will take effort to rub off it completely so you can say it is smudge proof. As it is not water proof so you can remove it easily with water and don not have to put much effort for removing it. The one thing i have noticed that if you put it too long then all the ink will drain down so you have to shake well before using or put it upside down.
Overall Essence Eyeliner Pen is quite good for its price it is long lasting, easy to handle, give good color payoff and great for beginners.
In Favor
Applicator with good tip
Good color payoff
Long lasting
Smudge proof
Semi matte finish
Removes easily with water
Not in Favor
Need to shake before applying
Tricky to get super thin line
My Rating

4/5
Essence Extra Long Lasting Eyeliner Pen
is priced
PKR520