NYX Ultimate Shadow Palette in Warm Neutrals - Review and Swatches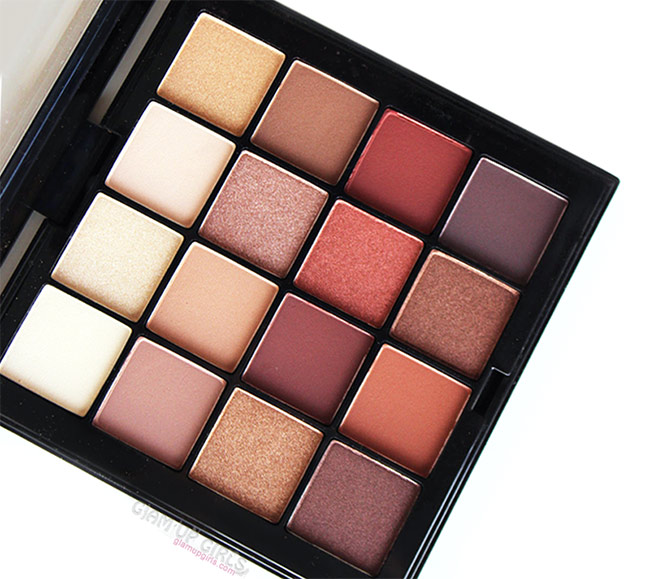 Today i am going to share my thoughts and swatches of NYX Ultimate Shadow Palette in Warm Neutrals which is getting compared to Urban decay Naked Heat. The shades look quite similar but as i have skipped UD heat, i cannot compare them but the range of shades look almost similar on online swatches and in my opinion NYX have better range. Lets explore this palette in detail.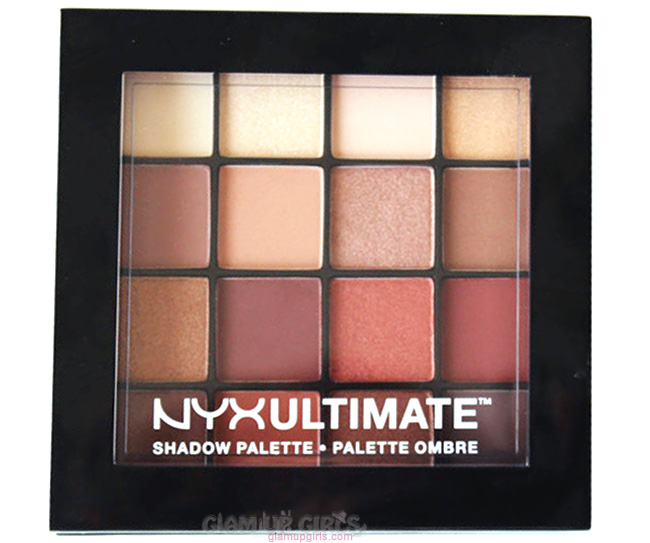 Product description

We named this collection the Ultimate Shadow Palette because that's exactly what it is—a pro-level palette packed with 16 high-performance eyeshadows and pressed pigments in a rainbow of tone-inspired shades. Available in four striking color combinations—Neutral-Cool, Neutral-Warm, Bright and Smokey/Highlight—each set features a vivid mix of velvety-rich textures and mesmerizing finishes that range from mattes and satins to shimmers and metallics.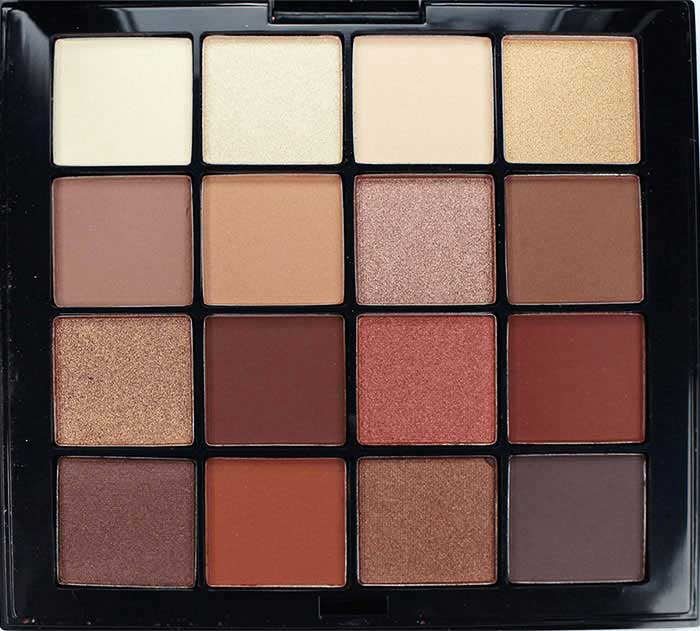 NYX Ultimate Shadow Palette in Warm Neutrals


Swatches of NYX Ultimate Shadow Palette in Warm Neutrals first 2 rows



Swatches of NYX Ultimate Shadow Palette in Warm Neutrals second 2 rows


My Thoughts
This palette comes in sturdy black plastic packaging with transparent lid similar to W7 Naughty Nine Eyeshadow Collection. There are 16 shades which range from light to dark and fall into warm tones. They also have three other options in this collection including cool tone, bright ones and for smokey eyes. This palette have good range of matte and shimmery shades with mostly good pigmentation. Let me explain each shade in detail.

First row left to right
1. It is creamy beige shade with matte finish. Pigmentation is OK with good texture.
2. Shimmery champagne shade which have good texture and intense pigmentation.
3. Pale peach shade with matte finish. It's pigmentation is also not very good but workable.
4. Medium yellow gold shade with shimmery finish and very good texture

Second row left to right
5. Light mauve brown shade with matte finish. The texture and pigmentation is very good.
6. Medium burnt orange shade with matte finish. The texture and pigmentation is good.
7. Rosy pink shade with shimmery finish. The texture is good with intense pigmentation.
8. Medium brown shade with matte finish. The texture and pigmentation is very good.

Third row left to right
9. Dark gold shade with slight orange hues. This shade have very good pigmentation and shimmery finish.
10. Deep burgundy shade with matte finish. The texture and pigmentation is very good.
11. Dark rosy pink shade with shimmery finish. The texture and pigmentation is very good.
12. Deep brick red matte shade with very good pigmentation and texture.

Fourth row left to right
13. Dark bronze shade withe very good pigmentation and texture.
14. Dark burnt orange matte shade with very good texture and pigmentation.
15. Medium bronze shade with very good pigmentation and texture.
16. Deep mauve brown matte shade with intense pigmentation and good texture.

All the shades have very good texture where pigmentation for dark shades are much better then lighter shades. You might have to struggle with first and third shade but other wise the palette is really great. The texture is buttery smooth and they apply and blend easily. There is very less fallout and the staying power is quite good. With primer these shades looks more intense and last more longer.

Overall i think this palette is great pick for warm neutral shades. There are definitely few shades similar to UD heat and for the price you can pick this one instead.


My Rating

4/5


NYX Ultimate Shadow Palette in Warm Neutrals is priced $18
comments powered by

Disqus