L.A. Colors Sweet! 16 Color Eyeshadow Palette in Brave, Review and Swatches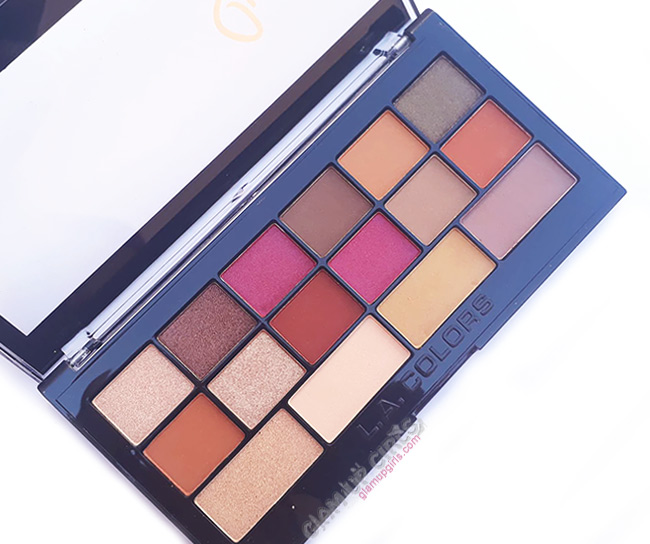 Today i am going to share my thoughts on eye shadow palette by very budget friendly brand called L.A. Colors. This palette is called Sweet! 16 color eyeshadow palette which i picked in shade Brave. There are also three more options to choose from. I quite liked the look of these shades which are almost similar to ABH Modern Renaissance Eyeshadow Palette and a little to Huda Beauty Rose gold palette. This palette costs just $4.49 on beauty joint and i couldn't resist it. Let me tell you how it turned out for us.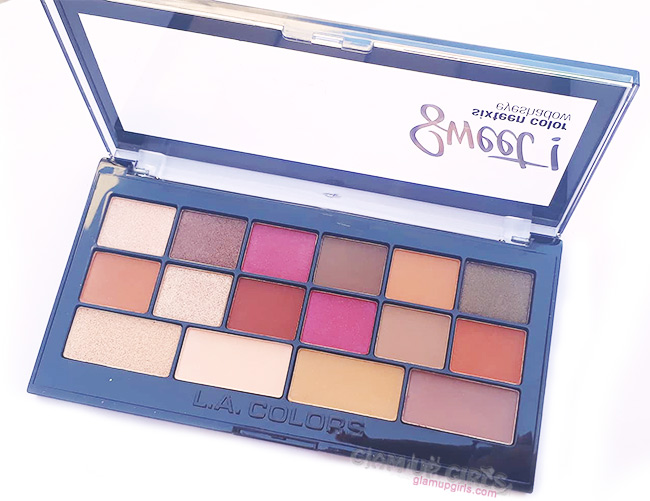 Product description
Brand describe that this 16 shadow palette have matte, shimmery and shiny shades which deliver rich color payoff.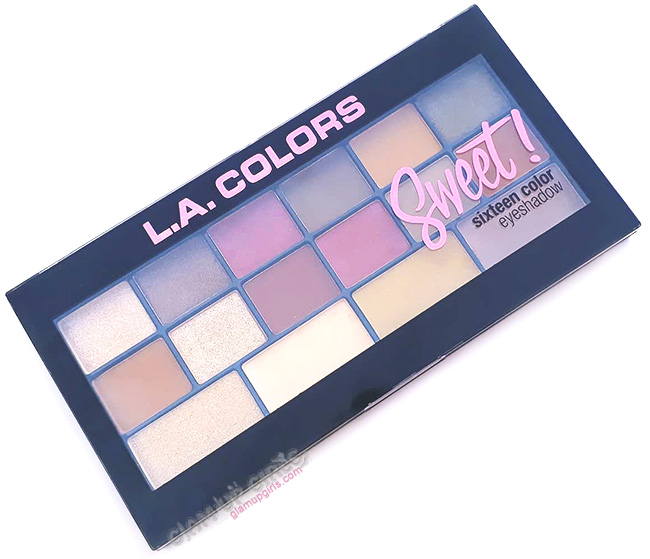 L.A. Colors Sweet! 16 Color Eyeshadow Palette in Brave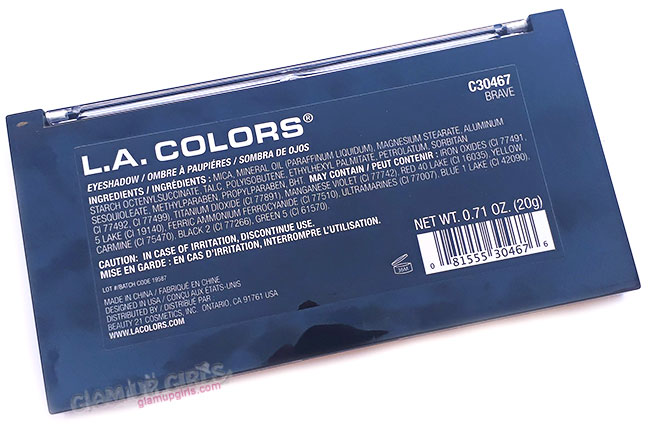 L.A. Colors Sweet! 16 Color Eyeshadow Palette in Brave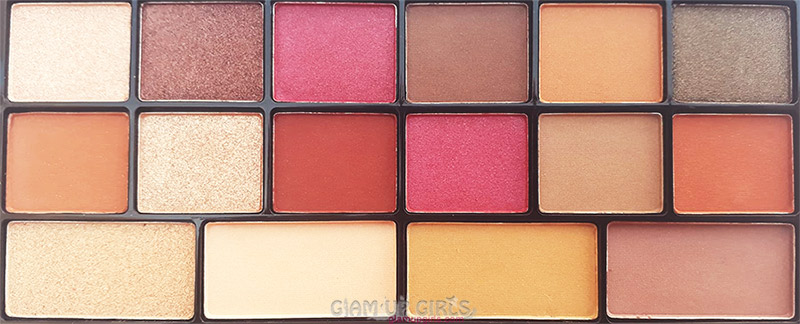 L.A. Colors Sweet! 16 Color Eyeshadow Palette in Brave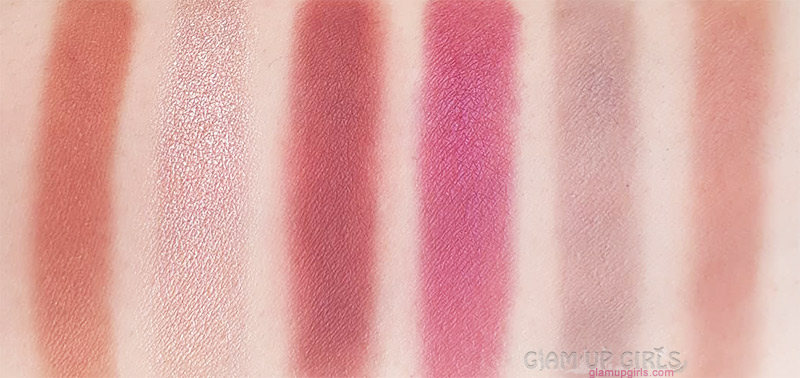 Swatches of L.A. Colors Sweet! 16 Color Eyeshadow Palette in Brave second line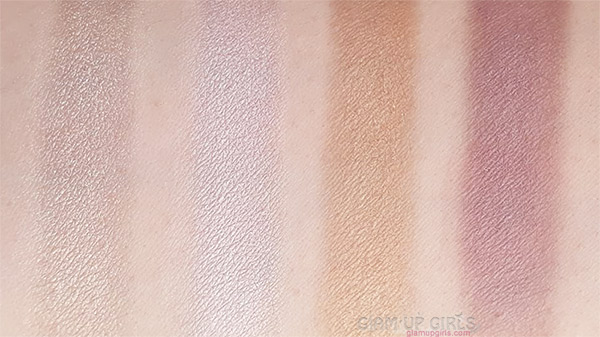 My Thoughts

This palette comes in black plastic packaging with transparent lid. It is not very sturdy but is not easily breakable as well. It contains 10 eye shades and 4 base colors. This palette leans towards warm tone, orange base shades and most of them have matte and satin finish and only 3 shades have shimmery finish. I didn't notice any bad smell in palette or shades which can be issue in less pricey palettes.

You can create neutral to vibrant look from it and i liked the bright red and pink shades which are very much in trend nowadays as base color for smokey or even less glamorous look. I also liked the fact that none of the shade is chalky or powdery, instead almost all the shades have smooth formula and even matte shades are soft and pigmented. Lets talk about each shades separately.

From first line the first shade is shimmery champagne color which can be used for highlighting or in inner corner of eyes. It is very soft and highly pigmented shade.
Second shade is medium brown shade with orange hues. It has good pigmentation with satin finish.
Third one is dark bright pink shade with satin finish. It has good texture with intense pigmentation.
Fourth shade is mauve brown shade with neutral undertones and matte finish. It is highly pigmented with soft texture.
Fifth shade is a light mustard color with matte finish. It also has soft texture and good pigmentation.
Sixth shade is a dark olive brown shade with satin finish. It is also highly pigmented and have soft texture.

In second line the first shade is a warm matte burnt orange shade with very good pigmentation and soft texture.
Second shade is a shimmery beige color with soft texture and high pigmentation.
Third is dark brick red shade with matte finish. It is highly pigmented and have soft texture.
Fourth shade magenta pink shade with satin finish. It is also highly pigmented and have soft texture.
Fifth shade is light brown matte shade with neutral undertones. Its texture is soft with good pigmentation.
Sixth is light peach shade with matte finish. Its texture and pigmentation is also very good.

In third line the first shade is very light shimmery gold shade. It doesn't have very good texture and pigmentation is not very ideal as well.
Second shade is a matte beige color with intense pigmentation and very good texture.
Third shade is medium mustard color with matte finish. It is also very pigmented with good texture.
Fourth shade is medium mauve shade with intense pigmentation and good texture.

So overall all the shades have good texture and good pigmentation except one shade which little difficult to work with. If you are looking for budget friendly palette with these warm tone red and orange collection of shades, i highly recommend trying this palette.

L.A. Colors Sweet! 16 Color Eyeshadow Palette is priced $4.49
comments powered by

Disqus