Wet n Wild Mega Last Matte Lip Cover Lipstick - Review and Swatches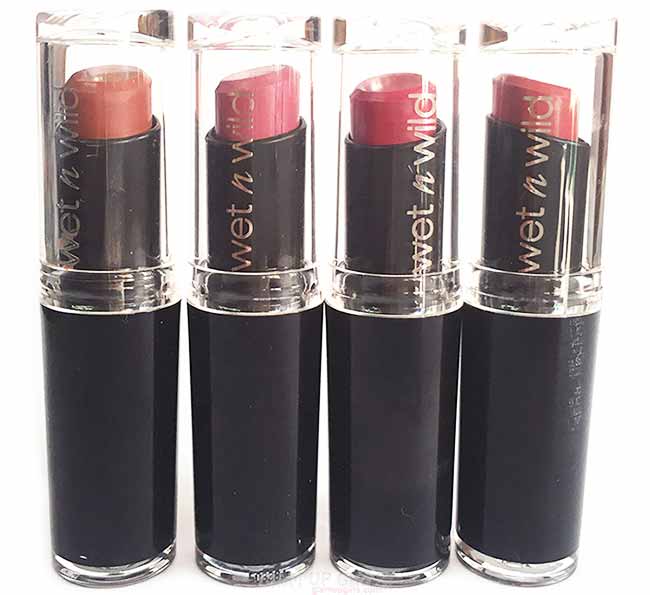 Wet n Wild Mega Last Matte Lip Cover lipsticks are vastly raved and used around the world for last couple of years, the reason being extreme pigmentation, 26 shades to choose from and very cheap price. I had been reading reviews and analyzing swatches for very long but didn't get them sooner. Finally with price drop to $1.99 i gave up and bought four shades i thought would be perfect for Asian skin tone. So let me share my thoughts with you.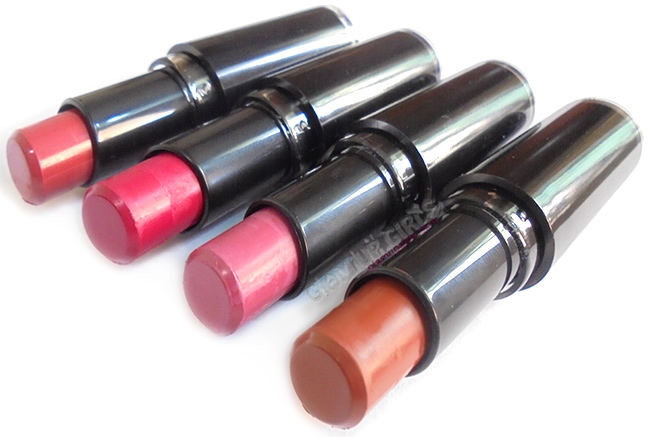 Product description

These lipsticks have semi matte finish which glides on smoothly and doesn't feather or cake.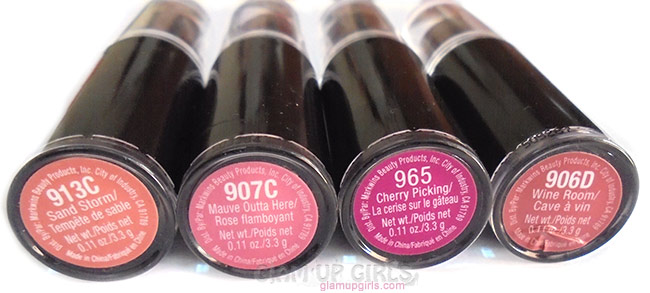 Wet n wild lipstick in Wine Room, Mauve Outta Here, Sand Storm, Cherry Picking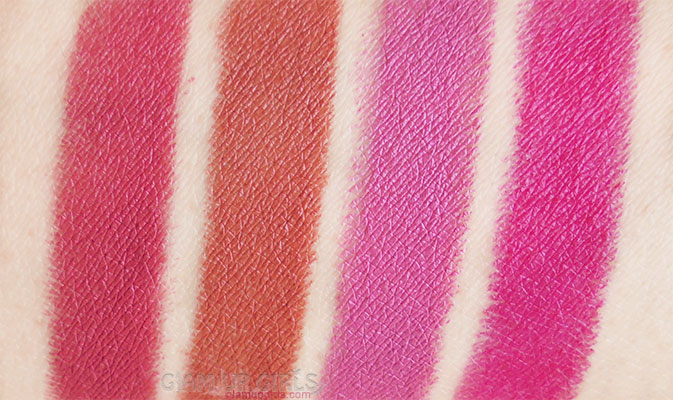 Wet n wild lipstick in Wine Room, Sand Storm, Mauve Outta Here, Cherry Picking

My Thoughts
These lipsticks come in black plastic packaging with transparent cap and the worst ever packaging i have ever came across. Not only the materiel is cheap but with every use the lipstick stick to the cover so you have to be very care full in using them and place in proper place which makes it less travel friendly as well. Moving towards the formula i would say that as much as packaging is bad the lipstick is amazing. All shades have very good pigmentation and very nice semi matte finish which not only last long but leaves the tint behind.

I refrained from getting neutral shades and very light shades because i have many neutral shades in multiple brands and the light shades do not have good reviews for our skin tone. The four shades i got are different and suitable to every skin tone. Mauve outta here is a lovely cool tone mauve shade which is similar to my favorite City Color Be Matte lipstick in mauve. Sand storm in my most favorite of them and it is a warm tone medium burnt orange shade. Wine room is a warm dark rosy pink shade and Cherry picking is cool tone dark fuchsia shade for bold lips.

All the shades are highly pigmented and in one swipe you get fully opaque color. While applying the formula looks very matte and if you have dry lips then you better apply lip balm but the finish is not very matte instead it looks more semi matte which i love. The lasting power is very good as well and the they lasts for good 3 to 4 hours and leaves the stain behind specially wine room and cherry picking. It doesn't feather while fading or make your lips dry then they already are and feels comfortable on lips.

Overall for the fact that they are so low price the formula is extremely good so you can overlook the bad packaging. With 26 shades to choose from i think these lipsticks are worth trying.


My Rating

4/5


Wet n Wild Mega Last Lip Color is priced $1.99 at Beautyjoint.com
comments powered by

Disqus