I have always loved wearing mascara and have lots of from different brands. Maybelline have some really good mascaras and i have talked about their
best Maybelline mascaras before
. I haven't tried any L'Oreal one but they had also some very famous ones. But once their voluminous lash paradise with rose gold packaging become raved, i had to try it and picked it during holiday sales from Beauty Joint. Lets talk about this beauty in details.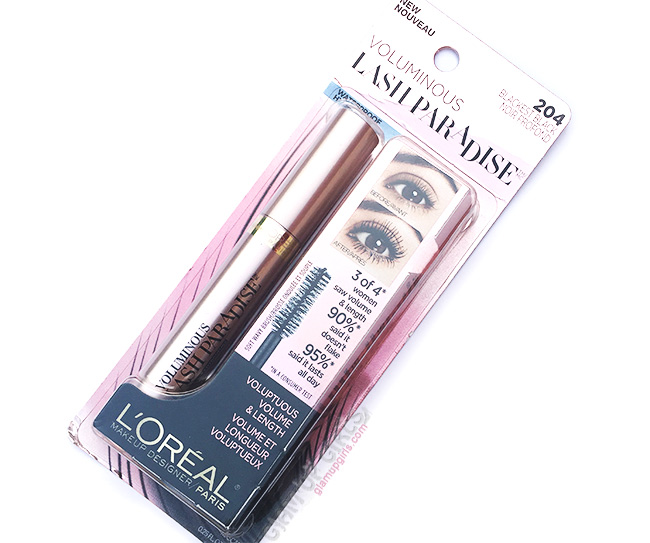 Product description
This mascara is defined to provide voluptuous volume and intense length which have soft wavy bristle brush to hold the maximum amount of formula.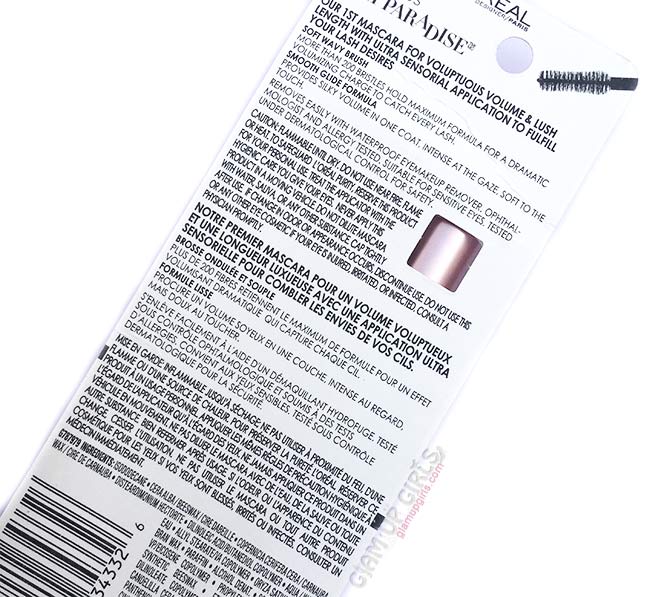 L'Oreal Paris Voluminous Lash Paradise Mascara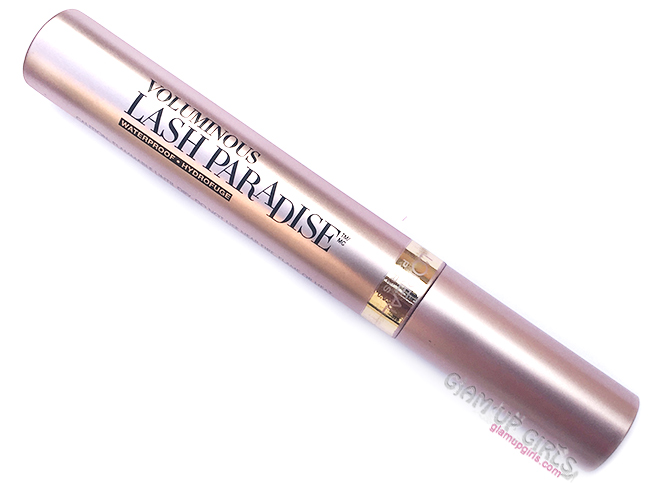 L'Oreal Paris Voluminous Lash Paradise Mascara
My Thoughts
This mascara comes in a beautiful rose gold metallic tube. It has large wand which some find little tricky to use if you are use to small wands similar to Benefit or Too Faced. The mascara applicator has very slight hourglass shape with soft brush bristles unlike some wands which have stiff bristles or rubber ones which are little hard to work with. Initially i find that there was smell like paint but after some uses it faded.
The formula is light creamy which is not too runny or too thick. I have read some reviews that it become more thick as you use up the bottle. I hope it is not the case with my tube but then i will be using the hot water trick to make it work. The color is very black and in single coat you will see that your lashes are being coated with blackest color. The instant effect can be seen with one coat. My lashes looks more long and thick in volume. With careful one coat, you can avoid clumps on lashes but if you apply more then one coat, you will notice a lot of clumps like spider lashes.
In above picture, i have applied only one coat without curling with lash curler. You can notice that it did provide good curl as well. I do not have very small lashes as they appeared in before picture but this mascara still managed to add a little length to them. Volume is remarkable and overall this mascara manged to add both length and volume. It is water proof version so it doesn't smear or budge no matter what. This is one of the reasons why our friends at
Beauty Mag
recommend L'Oreal Lash Paradise in their list of best mascaras. The one more good thing is that lashes doesn't feel to stiff like some water proof mascara make them. It last for whole day on your lashes unless you remove it with oil based remover or directly with any oil.
Overall i really loved this mascara, it does what it says. You lashe's volume and length looked increased, it adds good curl and last whole day with out smearing or budging. However if you only want natural looking lashes then this might not be for you as it does add little clumps.
In Favor
Lovely packaging
Nice formula
Increase volume
Adds length to lashes
Gives the curling effect
Doesn't smear or budge
Not in Favor
Not very budget friendly
You doesn't like the clumps it adds
Removing water proof mascara is little hard
Tip for removing Waterproof mascara: Dip index finger and thumb in any oil (almond oil, olive oil etc) and rub lashes lightly between both fingers until lashes soften and product break down. Remove with cotton pad or wash it off.

My Rating

4.5/5
L'Oreal Paris Voluminous Lash Paradise Mascara is priced $9.99