Clay masks are quite popular for their benefits for different type of skins and issues. You can find
different type of clay masks
from costly to budget friendly. Today i am going to share my thoughts on Freeman Mint and Lemon Clay mask which sounds good for current season considering its ingredients. If you are looking to buy any clay mask,
Freeman
can be a good option for you considering their reasonable price. Lets see for which skin this mask will work better.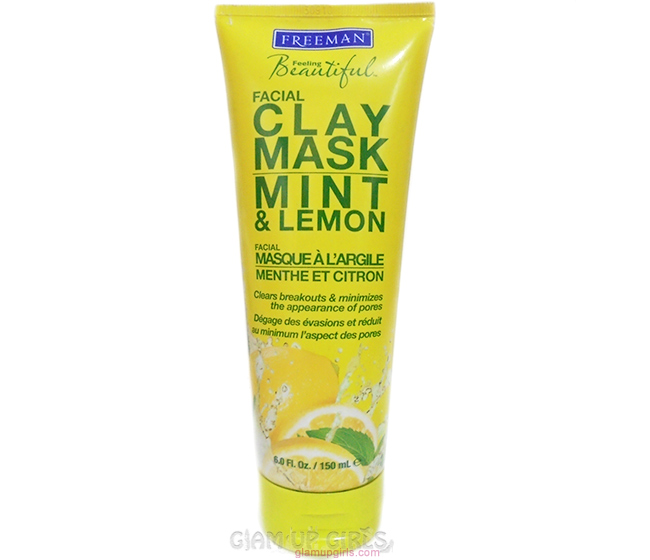 Product description
This mask is very soothing and relives the inflammation while also absorbs extra oil from skin and minimize pores.
My Thoughts
This mask have thick creamy texture and pale green color. Having mint as main ingredient, this mask have amazing scent of peppermint and lemon. The scent is not very strong to bother but it stings a bit in eyes if applied to close to them so it is better to avoid the eye area.
The texture is thick but you should apply thin layer so it can dry easily on skin. Apply it on clean and dry skin so it can work better. It feels bit tingling but is not irritating on any skin. It takes 15 to 20 minutes to dry completely but if you have very oily skin it might take bit longer. After it dries you can either remove it with wash cloth or wash it with tap water and pat dry. While it is on face it feels very cooling and soothing giving you a good time to relax.
It claims to provide relief to inflammation because of breakouts which is true. It instantly soothes skin and remove excessive oil from oily skin. It is perfect in current season when because of moon soon you get sweaty and irritating skin. It keeps the oil at bay and does reduce large pores to some extent. Its effect is similar to
L'Oreal purity mask
and if you are not keen on buying that 50ml jar, you can get this 150ml tube in half of that price.
For oily skin: Freeman Anti Stress Mask with Dead Sea Minerals ReviewFor exfoliating and detoxifying (All skin): Freeman Charcoal and Black Sugar Polishing Mask ReviewFor dry skin:
Freeman Chocolate and Strawberry Clay Mask Review
Peel off: Freeman Facial Revealing Peel Off Mask Pomegranate ReviewFor glowing skin:
Freeman Golden Grain Brightening Mask Review
Overall it is definitely a good mask for oily and combination skin as it removes impurities, excessive oil and do reduce the pore size a bit. It is cooling, soothing and make skin fresh for long time. Applying twice a week is enough for better results.
In Favor
Refreshing minty smell
Cooling and soothing for inflammation
For oily and combination skin
Remove impurities
Keep oil at bay
Reduce pore size a bit
Budget friendly
Not in Favor

4.5/5
Freeman Mint and Lemon Clay Mask
is priced $10