Blushes are one of those makeup products which you cannot have enough other then lip products. Luscious cosmetics have some beautiful shades in their product range. For the love of coral i have picked Luscious Cosmetics Powder Blush in Coral Glow. Lets explore this beauty in detail.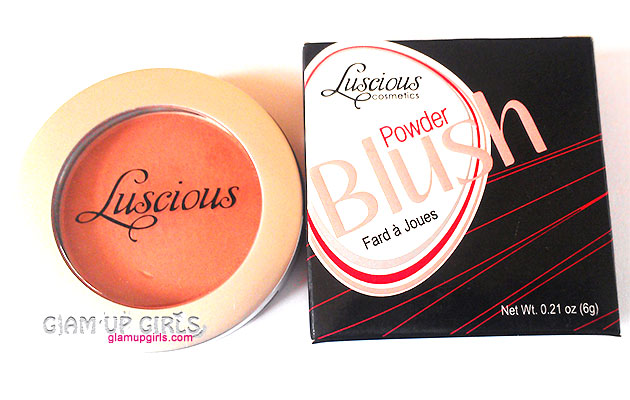 Luscious Cosmetics Powder Blush in Coral Glow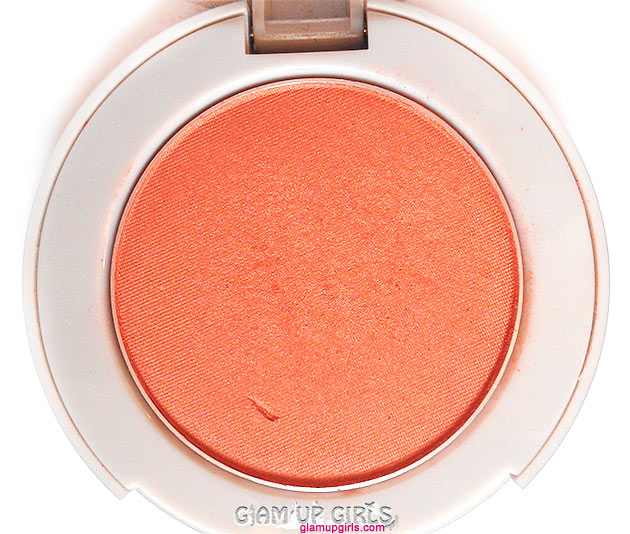 Luscious Cosmetics Powder Blush in Coral Glow
Luscious Cosmetics Powder Blush in Coral Glow - Review and Swatches
My Thoughts
Luscious blush comes in round light grey hard plastic packaging with transparent center lid which makes shade visible from outside. The lid closes perfectly and is quite travel friendly but can get scratched if put roughly. The good thing is that it comes with black colored box which will come handy while traveling.
Coral glow is more towards orange shade with slightly pink undertone. This shade being shimmery has golden shimmery particles which can be seen in swatches but when blended they gives very beautiful natural glow rather then being glittery. This shade is perfect for evening but you can use it in day time with light hand to give healthy glowing effect to your cheeks. I think this shade will suit our Asian tones beautifully.
The texture is very soft and smooth and blends effortlessly. The pigmentation of this blush is super good. Be sure to apply with light hand or you can go overboard with it. A light swipe will go all the way to get you glowing coral cheeks. It has very good lasting power and lasts whole day on my cheeks. The shimmer doesn't accentuate open pores and looks very natural.
Overall Luscious blush in coral glow is perfect blush to get you glowing orange-coral cheeks which is super pigmented with soft texture.
In Favor
Shimmery coral color
Soft texture
Blends effortlessly
Great pigmentation
Travel friendly
Cruelty free
Not in Favor
Need matte finish
Application is tricky
My Rating

4.5/5
Luscious Cosmetics Powder Blush in Coral Glow is priced
PKR675