J. Cat Beauty Shimmery Powder in Earth Mango and Lavender Blush, Review, Swatches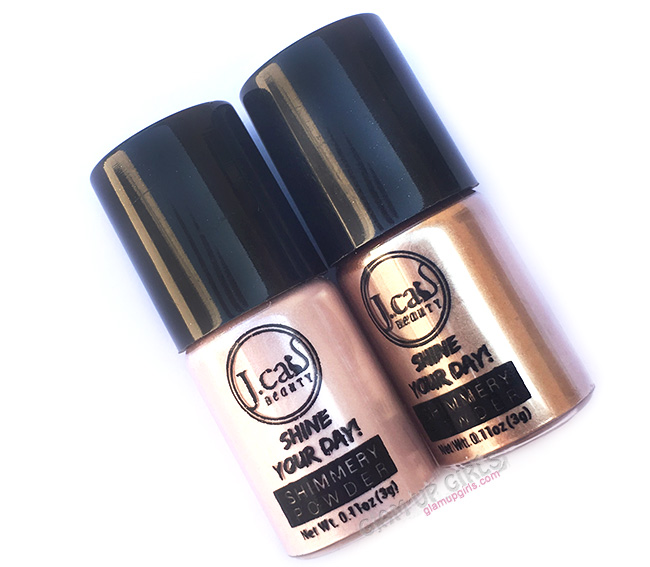 I have tried shimmery pressed powders, cream shadows and liquid shadows but hadn't tried any loose shimmer powder yet. Recently i spotted loose shimmer powders from a very reasonable brand called J. Cat Beauty on Beauty Joint and decided to try them. They have some really beautiful shades to choose from but i wanted some very basic shades for glamorous look which could be used with multiple outfits on special events so i decided to pick them in earth mango and lavender blush. Let me tell you how they turned out for me.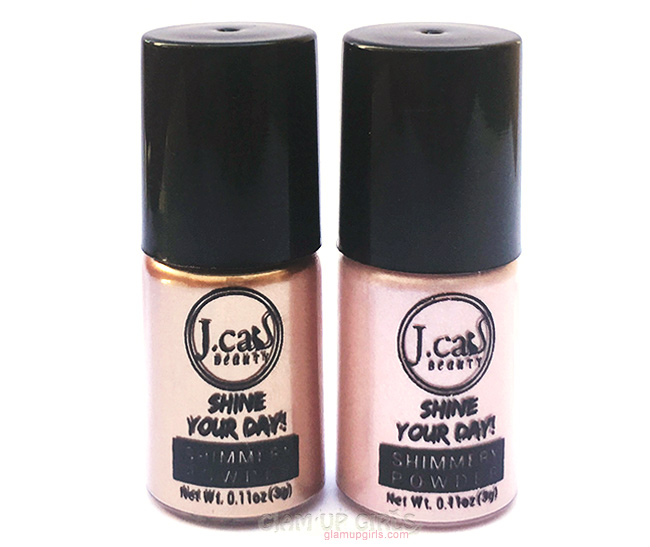 Product description

Brand claims that this is a smooth, ultrafine loose powder which can be applied with just one stroke with the brush.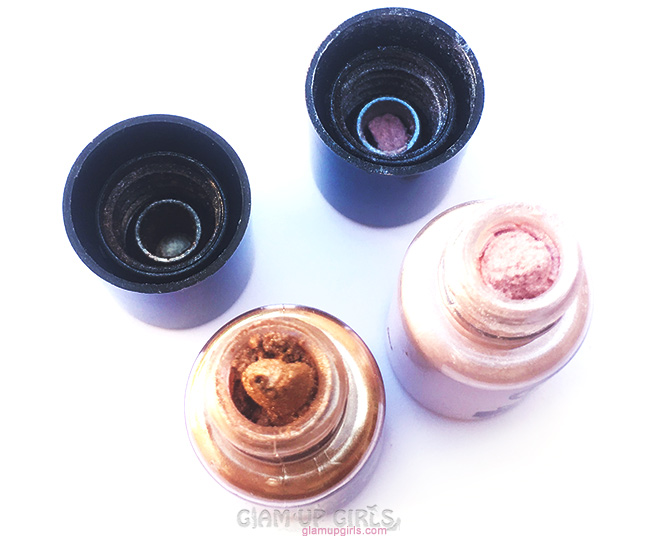 J. Cat Beauty Shimmery Powder in Earth Mango and Lavender Blush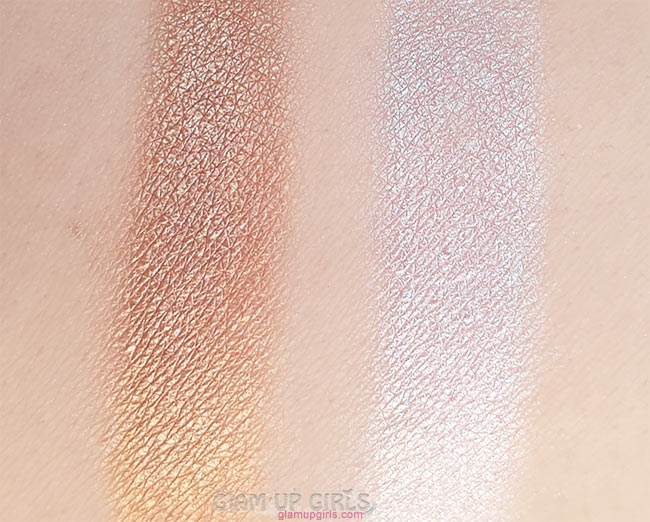 My Thoughts
These loose powder come in small plastic bottles with black screw cap. The bottles are filled to the brim and when you unscrew the cap, make sure to be careful as the powder can be spilled. The powder is ultra fine as they claimed and the pigmentation of them is very intense. Very little amount is needed to get the fully opaque color and as the texture is very fine, it applies smoothly without tugging. I haven't found very noticeable smell to them.

Earth Mango is a warm tone bronze gold shade with shimmery finish. It has a light duo chrome effect to it and reflect gold hues on bronze base. With its high pigmentation, you only need a single swipe of shade on lid to get the beautiful color. However it is further build able with brush or finger.

Lavender Blush is a cool tone very pale pink shade with shimmery finish which also reflect silver hues. It is also highly pigmented and single swipe can give fully opaque color. It can also be applied from sheer coverage to build as intense. It can also be used as highlighter for eyes or cheek bones.

The best way to apply them is directly put shadow brush in bottle to pick up shade and apply on lids. This way the powder will not be wasted. However if you want to damp your brush, it is better to dispense out the powder to be used instead dipping directly in bottle. The damp brush do increase the intensity of color but i liked to apply it as dry as well for light coverage. You can also pat them with fingers for more shine and intense touch. These shadows blend amazingly and doesn't crease as well. The lasting power is also quite good. If you do not rub them, they can last for whole day but applied as wet can last longer.

Overall i really loved them for their quality and reasonable price. They are perfect for every day to glamorous look. They are easy to apply both with fingers and brush, blends flawlessly and last quite long.

In Favor

Very fine texture
Blend effortlessly
Intense pigmentation
Build able from sheer to fully opaque color
Multipurpose
Long lasting
Budget friendly
Not in Favor
My Rating

4.5/5


J. CAT BEAUTY Shimmery Powder is priced $1.69 on Beautyjoint.com
comments powered by

Disqus