Dark circles is the most common issue for almost every one nowadays and i am no exception. There are many concealers available which claims to provide full coverage and i have tried many of them as well. After using so many i have noticed one thing that after applying them on bare skin they can turn into greyish tone which look more artificial. So to get flawless coverage you need to use color corrector before applying concealer of your skin tone or shade lighter and the most recommended color corrector for dark circle is orange. I have been looking for orange color corrector for so long eying different types like stick form, powder form or cream one. Finally i decided to buy NYX cream concealer because of my dry skin.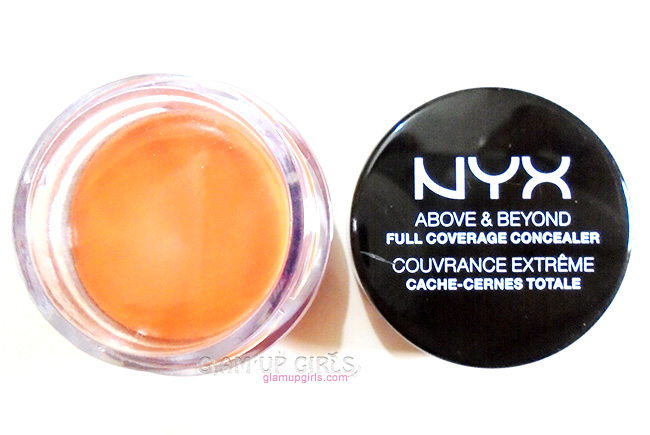 Product description
This concealer is perfect to hide dark circles and blemishes. It is creamy and long lasting with glides smoothly.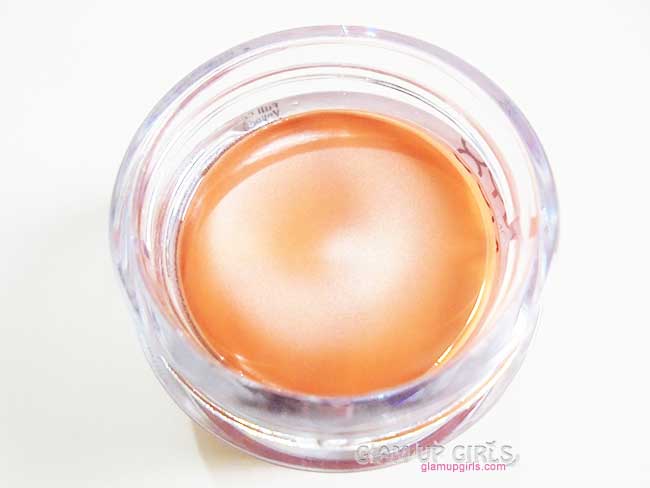 NYX Full Coverage Concealer Jar in Orange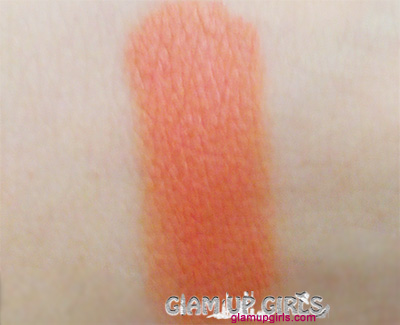 My Thoughts
This concealer comes in small plastic jar with black screw cap. The texture of this product is thick creamy like. It is not very hard like any pan stick and doesn't melt in hot weather. This texture allow it to spread and blend easily. The color of this concealer is dark orange. You might think it is dark and look wired on application but once set and topped with nude concealer it does its job perfectly.
You only need very little amount to cover your dark circles so i can assume this jar is going to last very long. I slightly pat little amount on dark areas of my eyes with finger and let it set for a minute or half. Do not rub it and try to blend it as it will reduce its effectiveness. After applying this concealer now top it with any nude concealer or your regular foundation. This time again do not rub hard or blend vigorously instead slightly pat your foundation and even out on the area where you have put orange corrector. After covering it with your foundation or concealer set it with setting powder.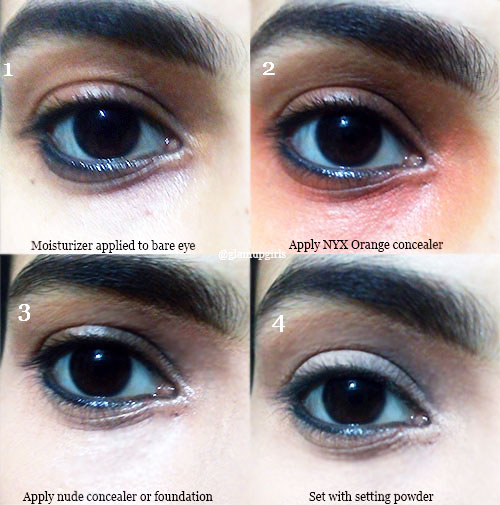 As it is creamy formula the oily skin needs to set it with setting powder properly. I have combination skin and my under eye area is quite dry so i did not feel any issue but yet i set it with powder. As you can see in above swatches it did fully covered my dark circles which are not as prominent in picture as they are in real. It also covered any black spots which you can notice in above swatches. The longevity depends on the products you use along like your nude concealer or foundation. I have found it quite long lasting on my combination skin. I have really loved the formula and coverage NYX concealer jar and now i am thinking to buy this jar in other shades as well.
Overall i am really satisfied with this concealer. It provides medium to full coverage, looks very natural with other products and is quite moisturizing.
In Favor
Nice packaging
Creamy texture and moisturizing formula
Medium to full coverage
Looks very natural with other concealers
Doesn't look cakey
Doesn't feel heavy
Little amount is enough for application
Budget friendly
Not in Favor
Beginners might need practice to apply flawlessly
My Rating

4.5/5
NYX Full Coverage Concealer Jar is priced
$5.50