NYX Glitter Primer - Review and Swatches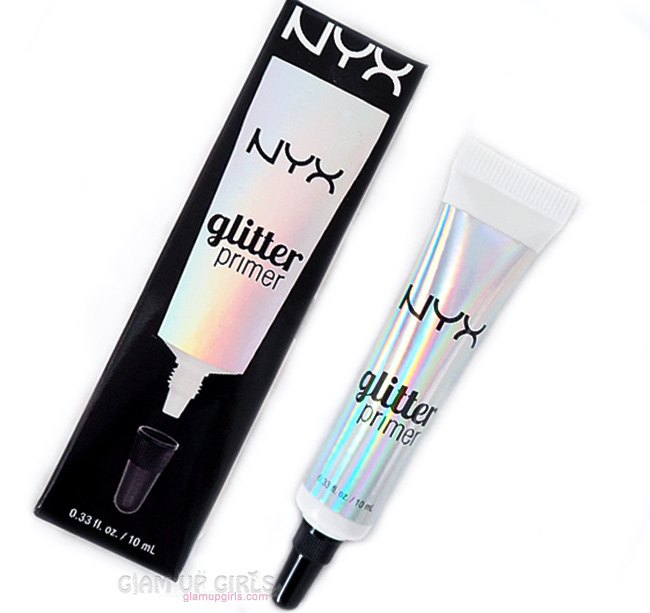 Glitter eye makeup is perfect for glamorous and other formal events but application of glitter is quite tricky specially loose glitter. Not only it is difficult to apply but if not applied properly it will keep falling. A good glitter primer will not only enhance the effect of glitter but also make it last longer. Today i am going to share my thoughts on NYX Glitter Primer which is budget friendly comparing to high end primers.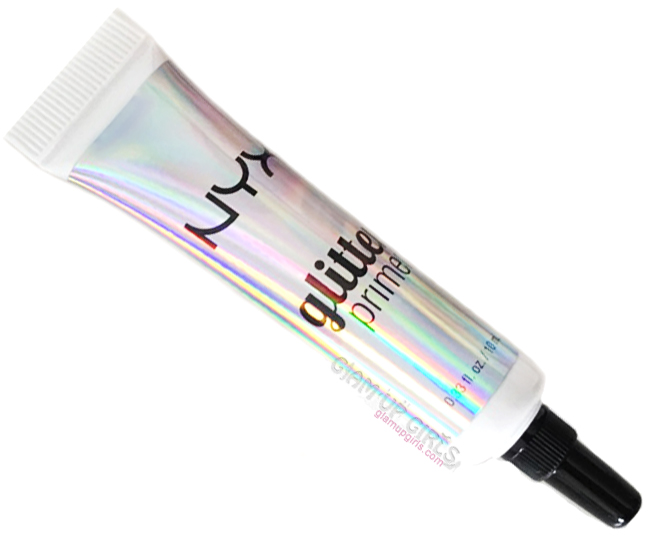 Product description

Minimize glitter fallout and keep each and every sparkle in its place with our new Glitter Primer - a light and creamy formula that sets and then holds on tight to NYX Face & Body Glitter.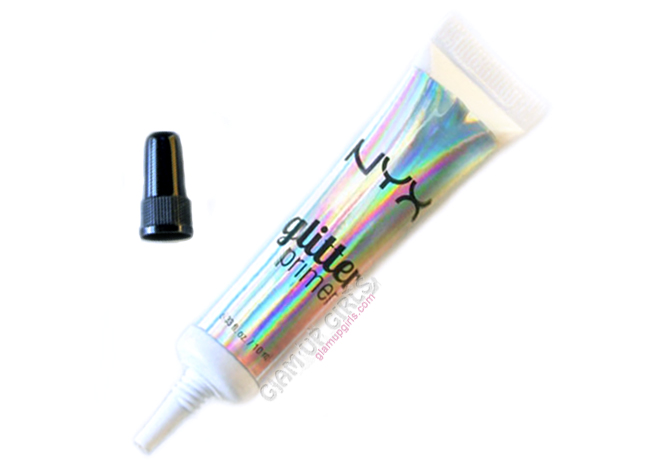 NYX Glitter Primer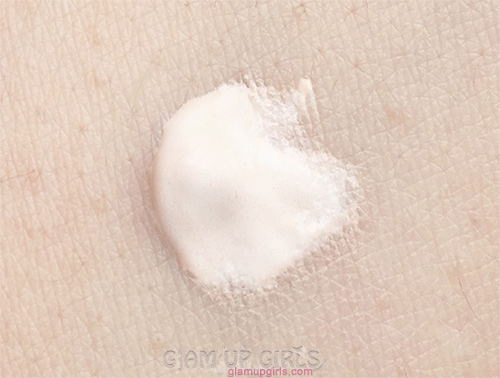 NYX Glitter Primer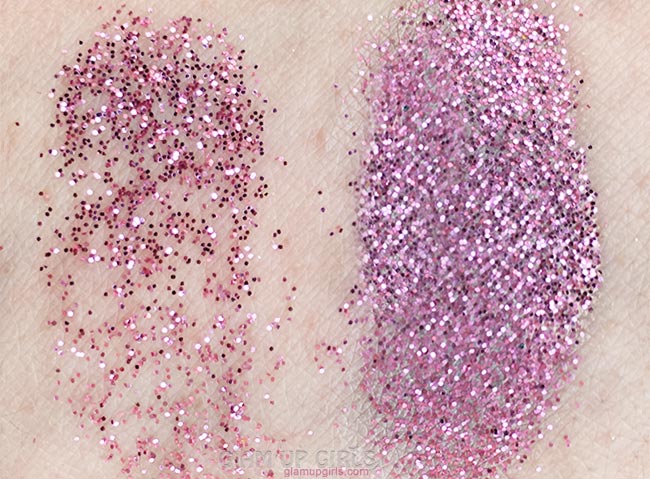 My Thoughts

The black cardboard packaging contains this primer which is silver squeezable tube with small nozzle and back screw cap. The nozzle is quite good and dispense small amount of product at one time. The texture of this cream color primer is creamy which is not too thick or too thin and spread easily. The formula is easily bendable and you can use brush or finger to apply it. However i prefer using fingers.

You need very little amount and less then pea size is enough on eye lid to apply glitter. It is multi use primer and can be used for eyes, lips and other body area for glitter application. If you have used glitter glue, it feels similar to it after blending which helps holding glitter at one place. It is better to apply glitter quickly after primer application as it will start drying and the glitter will not stick to it if too much time is passed. This fact is good in sense that once you apply glitter and primer is dried, it will not easily budge or let the glitter chunks to fall.

After applying primer with fingers, use any good glitter brush to apply glitter, my favorite is Sigma E60 which is perfect to press glitter on eye primer. The chunky glitter instantly stick to the primer which doesn't fall easily and lasts until you remove it. However if you rub it, it can fall a little. You can also use it for shimmery shades which are less pigmented. This primer make the shades look more vibrant and pigmented. To remove the glitter, soak cotton pad in makeup remover and press it on glitter for few seconds and swipe it. It will remove the glitter without being messy.

Overall this primer is really good and help you apply glitter, shimmery or even other powdery eyeshadows efficiently. It not only make the chunky glitter stick to skin but also keep it from falling and make it last longer.

In Favor

Good packaging
Smooth creamy texture
Easy to apply and blend
Make the glitter stick efficiently
Keep glitter from falling
Make eyeshadows look more vibrant and pigmented
Make the glitter and eyeshadows last longer
Not in Favor
Glitter can fall with rubbing or touching
My Rating

4.5/5

NYX Glitter Primer is priced $6
comments powered by

Disqus