Today i am going to review one more
Freeman
mask which i bought for one reason and that was, it is a Peel off mud mask. Well isn't that strange? A mask is supposed to be mud mask or peel off mask. It is a hybrid and the ingredients are very intriguing too, including sweet tea and lemon which makes it a clearing mask. Lets dig into its details.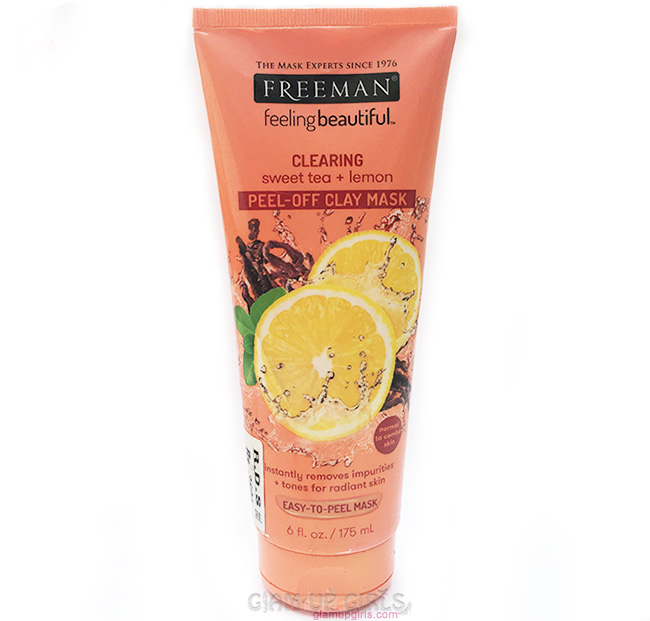 Product description
This mask is for normal to combination skin and have easy-to-peel-off clay mask formula which cleanses, absorbs oil, and even out the skin.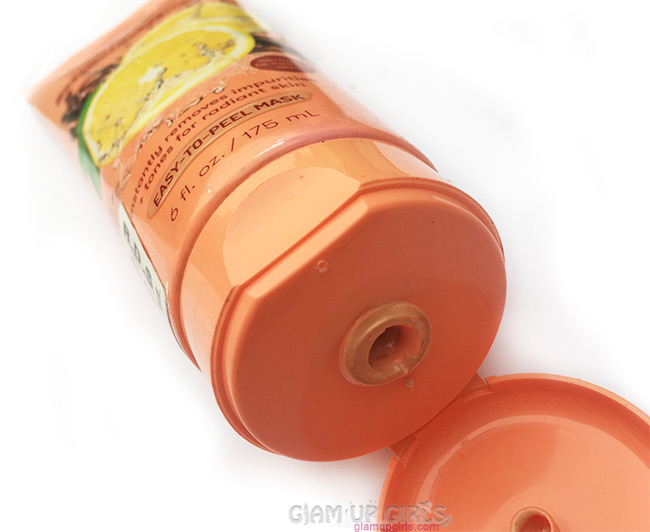 Freeman Clearing Sweet Tea + Lemon Peel Off Clay Mask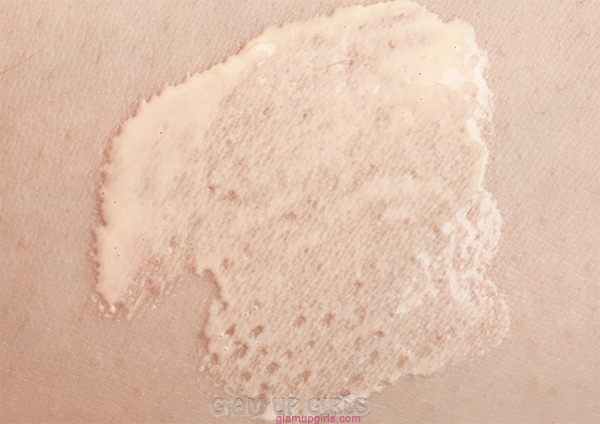 My Thoughts
This mask comes in regular squeezable tube with flip cap. The peach color of tube looks beautiful. The texture of mask is thick and have muddy pale peach color which indicate that it is part mud mask as most peel off masks appears transparent. I also liked its scent which is pleasant and soothing with hint of citrus.
The application is always tricky for peel off masks as their sticky gel consistency takes time spreading on face. Even though the texture is smooth of this mask but applying evenly on skin takes time. You have to be careful about how thick or thin layer you apply on face. Too thin layer and it will be hard to remove from your face after drying. While too thick layer will take forever to dry. You can opt for any plastic spatula to spread it on face, instead of your fingers. This mask can take from 15 to 30 minutes to dry depending on the application.
I always cleanse my face before applying any peel off mask which not only gives better results but also help removing them easily. While application, you will also notice a cooling sensation on skin which is not too strong. Once the mask is dried down and you have removed it, you will notice that it left your skin smooth and soft. As it is clearing mask, i noticed that it does clean skin pretty well. Specially if you have oily skin, you will notice an extra freshness on skin while the sebum and impurities are removed. It is recommended for normal to combination skin but oily and dry skin can use it as well. However as the peeling is little harsh, i would not recommend it to sensitive skin types.
Overall it is a good mask to get smooth and clean skin instantly and its refreshing smell is not bad either. Apart from its difficult application and removal, it is a good option for your weekly facial routine when like me, you want to try different masks.
In Favor
Smooth texture
Nice pleasant smell
Cleans impurities and sebum from skin
Leaves skin smooth and soft
Removes dead skin
Not in Favor
Little hard to apply even layer
Not ideal for sensitive skin
My Rating

3.5/5
Freeman Clearing Sweet Tea + Lemon Peel Off Clay Mask
is priced $8