BB creams have become so popular in recent years for their multi purpose use and since they are introduced by Korean beauty market, it is fitting to try one from Korean brand. Holika Holika is one famous beauty brand from korea and when i spotted it on Beauty Joint, i decided to give it a try. So today i am going to review Holika Holika Sweet Cotton Pore Cover BB in shade Natural Beige.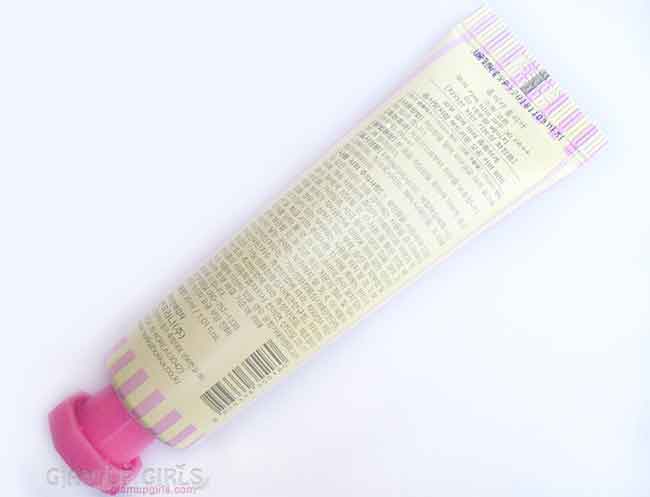 Holika Holika Sweet Cotton Pore Cover BB
My Thoughts
This BB cream comes in really cute squeezable plastic tube. The texture is thick creamy like
Pond's BB cream
but spread and blend easily on skin. The smell of this cream is simply amazing and like sweet candy not bothering at all but it fades after few minutes. The biggest down point of this cream is it only comes in 2 shades like every other local BB cream.
I have brought it in the second darkest shade called Natural beige which is OK for fair/medium skin. It worked for me but if you have bit dark skin you might not like it. The good thing was that it has yellow under tones so it was way better. Because of its thick texture only little amount of product is required to cover whole face. It provides semi matte finish which is perfect for this season.
However if you have dry skin you need to moisturize your skin properly specially in this dry-cold season because it does look patchy and dry out the skin but It might not be an issue in hot summers. For the same reason i think the oily skin will find it perfectly suitable for them. The coverage it provides is sheer which is build able to medium. It does conceal the minor imperfections and even out the skin beautifully. The claim for pores is good to some instant but it might not be remarkable for large pores but as i do not have large pores so i cannot comment on that. The lasting power of this BB cream is nearly 4 to 5 hours but with primer and little touch up you can make it last longer.
Overall this BB cream is really good, it even out the skin, provide sheer to medium coverage with semi matte finish.
In Favor
Thick creamy texture
Spread and blend easily
Lovely smell
Semi matte finish
Little amount is needed
Comes with SPF 30
Not in Favor
Only 2 shades available
Need moisturizing for dry skin
Not very long lasting
My Rating

4/5
HOLIKA HOLIKA Sweet Cotton Pore Cover BB is priced
$7.25
and is available at Beauty Joint.