I have tried many face scrubs past few years but from last 3 or more year i have been loving
St.Ives apricot scrub
and nothing came to replace it not even other scrubs form this brand as well. Recently it was out of stock from the store i usually buy it so i picked Freeman apricot scrub to replace it. Today i am going to share my thoughts whether it was worth picking or not.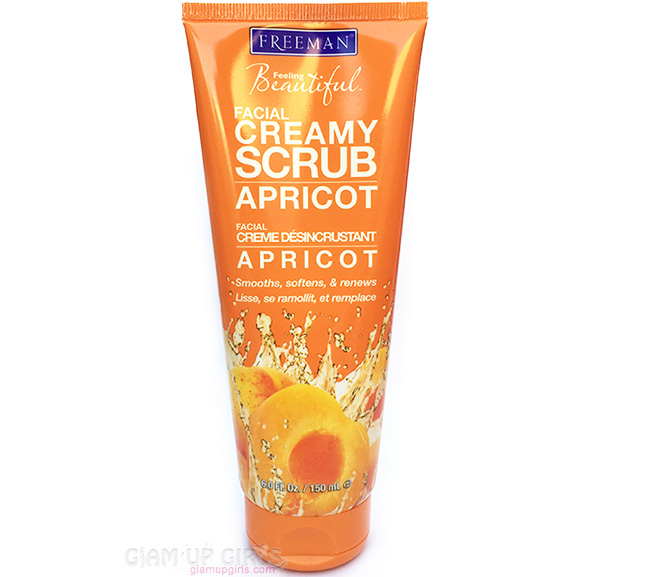 Freeman Apricot Facial Creamy Scrub
My Thoughts
This scrub comes in orange squeezable tube with flip cap. The texture of this product is very creamy like it mentioned and have brown exfoliating particles. This scrub have little more brown in shade then St.Ives scrub and have delicious smell of apricot which is more noticeable as well.
As it is claimed to be creamy so you have to use it after using any cleanser or face wash you use in your routine which i usually skip with St.Ives one because that cleanse the skin leaving it oil and dirt free. This scrub however leaves the feel of moisture behind and if you have very dry skin skin then this scrub is perfect for you. The exfoliating particles are also mild and are not large and bit harsh like St.Ives. I like my scrub bit more scrubby then Freeman apricot scrub so i would say i didn't enjoy using it much.
While the more scrubbier formula is supposed to be used 2wice a week, this scrub can be used every day for its mild exfoliation and moisturizing factor. As i have used scrubbier texture for more then 2 years so i felt it did not provide the exfoliation i have become use to. At the same time the ones who have sensitive skin and St.Ives scrub is harsh for them then this scrub is perfect for their skin.
Overall this scrub is ideal for sensitive skin who need mild exfoliation with moisturizing factor. If you love strong exfoliation with cleansing factor then you have to skip it.
In Favor
Creamy formula
Mild exfoliation
For sensitive skin
Doesn't dry skin
Not in Favor
Doesn't clean skin
Doesn't provide deep exfoliation
Not for oily skin
My Rating

3/5
Freeman Apricot Facial Creamy Scrub is priced
PKR350