Do you color your hairs or love highlights? I love to color my hair with different colors and add highlights some times. Many of you must be thinking that this will destroy your hairs. Well yes it will, if you won't take care of them but if you take proper care of them you can enjoy coloring your hairs. Today i am going to review product which claims to protect your hair color and add shine to hairs that is Pantene Pro-V Colored Hair Instant Protection & Shine Spray. Lets see how it turned out.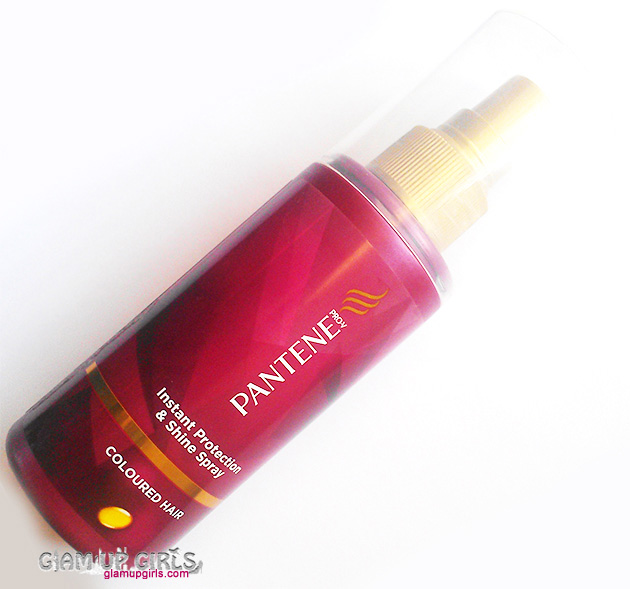 Product description
Defined to protect your colored or highlighted hair and adds radiant shine.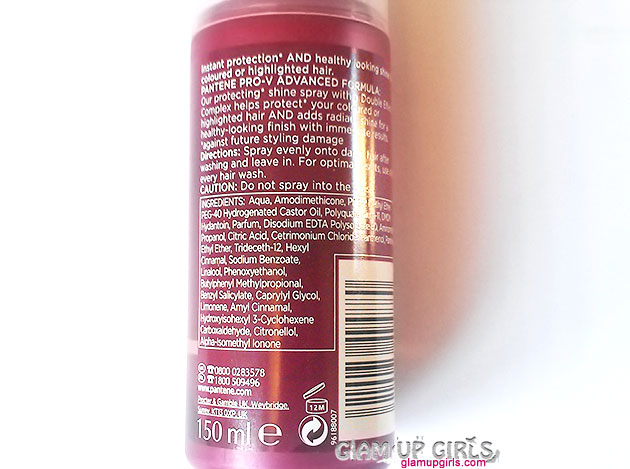 My Thoughts
There can be two situation for coloring hairs. One is if you have gray hairs and want to color them and two you have bleached your hairs to color them different or for highlights. I have added highlights last year and colored them differently. This spray claims to add radiant shine for a healthy-looking finish. Although it did not make hairs very shinny or glittery but it did add shine to them. If you have ever bleached your hairs you may have noticed that it will make your hairs rough after few days and for my surprise after using this spray my hairs felt soft, smooth and shinny. I use it on damp hairs after shampooing and it help detangles them very easily as well. As for the color protection i haven't notice much difference, it may add few extra days but not extraordinarily.

It is recommended not to spray on roots to avoid oily scalp or buildup which make hairs flatten. I spray it on hairs with reasonable distance from roots. The plus point is it doesn't make hair greasy instead they look soft and shinny even after 2 days of washing. It feels very light weight yet giving hairs a healthy feeling without making them look thin. It does tame frizzy hairs and fly aways as well. You can use this spray as well if you extensively use heat tools for your hairs to protect them and add shine and softness.

Overall I like this spray. It is great for dry and damaged hairs and make them soft and shinny while adding a little volume instead of making them greasy or weighing down.

In Favor
Have dull and dry hairs (Bleached/colored hairs)
Protect hair color for some extra time
Make hairs soft and shinny
Tame frizzy hairs and fly aways
Doesn't feel heavy
Doesn't weight down your hairs
Budget friendly
Not in Favor
Doesn't make hairs shinny extraordinarily
Doesn't make hair color very long lasting
You need extreme care for frizzy hairs
My Rating

4/5
Pantene Pro-V Coloured Hair Instant Protection & Shine Spray is priced between
PKR400
to
PKR500