Argan Oil which is also called as Miracle Oil or Liquid Gold by the natives of Morocco has become very famous for past few years specially for treating hairs. As it is produced in Morocco, there are few brands who have introduced this oil in their range. Few days back i spotted this oil in Vatika range which is already famous for their other type of hair oils. Considering the most budget friendly brand providing us with liquid gold i had to try it. So what it claims and how it turned out lets find out in detail.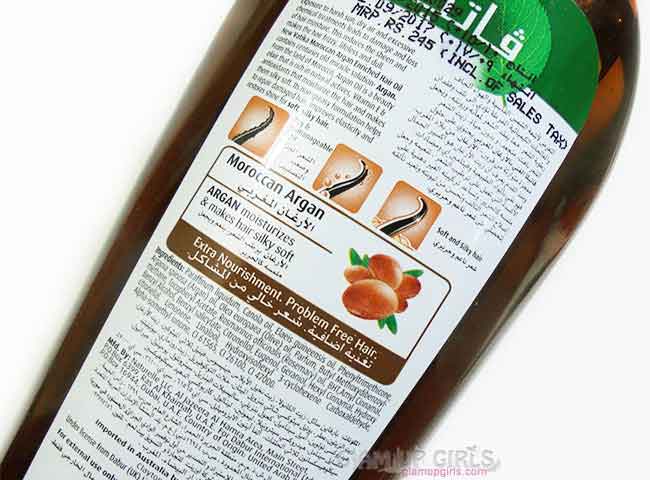 Vatika Moroccan Argan Enriched Hair Oil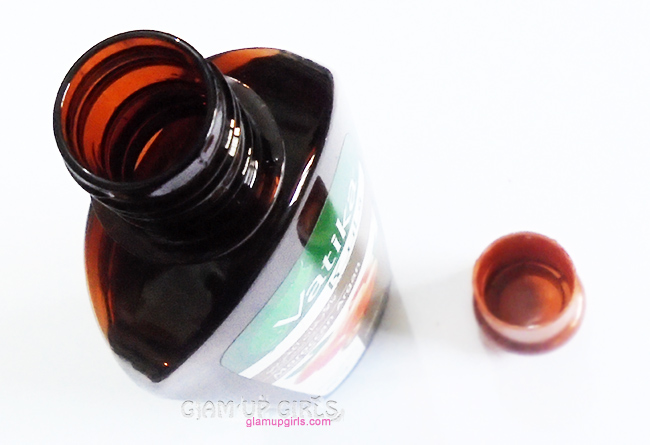 My Thoughts
With very common packaging, this oil comes in dark plastic bottle with wide open head. You can easily spill the oil with this sort of bottle so it is not the ideal packaging for this oil. It is a light brown color oil with kind of sweet scent which is pleasant and do lingers for quite a while. The consistency is runny with non-greasy formulation which is easy to apply and it doesn't stick to hairs like other oils like mustard oil but is light weight like olive oil.
The main purpose of Argan oil is to make hair softer, silkier and shinier. It is the ideal hair conditioner, and it can even help to treat split ends and tame frizzy hair. Vatika Argan oil also claims the same, they says it is for dry and unmanageable hair and will Moisturize hairs and makes them silky soft.
For the starters let me tell you that i instantly loved the feel on my hairs. It is not doubt very light weight and made my hairs super soft. I have been coloring my hairs for some time and because of bleaching my hairs have become rough and with out proper conditioning they look like mess. I have used this oil only on strands of my hairs and left the roots first and my hairs look really silky and shiny and more manageable. With most of oils i always tend to feel the need of washing them because of their grassy feel and weird scent but this oil is very different from them. I use few drops of this oil on my hair strands after washing them with shampoo and let them dry. They become more manageable, soft and i do not have to use other products for styling. I have tried this oil on roots and it is really effective as well, doesn't feel heavy and give nice feel to hairs after shampoo.
As i have not used any other Argan oil so i do not know how this is different but i must say i am really impressed with this one. I use it as hair serum and on roots and loved it both way. I suggest if you have dull, curly or color effected hairs give this oil a try and you will love it.
In Favor
Light weight
Doesn't feel greasy
For dull and rough hairs
Makes hair soft
Tame frizzy hairs
Perfect for color treated hairs
Budget friendly
Not in Favor
If you have fine thin hairs
Packaging could be better
My Rating

4/5
Vatika Moroccan Argan Enriched Hair Oil is priced under
PKR500