While selecting gel eyeliners few things should be kept in mind. First the texture of gel must be smooth not thin or not too thick. Formula should not be irritating to eyes and it must be opaque and smudge proof and should be easy to apply. Lets see Essence Gel Eyeliner in Midnight in Paris is all these things or not.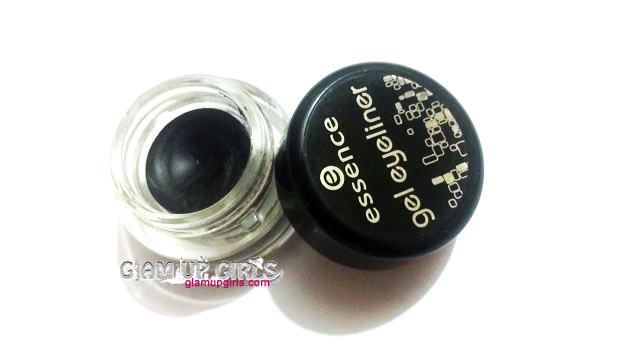 Essence Gel Eyeliner in Midnight in Paris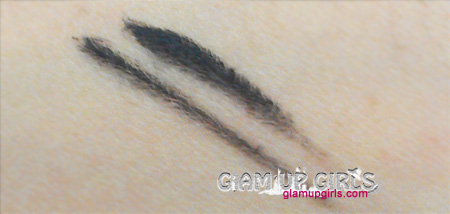 Essence Gel Eyeliner in Midnight in Paris - Swatches

My Thoughts
Essence Gel Eyeliner comes in small glass pot with black cap. It has got 3g product which in enough to last for 4 to 5 months if applied frequently. The texture is creamy and soft. The pigmentation is super opaque, you will get black color in just one swipe. It is long lasting and will last whole day without smudging even on oily lids, So it is suitable for all type of skins. I did not feel it irritating so far as compare to Kryolan aqua gel eyeliners.
Now if you come to application it dries out super fast and that goes even while you are applying. If you are not too fast to apply after taking product on your brush then it is going to dry on the brush and you are done with it, because in second swipe you will get flaky liner instead of smooth look. At first i faced much trouble using it because of being used-to to other gel liners which do not dry so fast. So you need little practice to get use to of this gel but once you are in flow you will love this. I have seen so many complaining it being dried after few days, i have been using this since 2 months and so far it is not dried, lets see how it will remain. Be sure when buying that your product should not be already used or opened. I have seen some bloggers have given few ideas about how to use dried gel eyeliners since i still did not use any of them so cannot tell how much useful are they.
Overall this eyeliner is really good for its jet black color and amazing color payoff. It dries fast so once you get used to it you will love it.
In Favor
Super opaque giving intense black color
Creamy and soft texture
Long lasting
Smudge proof

Not in Favor
Pot is not sealed so be sure it is not used
Dries quickly so need practice to apply fast
My Rating

3.5/5
Essence Gel Eyeliner Midnight in Paris is priced
PKR 530