Kiko Milano Water Eyeshadow in 208, 215 and 218 - Review and Swatches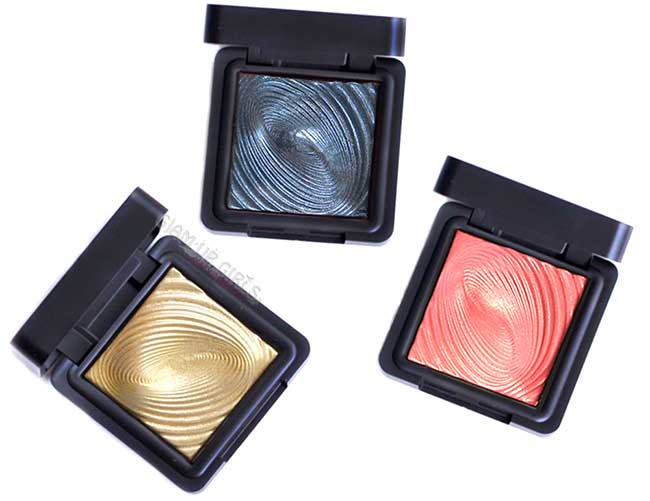 Kiko Milano is quite famous brand internationally but in Pakistan it is not quite popular. First it is not easily available here and second it is not very budget friendly. I have been particularly drawn to their water eyeshadows which are really beautiful to look upon. Their few shades have been quite popular as dupes for other high end brands plus these are multipurpose. Today i am going to share 3 shades from this range from which two are famous dupes.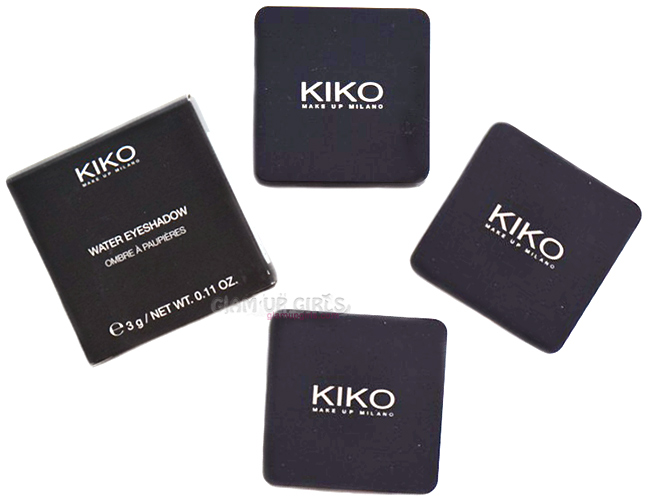 Product description

Revolutionary eyeshadow with instant colour release and dual wet and dry use. Mixture of groundbreaking spherical powders for an outstanding colour effect bringing together extreme coverage, pure luminosity, and long-lasting colour. Soft, creamy texture for colour with remarkable purity. Easy to blend and offers immediate release of perfectly even colour. Enriched with moisturizing, smoothing ingredients, Water Eyeshadow remains light and comfortable.
Available in 32 luminescent shades.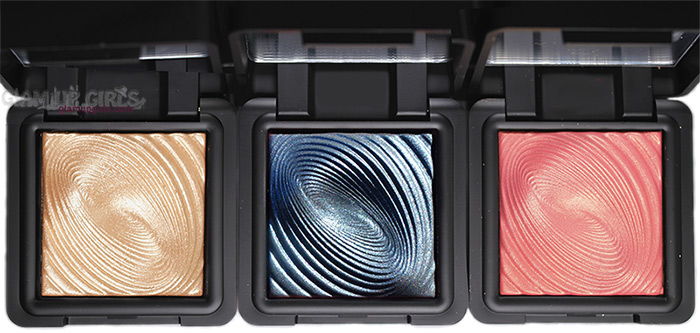 Kiko Milano Water Eyeshadow in 208 Light Gold, 215 Midnight Blue and 218 Grapefruit Pink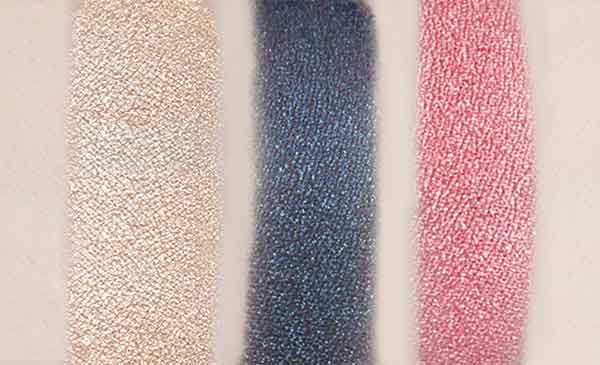 My Thoughts

The packaging is pretty simple from out side having matte black square plastic container which is light weight and have handy mirror attached to lid. The product is shaped in three dimensional pattern which looks absolutely beautiful. I think this pattern is helpful in analyzing the effect of powder with different angles but having any benefit or not it is an eye candy. The texture of these eye shadows is buttery soft and blends beautiful.

The pigmentation of all shades is very good as dry and have intense color when applied wet while the fall out is also very minimum. The soft texture is easy to blend and gives the smooth finish without being to glittery. Above swatches are heavily swatched but you can get your desired coverage on face and eyes easily. The shades include one 208 called light golden, 215 called midnight blue and 219 called grapefruit pink.

Light Gold - 208: This shade is supposed dupe of MAC Whisper of Gilt. Dupe or not the shade is extremely beautiful. It is true gold shimmery shade with very good pigmentation. The shimmer is not glittery and when applied subtly it can work perfectly as highlighter. It blends smoothly giving even finish without settling in lines or pores.

Midnight Blue - 215: The sparkling deep blue black shade with silver shimmer. It is quite a glamorous color and is perfect when you want to focus your eye makeup. The pigmentation is intense with little fall out. It can be amazing choice for glamorous smokey eyes.

Grapefruit Pink - 218: It is lovely warm toned medium pink-peach shade with tons of golden shimmer. It is known to be dupe for NARS Blush in Orgasm and i let you to be judge for it as i do not have that particular blusher but nonetheless it looks stunning as blush on cheeks. The times when you want glamorous touch with golden sheen you can use it easily. The good thing about this product is it doesn't set in pores and give smooth finish. On eyes it is perfect eye shadow for formal events. You can pat it on the lid and get beautiful golden peach eyes.

Overall these eyeshadows have amazing formula with soft texture, intense pigmentation and long lasting power plus the unique pattern is beautiful.

Kiko Milano Water Eyeshadow is priced $14
comments powered by

Disqus